The Antigone Project: Meet the Actors #2!
Meet Wiley Naman Strasser and Emma Crane Jaster, two more of the fabulous cast of Antigone! We've asked them both some questions about the upcoming trip to Poland. You can help make this invaluable trip to study with the Grotowski Institute possible at our Kickstarter page: http://kck.st/1mCecg4.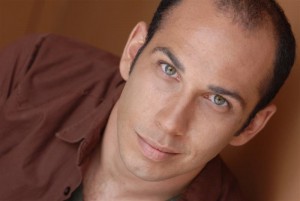 Wiley Naman Strasser (Haemon) has been an artistic Associate with Cutting Ball since 2012, and has appeared inTontlawald, Krispy Kritters in the Scarlett Night, Communique No. 10, and numerous RISK IS THIS… workshops. He has also worked locally with other companies including Mugwumpin, Crowded Fire, Golden Thread, and Aurora. He holds a BA in Theater from UCLA and is a 2014/2015 Titan Award recipient.
Haemon is tragically stuck between his father, Creon, and his lover, Antigone, for most of the play. How does this end for him?
Strasser: "Haemon tries to convince Creon to let Antigone live, but when he has failed, he kills himself beside her corpse."
What are you most excited about regarding the trip to Poland?
"I have been really inspired by Teatr Zar ever since I saw them through UCLALive while I was in college. I'm especially interested in the re-imagining of the intersection of acting, movement, and music and am really excited to learn about how the members of Zar approach that."
What souvenir do you want to bring back?
"I don't know yet what souvenir I'll bring back from Poland. Does the training count? A new song maybe?"
What important item are you going to bring?
"Lentils. We'll be cooking dinner for each other while we're there."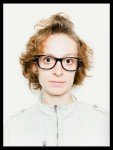 Emma Crane Jaster (Eurydice, The Sentry and Tiresius' boy) is a performer and generative artist. She has been called a "splendid mover" (The Washington Post) and "a master of her craft" (Baratunde Thurston). Trained in mime, clown, mask, puppetry, physical theater, classical acting and a variety of dance forms, she has spent her life in the study and practice of physical expression. She performed from childhood with her father, acclaimed mime Mark Jaster, student of Decroux and Marceau. She has recently relocated to the Bay Area.
You're playing several roles in Antigone. What are they and what does each bring to the play?
Jaster: "I'm playing Eurydice, Creon's wife. She… self-contributes to the tragedy. I'll also be playing the Sentry, the unlucky bearer of bad news, and possibly Teiresias' boy. I love me some trouser roles."
What are you most looking forward to in Poland?
"The Grotowski Center. I've long been interested in Grotowski work and am very curious to see its homebase, meet the people doing the work most consistently and witness the process in person. I'm trying to meet up with a Polish friend here in SF before we go to learn a little language and get her insider tips."
How will this experience add to your training and career?
"All of my work is heavily influenced by the travels I have made in the past. Each time I travel, the knowledge I gather is uniquely valuable to my work, and continues to reveal itself in new ways for years after. The Grotowski center comes with a reputation that piques interest in the theater world. Working there comes with a certain cache, never mind all the wonderful new techniques that I can apply to my work on stage, in the studio, and in the classroom. I look forward to returning to the States full of new ideas and fresh perspectives."
What souvenir will you bring back from Poland?
"A journal full of my notes."
What important item will you take with you to Poland?
"That same journal, empty."
—
July 17, 2014