The Antigone Project: Meet the Actors #3!
Cutting Ball is proud to introduce two more wonderful actors from the Antigone cast: Paul Loper and Tim Green! We are in the last stretch of our Kickstarter Campaign to raise funds to send our cast, director and stage manager to Poland's renowned Grotowski Institute for a once-in-a-lifetime residency this summer. Help us get there at our Kickstarter page: http://kck.st/1mCecg4.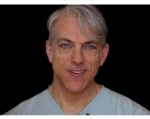 Paul Loper (Tiresias) has performed, choreographed, and/or taught/facilitated in 19 countries over 40 years. His work covers a variety of ilks, from concerts to performance art to community-based projects. Before San Francisco (and earning his Ph.D. in Learning and Change in Human Systems), he danced with Twyla Tharp, the American Dancemachine, and in two Olympic Games Opening Ceremonies. Locally he's performed in flash mobs, site-specific work, and installation art in addition to various established theatre companies. A personal favorite, his second one-man-show, "Dinner Party," at le Théâtre Tremplin, in Paris, was très acclamé.
What do you admire most about your character?
Loper: "Tiresias unveils the next level of Truth to the King, and to the audience. He Place-Holds a passageway … to "clearer" understanding of the larger context, and repercussions therein. [I admire] his "both-and"-ness. I love that paradox of life and culture and people: that we are this AND that, that life is this AND that, often in ways we have difficulty "holding." Tiresias [is both] woman and man (he was transformed into a woman for 7 years, prior to the action of Antigone). [He] "sees" Truth and Wisdom but … is physically blind. [He] connects to this world and to the underworld (especially in The Odyssey), communes with the Gods and of course with mortals (he is a Prophet of Apollo, the son of a nymph who was friends with Athena, he gets asked by no less than Hera and Zeus to settle a dispute of theirs…), and is alive both to the present and the future.
What is the most exciting thing about going to Poland?
"The total number of countries I will have worked in will be an even 20. Something about numbers with the second digit being 0 is… extra satisfying."
How will this experience add to your training and career as an actor?
"To be able to connect to and learn from this history and tradition of Polish experimental theatre helps bring a great non-American, yet still-Western, new crook into the terrain I explore: interrogating how theatre is alive, meaningful, and evolving, while [still enabling one] to feel empowered to own the process and eventual product. That the source material is from thousands of years ago instantly posits a challenge of how to make it live, yet not co-opt from a small, localized, contemporary mindset. The integration of our residency with Teatr Zar will help immensely to … ground higher-level inquiries in good old muscle, larynx, and relationship in the moment to time and space."
What souvenir will you bring back from Poland?
"A few phrases of Polish, with a modicum of the local inflection, and of course the camaraderie of our cast having done the dishes together every night after also making art in the studio every day."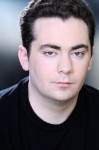 Tim Green (Messenger) is ecstatic to be working with The Cutting Ball Theater for the first time. His recent projects include Kristin Hersh's Rat Girl (SF DIVAfest), First (Alumnious Collective), and Bill and Lenny (A.C.T's Costume Shop). He also occasionally participates in New Works readings for Playwrights Foundations.
What role are you playing in the upcoming production, and what is their most important action?
Green: "I am playing The Messenger. The Messenger delivers the news of Haemon and Antigone's suicides to the Chorus and to Creon at the end of the play."
What are most looking forward to in Poland?
"I am most excited about being able to live and work in a fully communal artistic environment for two weeks. The prospect of being unencumbered by technology or social commitments and to just fully work on a piece of drama is very exciting to me."
How will this trip to Poland further your personal education and career as an actor?
"I have been obsessed with Greek Drama since I was in high school, but in my years as a professional actor have never actually worked on any projects of that sort. This is a really exciting and important milestone in my personal artistic journey."
What souvenir do you hope to bring back?
"I honestly do not know yet. I hope to discover something new that I will keep with me for the rest of my life."
July 24, 2014