Meet the Actor: David Sinaiko plays lead role Donald Rumsfeld in "Mount Misery: A Comedy of Enhanced Interrogations"
Cutting Ball Theater: How did you get involved with the project?
Sinaiko: I am an Associate Artist with Cutting Ball and was able to find out about it when it was still in the planning stages. I was very intrigued by the project and made sure I followed its progress.
CBT: What is it that you like about working on a new play?
Sinaiko: The process of approaching new work is always very challenging and rich. Working with the playwright, getting a view into her or his singular perspective and creative sparks is always fascinating. It can also be difficult, exploring ways to make new work, new characters, new words find their rhythm, tone, and intention.
CBT: Can you tell us about your character? What is the trait in your character that you admire most and why?
Sinaiko: I think Donald Rumsfeld is a fascinating character. He was so prominently out front during the Bush administration's war effort and he was really a performer in his role as Secretary of Defense. Despite being someone with whom I disagree on most (if not all) issues, and who I believe made many disastrous decisions, he has a very charming and genial presence, and is very invested and astute about language and words. Arrogant? Definitely – to an incredible degree. But also smart and cunning – almost too much for his own good.
CBT: Why do you think it is important that we produce this play today? How do you think it will resonate with a contemporary audience?
Sinaiko: Mount Misery offers a unique perspective that allows us to look at the legacy of slavery and subjugation side-by-side with the legacy of the "Bush Doctrine," wars of choice, and torture. It is an incredibly germane vision.
CBT: Can you give us one quote from the play that you like particularly? Either for its wittiness, humor or for its beauty/poetry?
Sinaiko: Don: "Joyce, when you let me work, our marriage works."
Biography: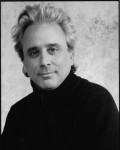 David Sinaiko is a Cutting Ball Associate Artist appearing in more than a dozen of their productions including: Krispy Kritters in the Scarlett Night, The Chairs, The Strindberg Cycle, Tenderloin, Lady Grey & other plays, The Tempest, …and Jesus Moonwalks the Mississippi, The Bald Soprano, Endgame, The Taming of the Shrew, and As You Like It. A founding member of Chicago's New Crime Productions where credits include: Heart of a Dog, The Balcony, Fear & Loathing in Las Vegas, and Accidental Death of an Anarchist. Other credits: Goodman Theatre, Actor's Gang, Golden Thread, Crowded Fire, SF Playhouse. Film and television includes The Grifters, Bob Roberts, Carnosaur and The Untouchables. He's an alumnus of NYU's ETW and Stella Adler Conservatory.
Back the project on Kickstarter: http://kck.st/1CdPOU5
Published April 16, 2015