Our Board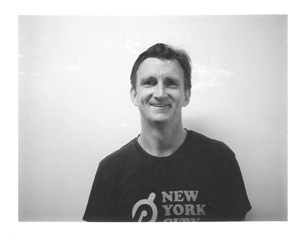 Erik Blachford, Vice President (since 2010)
Currently a Venture Partner at Technology Crossover Ventures, Erik has served as CEO of Expedia, IAC Travel, Butterfield & Robinson, and Terrapass. He is an active private company investor, his boards include Zillow, Siteminder, Glassdoor, Choose Energy, Liftopia, and Peloton Cycle. Non-profit boards include The Cutting Ball Theater, and the U.S. National Council of WWF. Erik holds an AB from Princeton University and an MBA from Columbia Business School.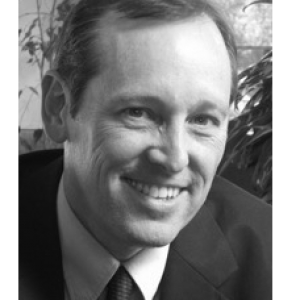 Eric Brown (since 2016)
Eric is the principal of Brownbridge Strategies, a strategy and communications consulting firm that works with nonprofit organizations and charitable foundations. His clients include the Rockefeller Foundation, the MacArthur Foundation, the Irvine Foundation, and the San Francisco Foundation. Previously, he was the communications director for the William and Flora Hewlett Foundation in Menlo Park, California. In Washington DC, he was press secretary and speechwriter for Congresswoman Nydia M. Velazquez, a Member of Congress from New York City. His work has given him the opportunity to help nonprofit organizations in China, India, Africa, and Europe. Eric was an actor in New York and Los Angeles, and his credits include the Broadway production and national tour of On Golden Pond, the national tour of Pippin, a series regular gig on NBC's Mama's Family, and the lead in the feature film Private Lessons. Eric holds a bachelor's degree in political science from the University of California at Berkeley and a Master of Liberal Arts from Stanford University.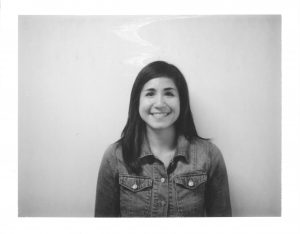 Amanda Felson (since 2015)
Amanda Felson works as a Strategic Property Manager at Airbnb after working at Twitter leading Product Strategy and Sales for their performance advertising product suite. Prior to joining, Twitter she worked at Rauxa, an integrated marketing agency, and Allison PR, in media relations. She hails from London, England, and holds a BA in English Literature and Drama from Stanford University.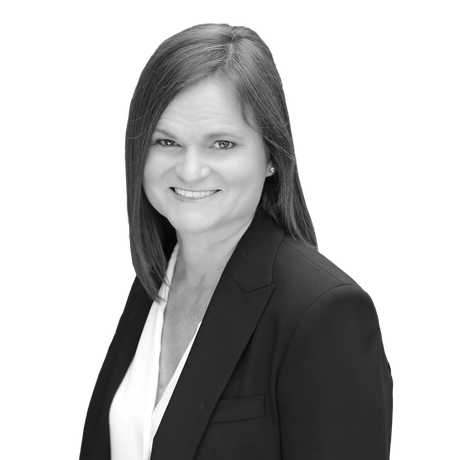 Sarah Kowalczyk (since 2016)
Sarah Kowalczyk is a Top Agent and Partner with McGuire Real Estate. Prior to McGuire, she worked as Vice President of her family business, SKY Chairs, multiplying the size of the company many times over by leading an expansion to the West Coast and Europe. Sarah has worked in numerous professional and volunteer leadership positions throughout her 25 years in the Bay Area. She has served on the Vestry of St. John's church in Ross and as a Sunday School teacher. Sarah grew up in the Twin Cities, Minnesota and holds a BA in English from St. Olaf College in Northfield, Minnesota.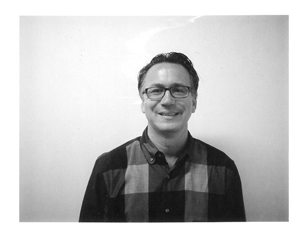 Tom Lima (since 2015)
Tom Lima is Senior Vice President and General Counsel at Gap Inc. He is a seasoned corporate lawyer currently leading a team of about 50 lawyers and other professionals in multiple legal and non-legal functions in San Francisco, Shanghai, London, and Mexico City. Prior to joining Gap Inc. in 1997, Tom was a business lawyer with Brobeck, Phleger & Harrison. He received a B.A. in Economics/Pre-Law from the University of the Pacific and a J.D. from the University of California, Hastings College of the Law.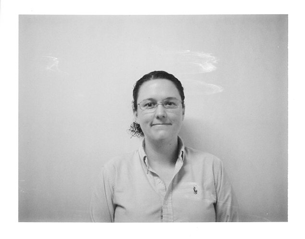 Laura Mason (since 2015)
Laura is the Director of Project Management and Client Engagement at Decision Counsel, a Berkeley-based digital strategy firm. Before her role at Decision Counsel, she was the General Manager of The Cutting Ball Theater. Prior to relocating to San Francisco, she worked for Houston Grand Opera in their young artist training program and as an independent Company and Stage Manager in the performing arts. She holds a degree in Theater Management from CalArts.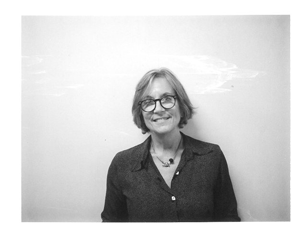 Janet Maughan, Development Committee Chair (since 2014)
Janet Maughan is executive director of Passport Foundation, a philanthropy associated with Passport Capital, a San Francisco-based hedge fund. Prior to joining Passport, Janet was managing director at the Rockefeller Foundation, where she directed the foundation's work on global policy issues. She has worked as a consultant to a wide range of foundations, nonprofits and corporations on environmental, sustainability and development issues. She was also a program officer in the Ford Foundation's Rural Poverty and Resources program, and initiated the foundation's work on climate change, and global environment issues. Janet lives with her husband and dog in Oakland where she is involved in the formation of Oakland Neighbors Inspiring Trust, a new organization working to increase racial understanding. She loves theater.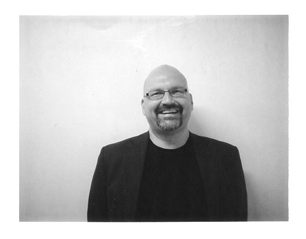 Rob Melrose, Committee on Directors Chair & Secretary (since 2007)
Rob Melrose is co-founder of the Cutting Ball Theater and works nationally as a freelance director. He has directed at The Guthrie Theater (Happy Days, Pen, Julius Caesar – with the Acting Company); The Public Theater (Pericles); The Oregon Shakespeare Festival (Troilus and Cressida – in association with the Public Theater), The Old Globe (Much Ado About Nothing); Magic Theatre (An Accident, World Premiere); PlayMakers Rep (Happy Days); Black Box Theatre (The Creature, World Premiere, BATCC Award for direction), as well as Actors' Collective; The Gamm Theatre; and Crowded Fire, among others. His directing credits at Cutting Ball include A Dreamplay, Ondine (World Premiere), Strindberg Cycle: The Chamber Plays in Rep, Pelleas & Melisande, the Bay Area Premiere of Will Eno's Lady Grey (in ever lower light); The Tempest; The Bald Soprano; Victims of Duty; Bone to Pick and Diadem (World Premiere); Endgame; Krapp's Last Tape; The Taming of the Shrew; Macbeth; Hamletmachine; As You Like It; The Death of the Last Black Man in the Whole Entire World; Mayakovsky: A Tragedy; My Head Was a Sledgehammer; Roberto Zucco; The Vomit Talk of Ghosts (World Premiere); The Sandalwood Box; Pickling; Ajax for Instance; Helen of Troy (World Premiere); and Drowning Room (World Premiere). Translations include No Exit, Woyzeck, Ubu Roi, Pelléas and Mélisande, The Bald Soprano, The Chairs, and Communiqué #10. His translations of Woyzeck, Ubu Roi, and Pelléas & Melisande have been published by EXIT Press. He is a recipient of the NEA / TCG Career Development Program award for directors. He has taught at Stanford University, UC Berkeley, USF, the University of Rhode Island and Marin Academy. He has a B.A. in English and Theater from Princeton University and an M.F.A. in directing from the Yale School of Drama.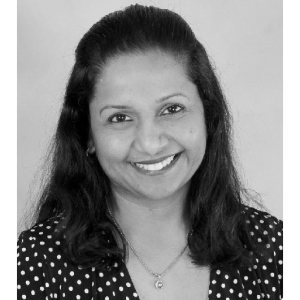 Reva Rao (since 2016)
Reva Rao is a Private Mortgage Banker with Wells Fargo Home Mortgage. Reva recently completed ten years at Wells Fargo. Prior to her current role, she served as the channel manager and lead for pricing in the Home Equity group. She joined Wells Fargo from Green Point mortgage and has also held senior roles at JPMorgan Chase, Citibank and National Australia Bank. Reva was on the board of the New Conservatory Theater in San Francisco to champion innovation through high quality education among youth and artists in the queer and allied communities and serves on the board of the Marin Indian Community. She holds a Bachelors of Arts from Delhi University, in New Delhi, India and a master's degree in business administration in finance and marketing from University of New South Wales, in Sydney, Australia. Reva and her family live in Novato, CA.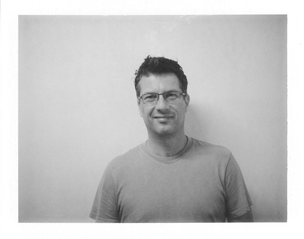 Dave Yrueta, Treasurer (since 2013)
Before settling on his current vocation as high-school mathematics teacher, Dave worked variously as a tradesman, manager and consultant in the construction industry, and as a location scout for film and television in San Francisco and Los Angeles. A longtime fan of Cutting Ball Theater, he's thrilled to have the opportunity to actively support the company as a board member. He lives in the East Bay with his wife Kate, and two lovely daughters, Ava and Zoe.
Honorary Board
Oskar Eustis
Suzan-Lori Parks
Walter Wilkie
Robert Woodruff
Board Emeritus
Ken Melrose