The Knights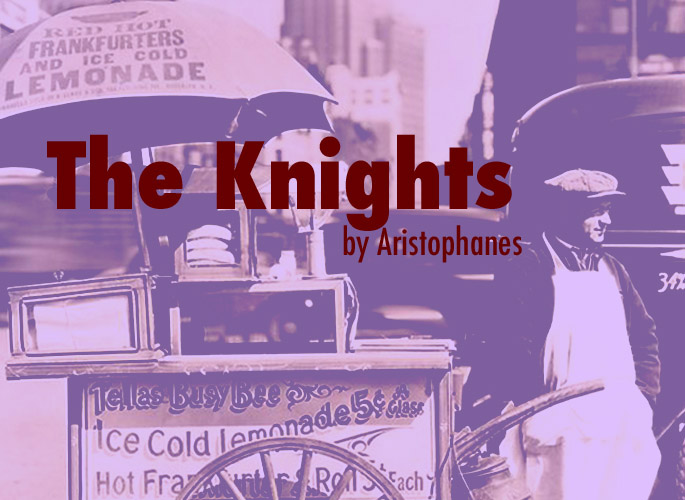 by Aristophanes
September 27, 2009
Sunday at 1pm
at EXIT on Taylor, 277 Taylor St.
FREE to the public. No reservations necessary. Discussion with director, dramaturg and cast to follow.
Full of Aristophanes' trademark bawdy humor and political satire, The Knights tells the story of two servants who come across an oracle that will change their lives, as well as the life of an honorable but lowly street vendor. Attacking corruption, injustice, and public figures, The Knights reminds us that it's never a good idea to get on Aristophanes' bad side.