CUTTING BALL THEATER NEWSLETTER
December 17, 2009 Volume 6, Issue 11
Having trouble viewing this newsletter? Click Here.
Blow up the Ball!
Click here to see the Cutting Ball grow!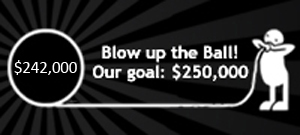 Please help us reach our 10th anniversary fundraising goal!


The Bald Soprano Extends Again! Jan. 7-24
"It's glorious and weird, and you absolutely shouldn't miss it."
-Chris Jensen, SF Weekly
The Bald Soprano is already The Cutting Ball's best selling show ever! After the holidays, be sure to see the play that has been delighting and puzzling audiences.
Tickets are on sale now. Click here to buy!

Click here to see the trailer and information

Creative Holiday Gift Ideas!
Click here to buy a season membership!
You can choose the dates closer to the performance! With The Bald Soprano's three-week extension, a season membership is still the best way to see all three Cutting Ball shows. Later this season we have exciting new plays by Marcus Gardley and Eugenie Chan.
Or... just give the gift of absurdity. Buy a couple of tickets to The Bald Soprano and give them as a gift. It's much more creative and memorable than a tie.
Make a night of it! Many of San Francisco's best restaurants are within two blocks of our home at EXIT on Taylor:
Fish and Farm (Best Burger in San Francisco - 7 x 7 Magazine)
The Grand Café (Elegant French cuisine in a truly grand atmosphere)
Ponzu (Amazing Asian fusion - truffle fries after the show a must!)
Farmer Brown (Organic locally grown soul food with a gourmet touch)
Punjab (Delicious Indian and Pakistani food in an unaffected setting)

Click here to buy tickets to The Bald Soprano

Get a sneak peak at Marcus Gardley's new play ...and Jesus Moonwalks the Mississippi!
December 19 at 1pm at EXIT on Taylor - 277 Taylor Street
No reservations necessary
Open Process!
Make sure you are "in-the-know" when you see the full production in March and April!
The actors are cast. The designers are putting together their preliminary designs. Cutting Ball is getting ready for one of our most important productions to date. Join us for an early reading of the play followed by a discussion with actors, director, and dramaturg.
…and Jesus Moonwalks the Mississippi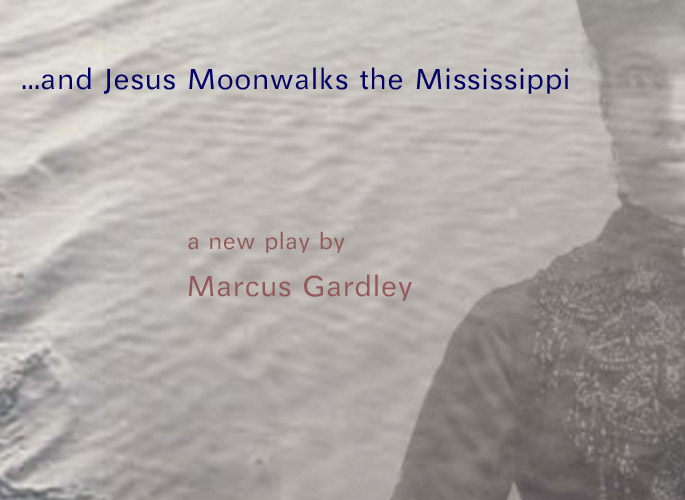 A New Play by Marcus Gardley
Directed by Amy Mueller
A co-production with Playwrights Foundation
March 12 – April 11, 2010
Opening Night: March 19 at 8pm
"Jesus Moonwalks is in a lot of ways my signature play. It is based upon a story my great-grandmother used to tell about her father who fled the bonds of slavery and traveled the country in search of his family."
-Marcus Gardley, playwright
Set on the banks of the Mississippi during the final days of the Civil War, ...and Jesus Moonwalks the Mississippi is a poetic journey of forgiveness and redemption inspired by the myth of Demeter and Persephone. This thought-provoking play combines traditional storytelling, gospel music, and a wicked sense of humor to create a rich, imaginative world that allows trees to preach, rivers to waltz, and Jesus to moonwalk.
The Cutting Ball Theater's production of ...and Jesus Moonwalks the Mississippi is made possible in part by the Creative Work Fund, the San Francisco Arts Commission, and the Zellerbach Family Foundation.