CUTTING BALL THEATER NEWSLETTER
March 13, 2010 Volume 6, Issue 20
Having trouble viewing this newsletter? Click Here.
Our production of The Bald Soprano was nominated for
six Bay Area Critics Circle Awards!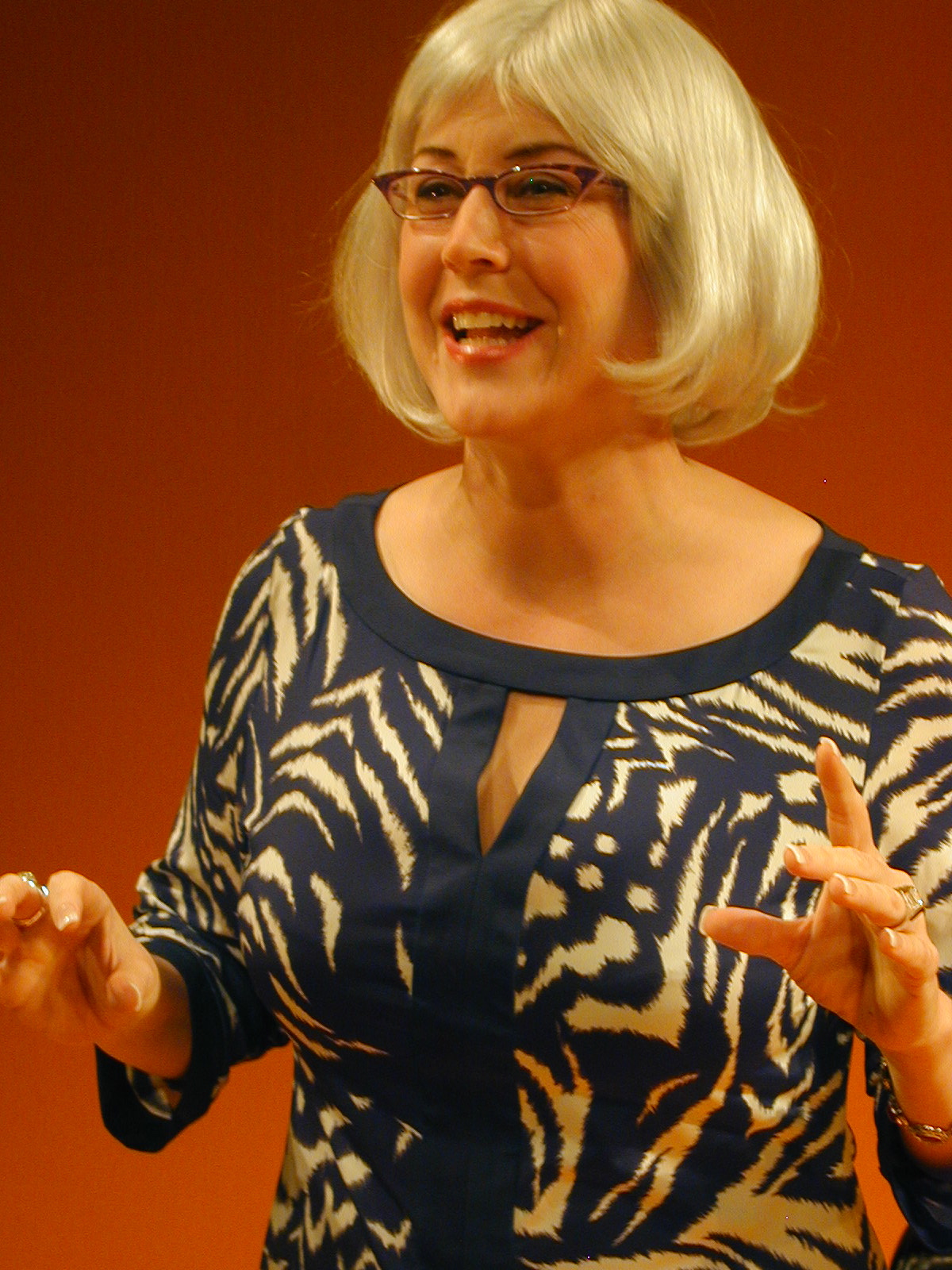 Six Nominations for The Bald Soprano:
Best Production
Best Ensemble
Best Actor - David Sinaiko
Best Actress - Paige Rogers
Best Actress - Caitlyn Louchard
Best Director - Rob Melrose
What's more, our friends at Black Box received five nominations for The Creature:
Best Production
Best Actor - James Carpenter
Best Actor - Gabe Marin
Best Original Script - Trevor Allen
Best Director - Rob Melrose

…and Jesus Moonwalks the Mississippi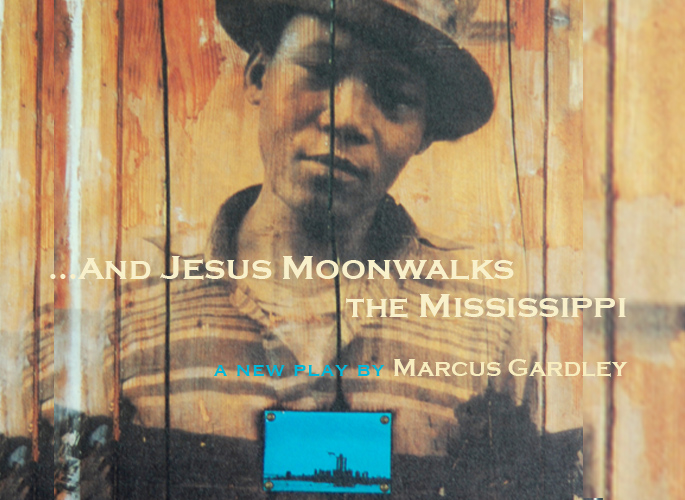 A New Play by Marcus Gardley
Directed by Amy Mueller
A co-production with Playwrights Foundation
March 12 – April 11, 2010
Press Opening: March 19 at 8pm
Gala Opening: May 20 at 8pm
"Jesus Moonwalks is in a lot of ways my signature play. It is based upon a story my great-grandmother used to tell about her father who fled the bonds of slavery and traveled the country in search of his family."
-Marcus Gardley, playwright
Set on the banks of the Mississippi during the Civil War, …and Jesus Moonwalks the Mississippi is a poetic journey of forgiveness and redemption inspired by the myth of Demeter and Persephone. This thought-provoking play combines traditional storytelling, gospel music, and a wicked sense of humor to create a rich, imaginative world that allows trees to preach, rivers to waltz, and Jesus to moonwalk.
Artwork by Keba Armand Konte
www.kebakonte.com
Michael Locher's set design for our upcoming production of …and Jesus Moonwalks the Mississippi: http://www.locherdesign.com/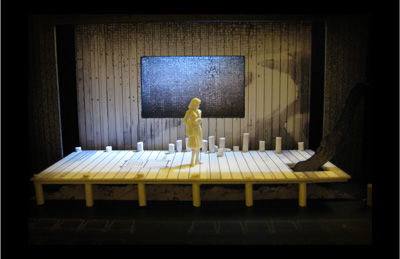 The Cutting Ball Theater's production of …and Jesus Moonwalks the Mississippi is made possible in part by the Creative Work Fund, the San Francisco Arts Commission, and the Zellerbach Family Foundation.

Also, Cutting Ball Recommends…
Final Week of Magic Theatre's Oedipus el Rey
Don't miss this electrifying myth for the modern age!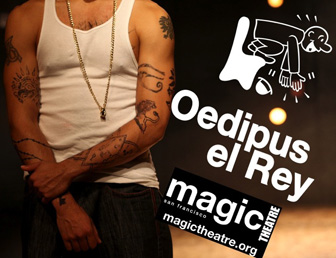 Written by MacArthur Genius Luis Alfaro
Directed by Loretta Greco
Playing Now - March 14th
"The tender eroticism is cut through with the chill of tragic inevitability." Rob Hurwitt, SF Chronicle
www.magictheatre.org 415.441.8822
Do you believe in destiny? With his unique Chicano swagger and sly sense of humor, Luis Alfaro transforms Sophocles' ancient tale into an electrifying and unforgettable myth for the modern age. As Oedipus struggles against fate amidst a chorus of prison inmates, his epic journey takes him down California's dusty Highway 99 from the Golden Gate Bridge to the City of Angels.