CUTTING BALL THEATER NEWSLETTER
March 26, 2010 Volume 6, Issue 21
Having trouble viewing this newsletter? Click Here.
Read the amazing reviews for ...and Jesus Moonwalks the Mississippi!
The mighty Mississippi doesn't just flow in Marcus Gardley's impressive "...and Jesus Moonwalks the Mississippi": It undulates, narrates, entices, floods, beatboxes and sings traditional spirituals like an angelic female chorus. And, yes, when the time comes, Jesus can moonwalk with the best.
- Robert Hurwitt, San Francisco Chronicle
In this inspired poetical-historical counter-narrative from Bay Area playwright Marcus Gardley, Greek mythology, African American folklore, personal family history, and Christian theology are all drawn irresistibly along in a great sweep of wild and incisive humor, passion, pathos and rousing gospel music as buoyant and wide as the Mississippi... a work both magnificently simple and eloquently evocative.
-Rob Avila, San Francisco Bay Guardian
When you go to see Marcus Gardley's ...and Jesus Moonwalks the Mississippi - which you should - it feels like what you're witnessing is not just a fascinating new play, but an important one...Suffused with metaphor and mixed mythology, it's more challenging than your average new play, and it's a challenge that's richly rewarded in the Cutting Ball Theater and Playwrights Foundation coproduction at the Exit on Taylor in San Francisco.
- Sam Hurwitt, Marin IJ
Quilts and buttons are stars and stories in Marcus Gardley's deeply lyrical, undeniably beautiful ...and Jesus Moonwalks the Mississippi... Interspersed amid some gorgeous spirituals, Gardley pours poetry over the drama and lets it cascade like water down a fall. The rhymes and images are so plentiful it would take a second viewing to appreciate them all. Powerful, mesmerizing and complete with bolts of humor and tragedy, ...And Jesus Moonwalks the Mississippi is an intimate epic that pulses with power and beauty.
- Chad Jones, Theater Dogs
...and Jesus Moonwalks the Mississippi represents another excellent example of what Cutting Ball continues to present as it celebrates its 10th anniversary season - theater of extraordinary intelligence, innovation and imagination, at reasonable prices, too
- Leslie Katz, SF Examiner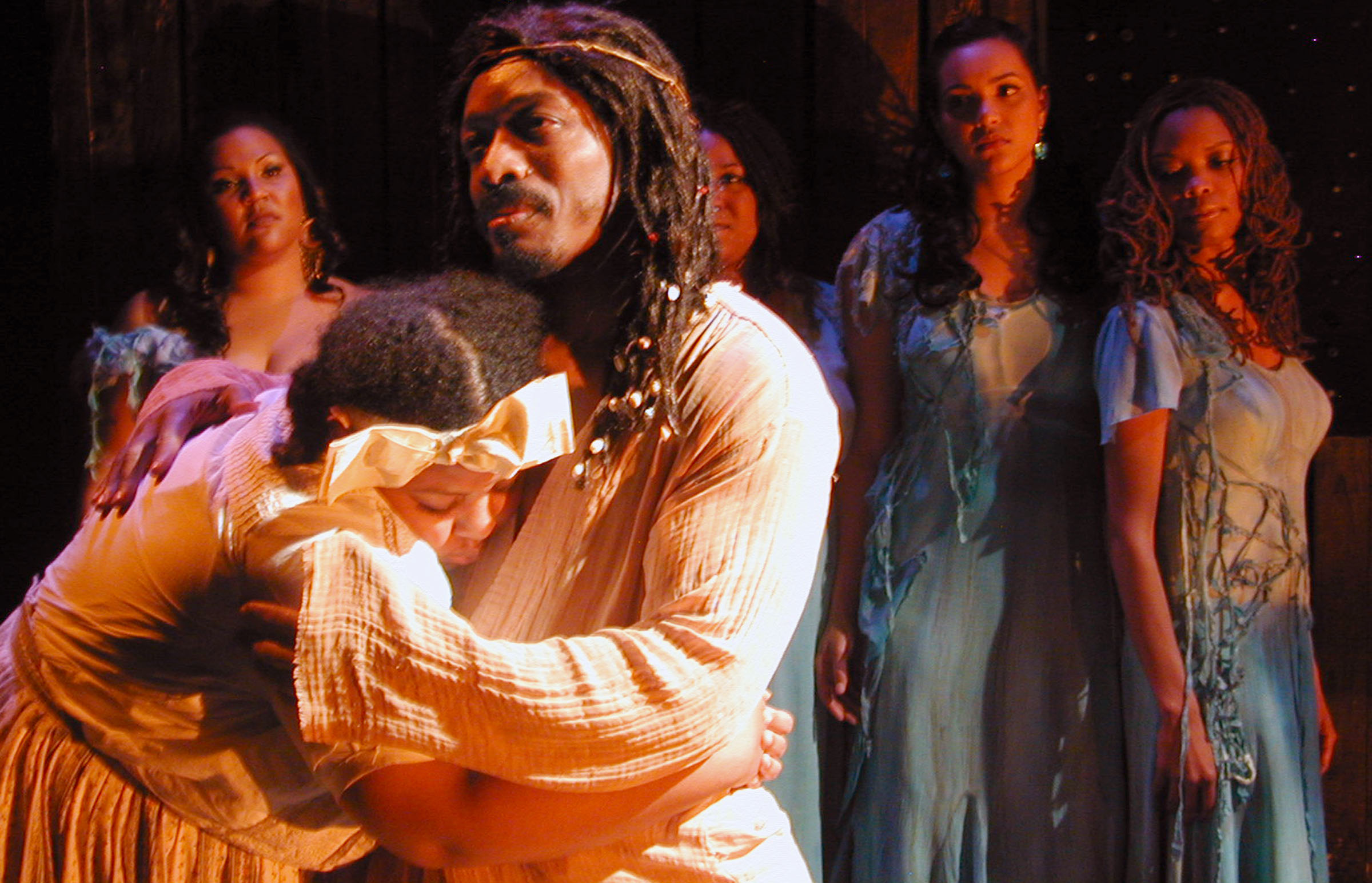 Book your tickets now! Many performances are already sold out.

Cutting Ball's Wish List
Computer: Cutting Ball really needs some more Mac computers, either laptop or desk. If you have any old ones around, we would love to pick them up from you!
Fridge: We would love to have a full sized refrigerator in our office. Do you have one in your garage that you no longer use?
Furniture: An old credenza or wardrobe would help us with storage in our new office space.