CUTTING BALL THEATER NEWSLETTER
April 16, 2010 Volume 6, Issue 23
Having trouble viewing this newsletter? Click Here.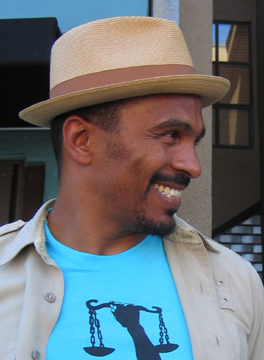 If you have attended a performance of Marcus Gardley's ...and Jesus Moonwalks the Mississippi, then you have seen the extraordinary set design by Cutting Ball Associate Artist Michael Locher. Part of Locher's inspiration for the set came from studying the work of Oakland-based artist Keba Armand Konte, whose beautiful piece, Blue Heart Be Free, is featured on the postcard for ...and Jesus Moonwalks the Mississippi. Says Konte "I made the photograph of the young man while in South Africa during the historic all race election in 1994 when Mandela won."
Keba Konte, whose name literally translates to "Father Storyteller", is a photographer and craftsman whose style is about remembrance, both individual and collective. Raised in the Haight-Ashbury district of San Francisco during the 1960s, Keba was influenced by his photographer mother and his carpenter father.
We are very proud to have collaborated with fellow Bay Area artists, Marcus Gardley and Keba Konte, in bringing ...and Jesus Moonwalks the Mississippi to life at The Cutting Ball Theater.
More about Keba Konte at www.kebakonte.com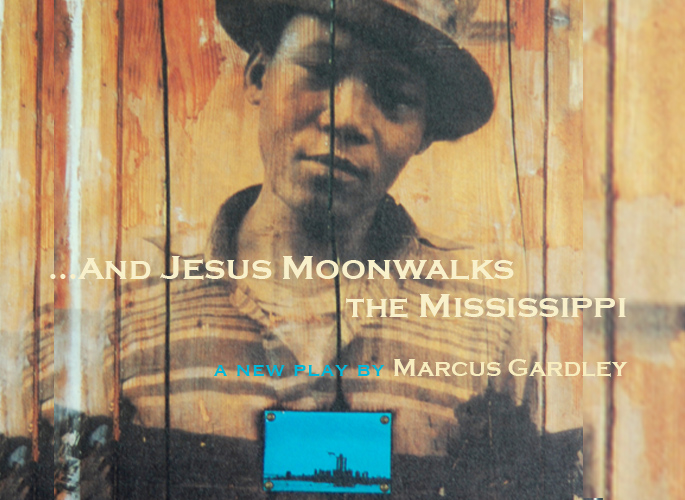 ...and Jesus Moonwalks the Mississippi
extended to April 25!
Remaining performances are nearly sold out! Please get your tickets NOW!
Click here for tickets.
Read reviews here by clicking on 'Media and Reviews'

Rob Melrose directs at The Magic Theatre
Cutting Ball's very own Rob Melrose directs the world premiere of An Accident at Magic Theatre - don't miss Lydia Stryk's extraordinary play about recovery!
Playing April 15 - May 9
A special offer for fans of Cutting Ball
Buy before April 21st and receive $10 off each ticket!
Call 415.441.8822 or visit magictheatre.org with the code word "cherries"
About An Accident
When a woman is critically injured in an accident, can the same man who almost took her life save her? There are encounters in life that take you somewhere you've never been and never meant to go. With violent precision, savage imagery and theatrical vitality, Lydia Stryk writes an extraordinary play about recovery. An Accident is both a visceral playground and emotional minefield.