CUTTING BALL THEATER NEWSLETTER
June 13, 2010 Volume 6, Issue 26
Having trouble viewing this newsletter? Click Here.
Spend Father's Day Laughing with (or at) Dad!
The Antiquarian's Family comes this Weekend!
by Carlo Goldoni in a new translation by Beatrice Basso
Sunday, June 1pm at 277 Taylor St.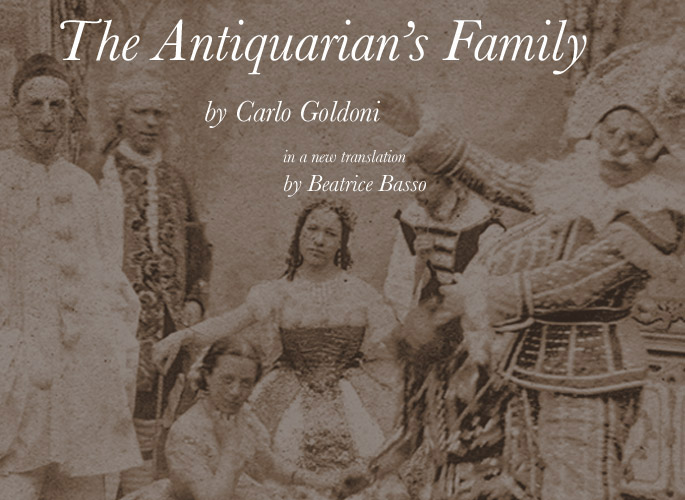 Count Anselmo's obsession for valuable antiques make him a prime target for scams. Arlecchino, Brighella, and Colombina are all in on the act. This comedy by the author of The Servant of Two Masters is a rare treat to one of Italy's most uproarious plays. This reading of The Antiquarian's Family will be followed by a discussion on commedia dell'arte and on the revolutionary ways Goldoni re-examines this art form in his plays.
From Artistic Director Rob Melrose:
"I travelled to Italy on a Ford Grant to study commedia dell'arte and its influence on the plays of Gozzi and Goldoni. While in Reggio Emila, I got a fantastic opportunity to study with master teacher and mask maker Antonio Fava for three weeks. At the end of the class, I asked Maestro Fava what his favorite Goldoni play was and he said, La Famiglia dell'Antiquario, or The Antiquarian's Family. I found a copy of the play in Italian but it was a bit beyond what I could read, so when I arrived back in the states, I looked everywhere for a translation in English and couldn't find one. About a year later, I saw that the intern company at Shakespeare Santa Cruz in a new translation by Beatrice Basso. I drove down to Santa Cruz to see one of the few performances and fell in love with the play and then tried to get in touch with Beatrice so that I could read the translation. All my efforts failed until Beatrice came to Cutting Ball's opening night of Thom Pain by Will Eno. It turns out that Beatrice is the Italian translator for Will's play The Flu Season and she came to meet him while he was in town. Bea and I finally connected in the lobby and made plans for doing a reading of Antiquarian with professionals as a part of Hidden Classics. Truly a small world!"
Beatrice Basso's translation of Carlo Goldoni's The Aniquarian's Family was commissioned by Shakespeare Santa Cruz. Our Hidden Classics Reading is generously funded in part by the Instituto Italiano di Cultura di San Francisco.
Click here to read more about our Hidden Classics Reading Series.

Krapp's Last Tape has audiences spellbound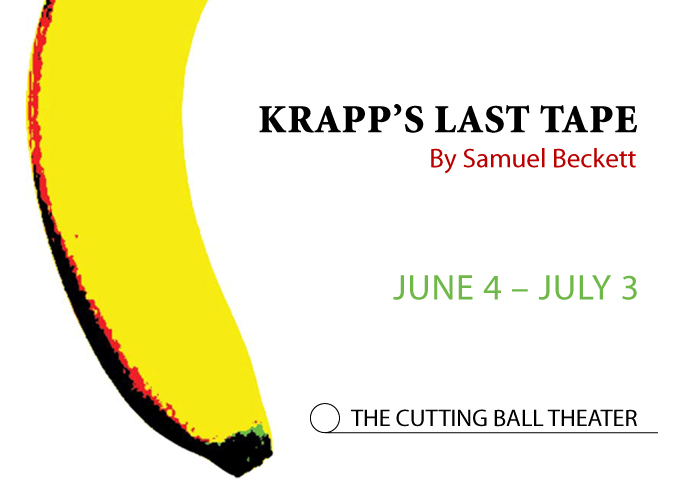 "I read Krapp's Last Tape in high school and didn't connect to it at first. I much preferred Endgame and Waiting for Godot. At the same time, it is hard to expect a high school student to connect to a play about a 69-year-old man listening to a tape he made when he was 39. For me, the most fascinating experience of Krapp's Last Tape is that of looking at a younger version of oneself and barely recognizing it at all. In Krapp's Last Tape, this is triply layered because the 69-year old Krapp listens to a tape made by a 39-year old Krapp who has just listened to a tape made by a 29-year-old Krapp. In each case, the older Krapp can't believe how stupid and deluded the younger Krapp was. How many of us have experienced this feeling? And at the same time, as dumb and naive as we were, how many of us wouldn't love to go back and experience a moment from our youth again? It is this tension, so brilliantly explored by Beckett, that makes Krapp's Last Tape such a remarkable, poignant, and utterly human play."
- Rob Melrose, director

Attend an open rehearsal at Cutting Ball!
Tuesday, June 30, 5:00pm at 277 Taylor St.
Eugenie Chan and Paige Rogers are collaborating on a project that will debut at Cutting Ball in the fall of 2011. You are cordially invited to attend an open rehearsal of this project, based on an Estonian fairy tale about a magical forest where trees bleed and princesses turn into flying birds. The piece is currently called "Tontlawald" and involves movement and a cappella singing. Just drop in after work. No reservation required.

Cutting Ball Academy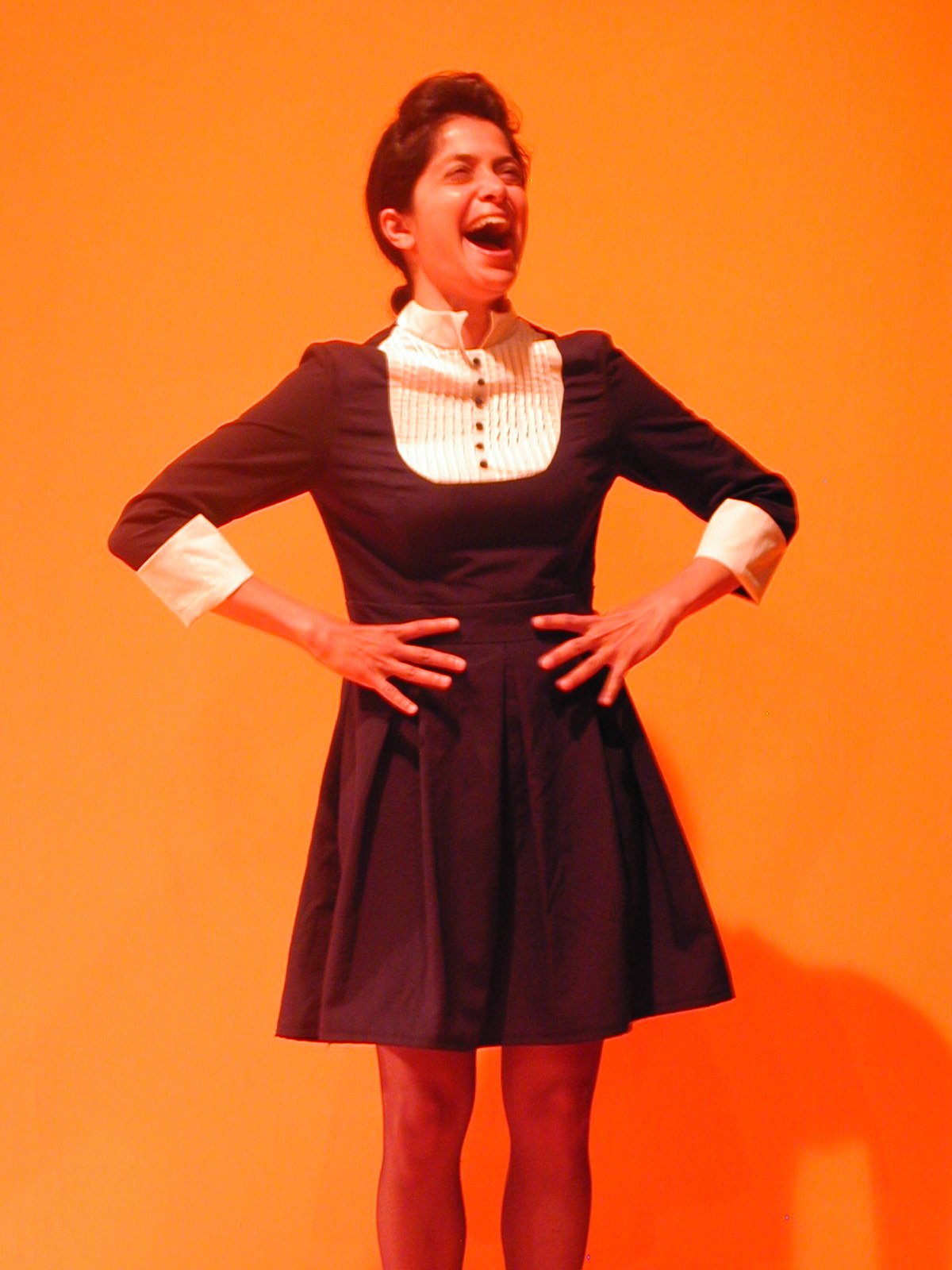 Viewpoints Class with Anjali Vashi
August 2 - 12
The 9 Viewpoints is a comprehensive, post-modern physical and vocal exploration into the uses of Time and Space as a means to create theatrical moments on stage. Through varied physical and vocal exercises, this class will explore the basic building blocks of creating gripping, ensemble-generated compositions.
$225. Monday - Thursday, 6:30 - 8:30pm.
Anjali Vashi has been training and teaching the Viewpoints for the past 10 years. She has studied with Mary Overlie, Anne Bogart and the SITI Company. She is an artistic collaborator with Cutting Ball Theater, Magic Theatre, Z Space, Charles Mee Jr. and LaMaMa. Anjali has been a Professor at Columbia University, Pace University, Marymount Manhattan College, San Francisco State University and is currently on faculty at University of San Francisco. She has her MFA in acting from Columbia University's Graduate School of the Arts.

Vote for Cutting Ball as Best Theater in the SF Bay Guardian's Best of the Bay Issue!

Tenth Anniversary Fundraising Goal!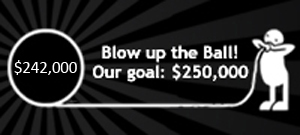 We have until July 31, 2010 to reach our goal. Please consider making a tax-deductible donation and help us blow up the ball!
We have $85,000 more to go until we reach our goal of $250,000