CUTTING BALL THEATER NEWSLETTER
August 6, 2010 Volume 6, Issue 34
Having trouble viewing this newsletter? Click Here.
A Note from Artistic Director Rob Melrose:
Thank you to everyone who donated to our 10th Anniversary Campaign. I was so touched by the number of people who doubled and even tripled their previous donations for this effort. We made it to $220,139! Our goal was $250,000. On July 31, one of our donors offered to donate $10,000 if we can raise $19,861 by September 1. That would bring us to $250,000 and it would mean that we can begin our search for a Managing Director. This is extremely exciting to everyone here at Cutting Ball as it will bring our entire operation to a new level.
We are more motivated than ever to raise the remaining $19,861 by September 1. If you have not donated yet or think you can donate more please help us to get the rest of the way there. Any amount helps. If you need inspiration, just watch Associate Artist Avery Monsen's "Blow Up the Ball" animation. It inspires me (and makes me laugh) every time.
Thank you as well for all the congratulations on our Best of the Bay Award. We are still on cloud nine. It has been an outstanding year and we have even better years to come.
Please take a look at our Upcoming Season.
Thank you all for your support.
Sincerely,



Rob Melrose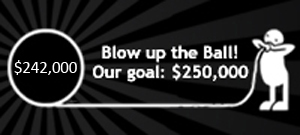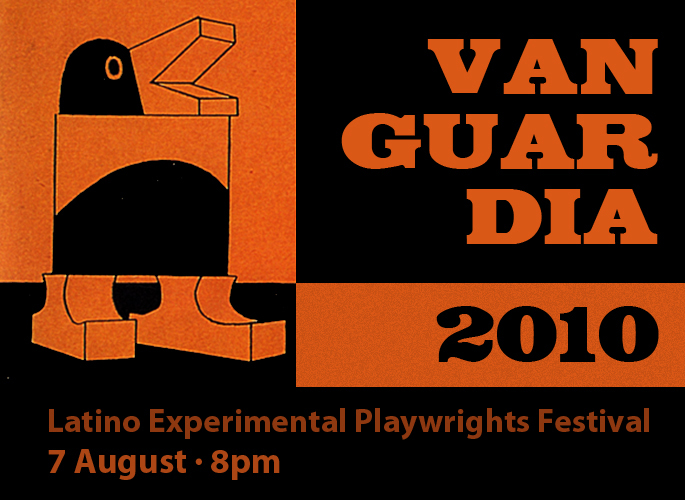 Vanguardia, which means "avant garde" in Spanish, is the merger of our theater's experimental mission with our desire to feature Latino theater voices. On Saturday, August 7 at 8pm, please join us for an evening of scenes by six spectacularly talented playwrights: Kristoffer Diaz, Marisela Treviño Orta, Octavio Solis, Caridad Svich, Enrique Urueta and Karen Zacarías.