CUTTING BALL THEATER NEWSLETTER
Nov. 6, 2010 Volume 7, Issue 4
Having trouble viewing this newsletter? Click Here.
From Associate Artistic Director Paige Rogers
The Tempest previews this weekend and we are already entirely sold out! The second weekend is not far behind. Click below to get your tickets immediately! Even before reviews have been written, there is an enormous buzz about this experimental look at one of Shakespeare's most interesting plays. (Hint: the set is a psychiatrist's office at the bottom of a swimming pool.) Get your tickets now!
The Tempest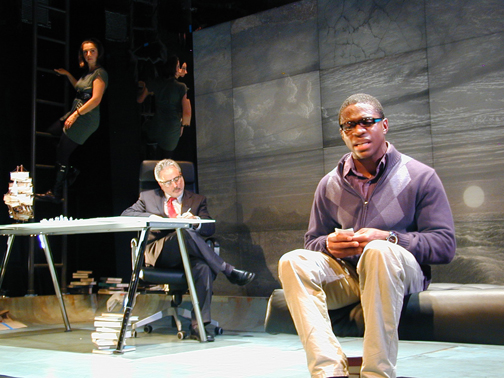 By William Shakespeare
Directed by Rob Melrose
November 5 – 28, 2010
Press Opening: November 11
Gala Opening: November 12
The Cutting Ball Theater is in Residence at EXIT on Taylor: 277 Taylor Street, San Francisco.
One of Shakespeare's most magical plays, The Tempest tells the story of the Duke of Milan, who uses sorcery to cause a shipwreck to bring his treacherous brother to the enchanted isle where he has lived in exile with his daughter for twelve years. Magic, monsters, romance, and drunken foolery spin their world into surreal chaos before the brothers meet and order is restored. In the tradition of Cutting Ball's uniquely San Franciscan The Taming of the Shrew and expressionistic Macbeth, this three-person chamber version of The Tempest promises to give an up close and personal look at the monsters lurking inside all of us.
Performances are Thursdays - Saturdays at 8pm and Sundays at 5pm. There will be no performance on Thanksgiving Day, November 25.

Rob Melrose and David Sinaiko interviewed on KALW!
Alan Farley asks director, Rob Melrose, and actor, David Sinaiko, how Cutting Ball's experimental take on The Tempest came to be. After you click on the link below, scroll down and on the right you'll find "Open Air" with Alan Farley. The recording begins at 2:03.
http://www.kalw.org/listen.html

Meet our new front of house staff!
Both are new transplants from Oregon. Some of you probably met them both at the 10-10-10 gala party.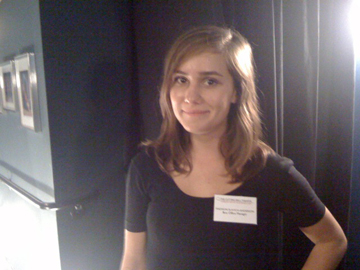 Madison Slavich-Anderson is our new box office and group sales manager. Her new, Cutting Ball phone line is: 415-525-1205 Remember, you can only purchase tickets here http://www.brownpapertickets.com/event/116332 but if you have questions or if you are a member, please give her a ring!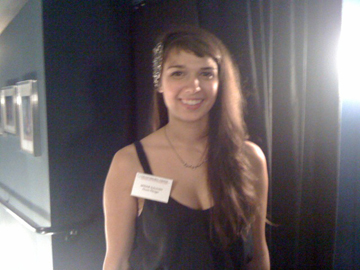 Simone Sullivan is our new House Manager. She's a first year student at the California College of the Arts.