CUTTING BALL THEATER NEWSLETTER
December 4, 2010 Volume 7, Issue 7
Having trouble viewing this newsletter? Click Here.
Hidden Classics Reading Series - This Sunday at 1pm
Please join us this Sunday, December 5, for the second installment of this season's Hidden Classics Reading Series. Enjoy a cup of coffee and a cookie while hearing a rarely-produced classic in an intimate and up-close setting. Each reading is followed by a talkback with the director and cast.
FREE to the public; no reservations required.
Epicoene, or The Silent Woman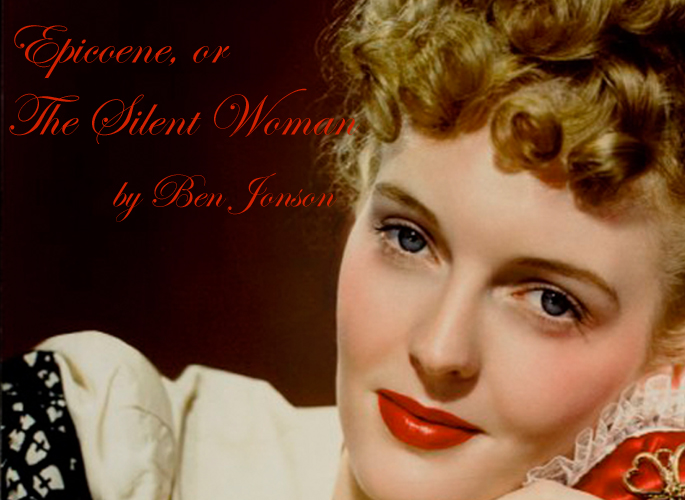 By Ben Jonson
Directed by Amy Clare Tasker
December 5, 2010
Sunday at 1pm
From playwright Ben Jonson, Shakespeare's greatest literary rival, comes Epicoene, or The Silent Woman. A man with a pathological hatred of noise seeks to disinherit his nephew by marrying a quiet woman named Epicoene. Little does he know that the entire marriage was orchestrated to make him go mad in a hilarious cacophony of chaos. Join us for this incisive, gender-bending satire on marriage, money, and power.
The Cutting Ball Theater is in residence at EXIT on Taylor
277 Taylor Street, San Francisco.

The Tempest Extends Through December 19
Click here to watch the trailer.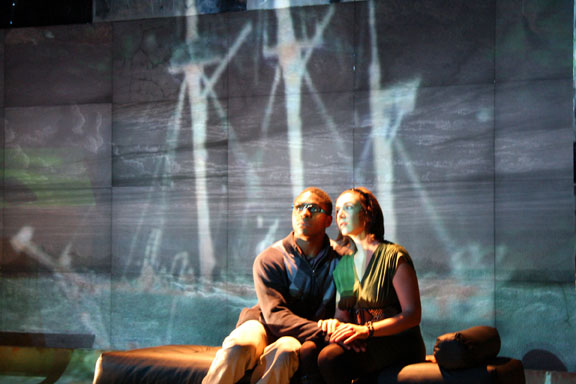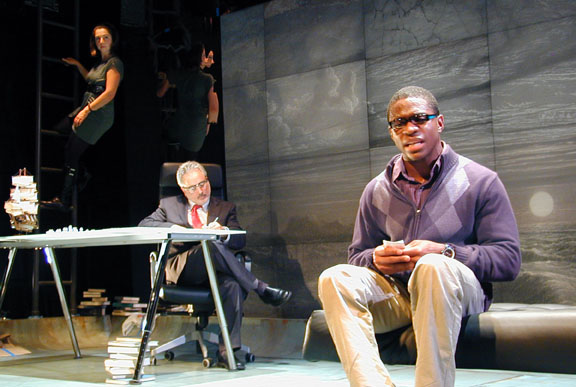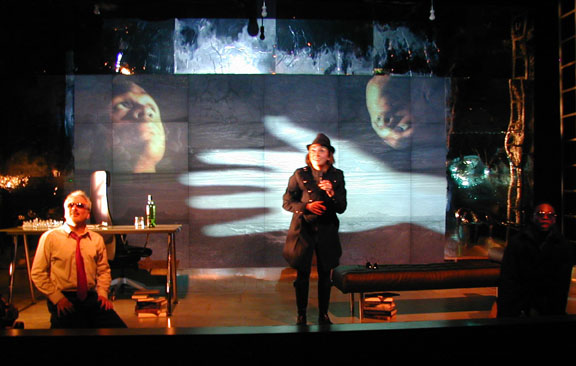 Raves for The Tempest
"Rob Melrose's adaptation of Shakespeare's The Tempest takes place in a psychiatrist's office at the bottom of a swimming pool with just three actors tackling 10 roles in a tiny theatre located in the heart of San Francisco's Tenderloin district. Guess what? The damned thing works!"
-George Heymont, The Huffington Post
"It is a delight to report that there is a theatrical marvel in store for you: Cutting Ball Artistic Director Rob Melrose has gone well beyond a mere modern interpretation - he has re-envisioned The Tempest as an avant-garde dream; one which elucidates the psychological complexities of Shakespeare in such a way that theatre never seemed so alive, intimate, accessible, extraordinary and (by no means an understatement) brilliant."
-Tony Frankel, Stage and Cinema
"Paring a multi-character Shakespearean play down to a Freudian triangle, The Cutting Ball Theater creates an insightful and entertaining version of The Tempest!"
--Susan Cohn, San Mateo Journal
For more reviews, information, and tickets, please visit www.cuttingball.com