CUTTING BALL THEATER NEWSLETTER
March 24, 2011 Volume 7, Issue 14
Having trouble viewing this newsletter? Click Here.
In this issue:
Behind the Scenes Video of
Lady Grey (in ever lower light) and other plays by Will Eno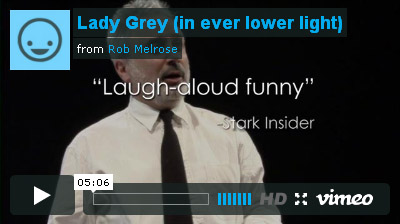 "Danielle O'Hare ably captures a quirky, evasively edgy quality common to many of Eno's characters and the easy naturalism that encases the sharp, Beckettian derailments of his characters' trains of thought. The more she draws us in to and cuts us off from her stories, the more magnetic the monologue becomes."
- Rob Hurwitt, San Francisco Chronicle
"This provocative evening of theater is indeed it. Eno, who's been called a Beckett for the Jon Stewart generation, is beautifully served by Melrose and Cutting Ball's excellent cast"
- Jean Schiffman, The Examiner
"Melrose gets superbly dry performances from his cast, doing full justice to this light but cunning little play riffing on theater's capacity for channeling yearning, regret, and blank obliviousness. Cutting Ball regular Sinaiko ... rocks with utter conviction."
- Robert Avila, SF Bay Guardian
"Laugh-aloud funny, we know these people. We might be related to these people. We might even be these people."
- Cy Ashley Webb, Stark Insider

Lady Grey (in ever lower light) and other plays by Will Eno
Lady Grey (in ever lower light) and other plays by Will Eno opened last weekend to a sold-out house and great reviews! Our final mainstage production of the season continues through April 10. Don't miss it!
Lady Grey (in ever lower light) and other plays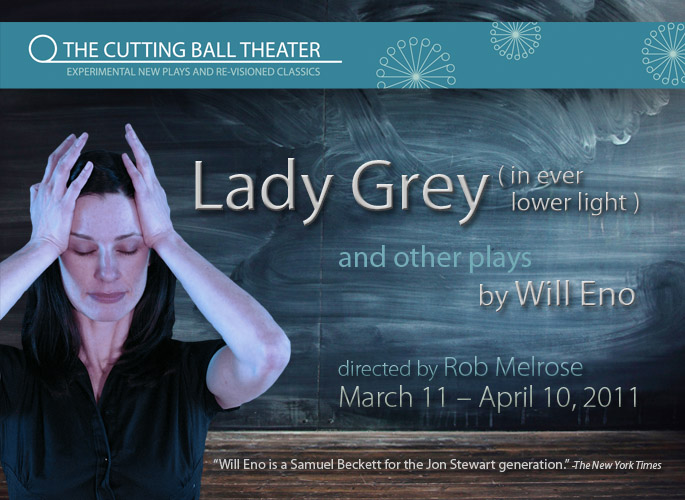 By Will Eno
Directed by Rob Melrose
featuring Galen Murphy-Hoffman, Danielle O'Hare, Gwyneth Richards, David Sinaiko
March 11 - April 10, 2011
Hailed by The New York Times as "a Samuel Beckett for the Jon Stewart generation," Will Eno returns to Cutting Ball for the Bay Area Premieres of his Lady Grey (in ever lower light), Intermission and Mr. Theatre Comes Home Different. Lady Grey relives a painful memory of show-and-tell in the classroom when she was a little girl. Intermission is a meta-theatrical wonder. Like looking in a mirror, the Cutting Ball audience watches another audience during the intermission of a mysterious play. Finally, in his brief time on the world's stage, Mr. Theatre lives out the seven ages of man in a playful manner that echoes Shakespeare as much as it does Beckett in Mr. Theatre Comes Home Different. An intimate, hilarious, and ultimately searing confrontation of actor and audience, Lady Grey is the perfect follow-up to Cutting Ball's 2009 hit production of Eno's Thom Pain (based on nothing).
Lady Grey and other plays run approximately 85 minutes, including a 15-minute intermission.
Join us for a talkback after every Sunday performance.
Click here to watch the new trailer!
More Raves for Lady Grey!
"Danielle O'Hare can do more with her cheekbones than many actresses can do with the entire body."
- Cy Ashley Webb, Stark Insider
"Will Eno builds some extraordinary bridges - between absurdist theater of the 1950s and now, between laughs that actually tickle and reality that is actually harsh, between ironic dismissal and deep, deep feeling. I would happily lose myself in Eno's world for days... To share the darkness with a Will Eno play is one of life's pleasures. It's as pretend and as real as it gets."
- Chad Jones, Theater Dogs
"Directed with a great sense of timing by the company's artistic director, Rob Melrose... the plays are so beautifully crafted that they almost take one's breath away. In Lady Grey (in ever lower light), Danielle O'Hare performs a monologue that is achingly funny. Intermission is a beautifully constructed one-act play for four actors ...Great, great fun!"
-George Heymont, My Cultural Landscape
"Lady Grey runs through April 10 at the Cutting Ball Theater. See it and discover why the Cutting Ball was selected as Best Theater Company by the SF Bay Guardian."
- Rhonda Shrader, Dogmom's Dish
"All three pieces were solidly directed by Rob Melrose, who's also the Artistic Director of the company. If you're in the mood for some "downtown" theater with genuine intellectual cred, we'd point you straight here."
- Jay Barrman, SFist
Stay tuned for more at www.cuttingball.com

A new translation of Marivaux's The False Suitor
Join us Sunday, April 3 for the fourth installment of this season's Hidden Classics Reading Series! Enjoy a cup of coffee and a cookie while hearing a rarely produced classic in an intimate and up close setting. Each reading is followed by a talk-back with the director and cast.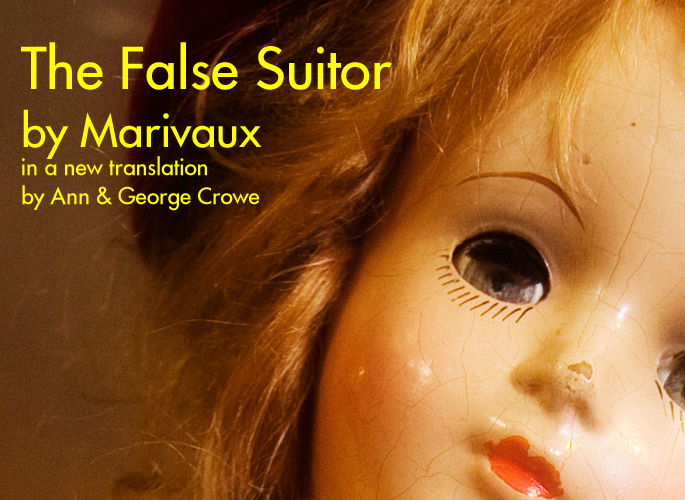 By Marivaux
In a new translation by Ann and George Crowe
Directed by Rob Melrose
Sunday, April 3 at 1pm
at the EXIT on Taylor
277 Taylor Street, San Francisco
Space is limited; email boxoffice@cuttingball.com to reserve your seat.
Master comedian Pierre Marivaux is the true heir to Molière in this comedy about class and identity. In The False Suitor, his last play performed in a public theater, Marivaux explores social prejudice from a new angle, by digging deep into the heart of his heroine.

Risk Is This... advance reservations now available
Advance reservations are now available for Risk Is This... The Cutting Ball New Experimental Plays Festival!
Fridays and Saturdays at 8pm at The Cutting Ball Theater in residence at EXIT on Taylor.
Risk Is This... is one of the only play festivals in America solely dedicated to experimental works for the stage. This year's festival features five staged readings of new plays that push the boundaries of what theater can be.
All performances are free and open to the public. Seats are reserved by $20 donation; or donate $50 for a five-play reserved seating festival pass.
Click Here for Advance Reservations
SEASON MEMBERS and FESTIVAL PASS HOLDERS: email boxoffice@cuttingball.com to reserve your seats.
TONTLAWALD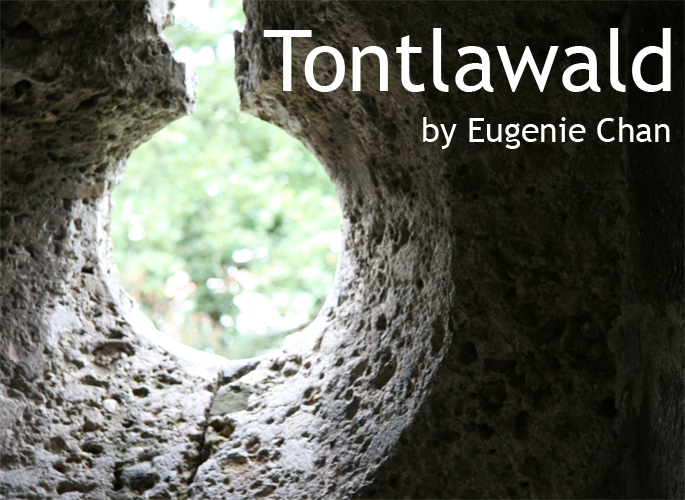 Cutting Ball Commission
By Eugenie Chan
Directed by Paige Rogers
May 13-14, 2011
Based on an ancient Estonian tale about a dark forest and an abused girl who hides there, Tontlawald weaves movement, a cappella singing, and storytelling together into a gorgeous spectacle for the eyes and ears. Written by Cutting Ball's resident playwright Eugenie Chan and directed by co-founder Paige Rogers, Tontlawald is slated to receive its fully staged World Premiere as part of the company's 2011-2012 season.
KRISPY KRITTERS IN THE SCARLETT NIGHT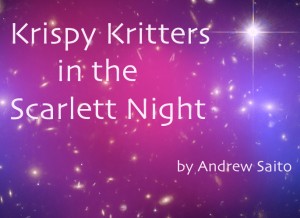 By Andrew Saito
Directed by Rob Melrose
May 20-21, 2011
Drumhead looks for Jesus as he puts dead mice into boxes of Lucky Charms. Snowflake freezes on the corner waiting for customers in her coat lined with baby blue fur. With Krispy Kritters the Scarlett Night, playwright Andrew Saito dazzles with sublime, surreal language and imagery fit for a Dalí painting.



MADAME HO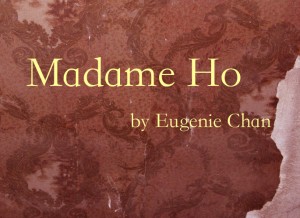 By Eugenie Chan
Directed by Rob Melrose
May 27-28, 2011
Madame Ho tells the story of a formidable woman in the Wild West, a real-life 19th century brothel hostess, single mother, Chinese immigrant, great-great grandmother, and ghost.



OZMA OF OZ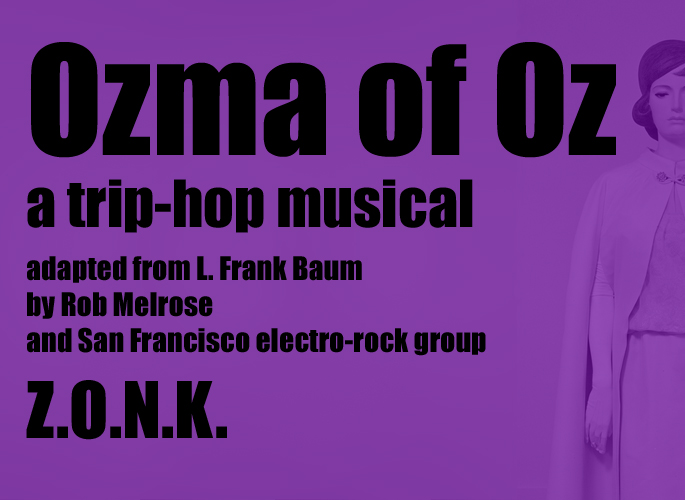 Cutting Ball Commission
Adapted from the novel by L. Frank Baum
Rob Melrose (book and lyrics)
Z.O.N.K. (music)
Directed by Rob Melrose
June 10-11, 2011
Cutting Ball Artistic director Rob Melrose collaborates with the San Francisco-based electro-rock group Z.O.N.K. to create Cutting Ball's first musical, a trip-hop fantasy that captures L. Frank Baum's American breed of surrealism with just a hint of the post-modern. In Ozma of Oz, Dorothy is transported to the land of Ev with a talking chicken named Billina. Together, they plot to overthrow the evil Nome King, but they cannot succeed without the help of a mysterious princess.
TENDER LOIN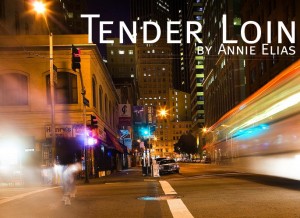 Cutting Ball Commission
By Annie Elias
Directed by Annie Elias
June 24-25, 2011
Annie Elias brings her years of experience in documentary theater to the Tenderloin, creating an unforgettable piece about the people and places in Cutting Ball's neighborhood.
Risk is This... The Cutting Ball New Experimental Plays Festival is generously supported by the Kenneth Rainin Foundation.