CUTTING BALL THEATER NEWSLETTER
May 11, 2011 Volume 7, Issue 15
Having trouble viewing this newsletter? Click Here.
In this issue:
Meet Suzanne Appel - Cutting Ball's First Managing Director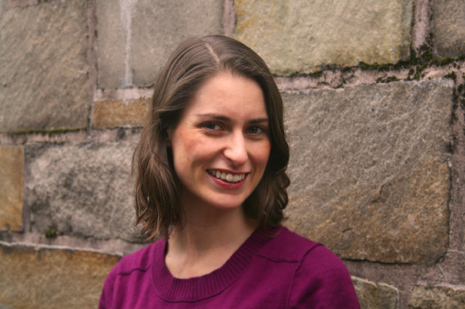 After the biggest fundraising drive in our history and a six-month search, we are very excited to introduce you to Cutting Ball's new Managing Director. Suzanne Appel will begin working at Cutting Ball on June 1st after she completes her dual MFA/MBA in theater management from Yale's schools of Drama and Management, respectively. Before attending Yale, Suzanne was the Director of Individual Giving at Dance Theater Workshop and the Assistant Director of the Wesleyan Annual Fund at Wesleyan University.
Cutting Ball Artistic Director Rob Melrose writes, "I'm just thrilled to have Suzanne join Cutting Ball's team. Suzanne's impressive training and accomplishments would make her a fantastic Managing Director of any organization. What hooked me is her deep passion for and knowledge of experimental theater. She is full of energy and ideas and those ideas are all right in line with the art and culture we have created at Cutting Ball these past eleven years."
New Cutting Ball Managing Director Suzanne Appel writes, "When I first met artistic director Rob Melrose last summer at a conference, I knew immediately I had stumbled upon someone with a very rare talent in the theatre world. Rob is unafraid of taking big artistic risks, but is so thoughtful that he very naturally brings us all along on the journey of his big ideas. This mix of careful planning and smart, gutsy artistry is true on every level of The Cutting Ball Theater. I look forward to meeting each of you and finding out what you think makes Cutting Ball unique in San Francisco. I am thrilled to be returning to the Bay Area and to have the opportunity to watch the great mix of classics of the avant garde tradition and experimental new plays that we produce at Cutting Ball with such an intelligent and engaged audience."
Welcome Suzanne and thank you to all of our donors for helping to make this possible!

Strindberg Centennial /
Strindberg Cycle: The Chamber Plays in Rep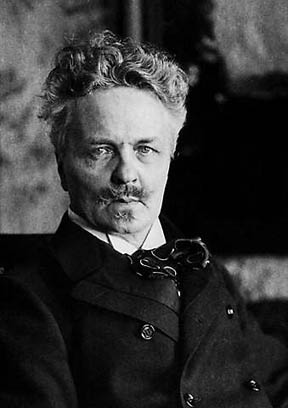 We are excited and honored to announce that Cutting Ball has received a $150,000 grant from the Barbro Osher Pro Suecia Foundation to produce all five of August Strindberg's Chamber Play in a festival we are calling Strindberg Cycle: The Chamber Plays in Rep. The Chamber Plays are Ghost Sonata, The Pelican, Storm, Burned House and The Black Glove. These five plays will be presented in repertory, in October and November of 2012. We will also present readings of Strindberg's plays, as well as symposiums and lectures about him throughout 2012 as a part the international celebrations of Strindberg's Centennial. All five chamber plays will be performed in new translations by former A.C.T. dramaturg and current Yale Drama School professor Paul Walsh. To our knowledge this will be the first time all five Chamber plays will be performed together in repertory in any language.
August Strindberg was one of the world's most important playwrights and his influence can still be felt today. He was a pioneer of naturalism, expressionism, and the theater of dreams. Tennessee Williams, Eugene O'Neill, Edward Albee, Ingmar Bergman and his contemporary Henrik Ibsen all cite him as an important influence. In addition, Strindberg was an important novelist, poet, painter, linguist, and scientist. We plan to use 2012 as an opportunity for the Cutting Ball audience to familiarize themselves with all aspects of Strindberg's work.
Near the end of Strindberg's life, he returned to his native Sweden and became involved with a small theater in Stockholm called the Intiman (or "intimate") Theater, for which he wrote five plays, each under 90 minutes. He called them Chamber Plays, signaling that these works would be more compact than the "symphonic" plays he wrote earlier in his career and noted an affinity he had with chamber music by composers like Beethoven and Chopin. These plays encapsulate the themes and techniques Strindberg mastered over his lifetime: ghosts, being haunted by one's past, the subjectivity of perception, and the thorny relations between men and women. These plays float between reality and the dream world; this experimental bent, along with their compactness, make them perfect for Cutting Ball to produce at the seventy-seat EXIT on Taylor theater.
Translator Paul Walsh, director Rob Melrose, and actor Paige Rogers have been dreaming about this project for years. All three are Strindberg aficionados. Melrose did his thesis at the Yale School of Drama on Strindberg's last play The Great Highway and directed the play which had only been produced once before in the U.S. Walsh did his doctoral dissertation on the early plays of Strindberg at the graduate centre for the Study of Drama at the University of Toronto with a dissertation on "August Strindberg and Dramatic Realism, 1872-1886." Rogers did her Princeton University senior thesis on Miss Julie and performed the title role in a production she also directed and adapted. To pave the way for this festival, Cutting Ball has been staging a new translation of one chamber play in our Hidden Classics Reading Series, every year for the last five years.
Melrose writes, "We are so grateful to the Barbro Osher Pro Suecia Foundation for making this dream a reality. This will not only be an opportunity for Cutting Ball to do what will be by far our biggest project to date, but by being part of the worldwide Strindberg Centennial celebration we will also help raise the profile of Cutting Ball nationally and internationally." Be on the lookout for more Strindberg news in the coming months.

Cutting Ball and Playwrights Foundation win Three Bay Area Theater Critics Circle Awards for Marcus Gardley's ...and Jesus Moonwalks the Mississippi
Kudos to the company of ...and Jesus Moonwalks the Mississippi for these three wins at the Bay Area Theater Critics Circle Awards last month!
Best Production
Best Ensemble
Best Actor - Aldo Billingslea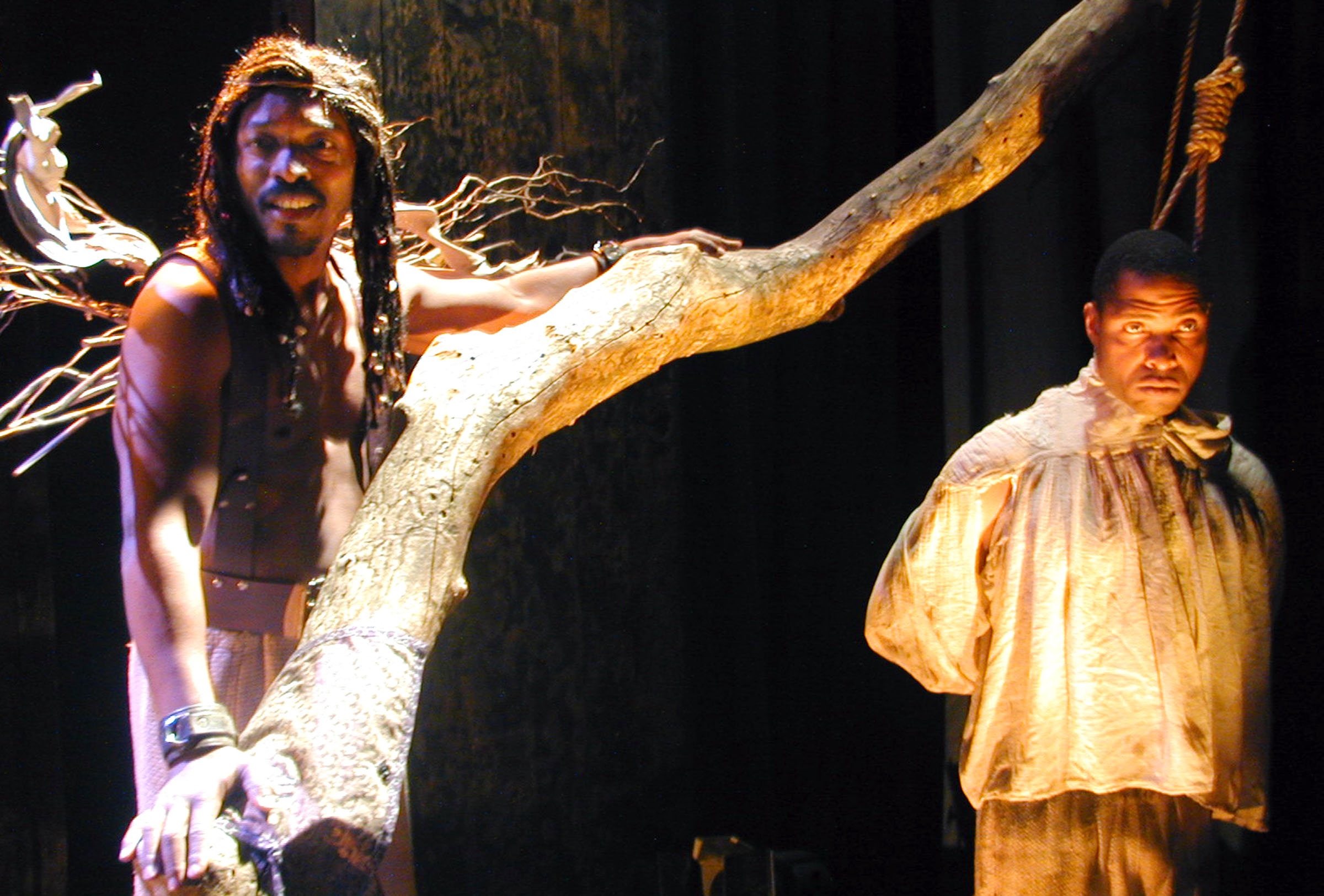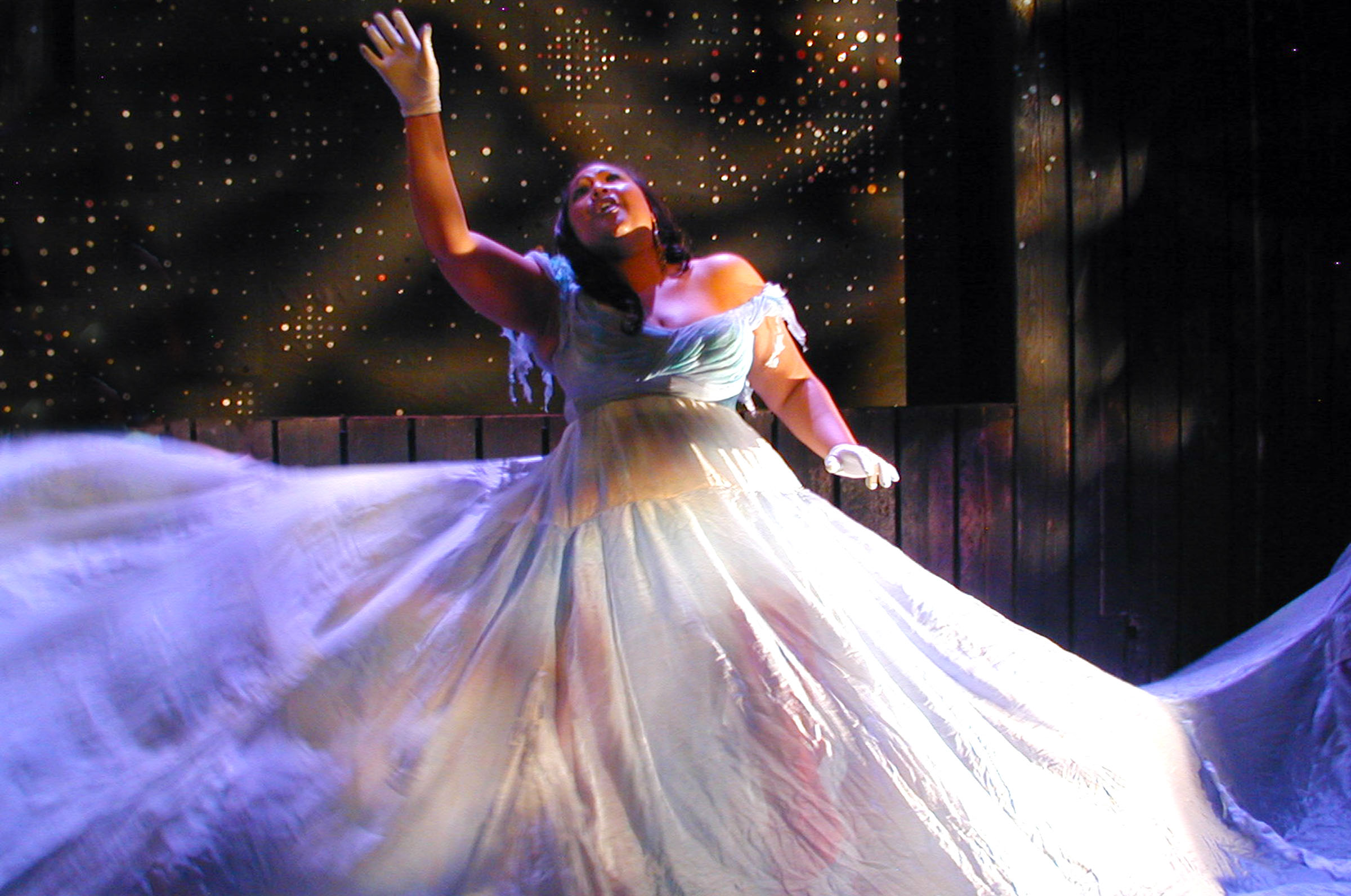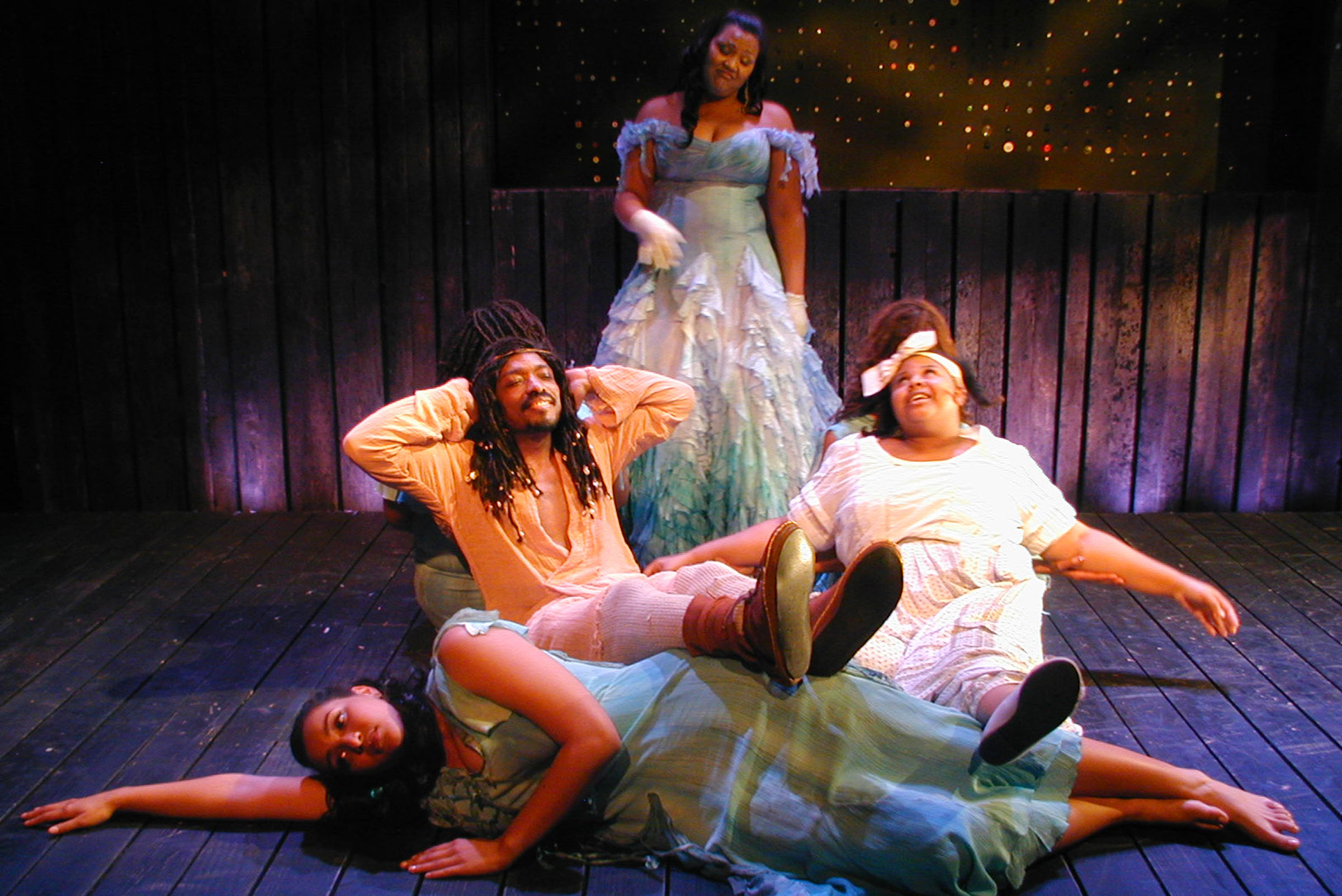 Risk is This... The Cutting Ball New Experimental Plays Festival kicks off this Friday with Tontlawald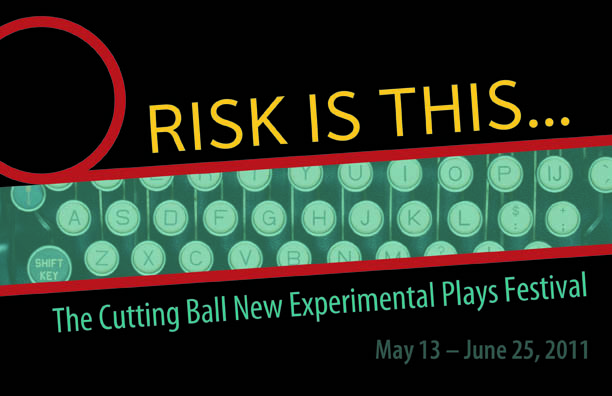 Risk is This... The Cutting Ball New Experimental Plays Festival is one of the only play festivals in America solely dedicated to experimental works for the stage. Pushing the boundaries of what theater can be, this year's festival features five exhilarating staged readings, including three Cutting Ball commissions. Risk is This... offers a unique opportunity to see plays in development, alongside the artists creating them, as the works find their theatrical voice.
Thanks to a generous grant from the Kenneth Rainin Foundation, we've been able to expand this year's Risk is This... into our most ambitious festival to date. Please join us for a behind-the-scenes look at Cutting Ball's future.
TONTLAWALD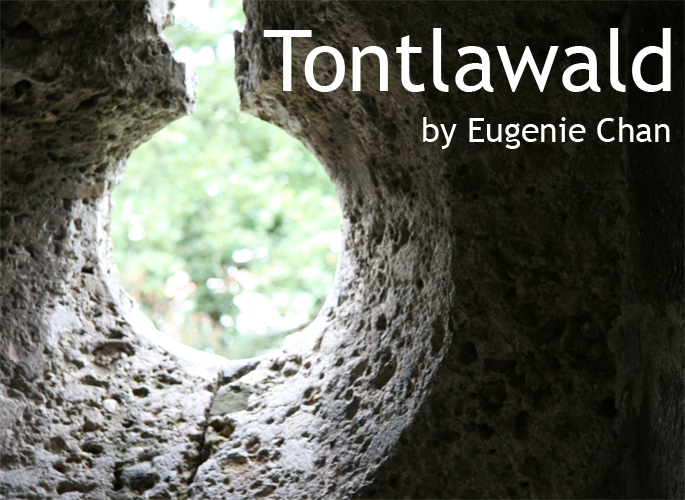 Cutting Ball Commission
By Eugenie Chan
Directed by Paige Rogers
May 13 & 14, 2011
Friday and Saturday at 8pm at The Cutting Ball Theater in residence at EXIT on Taylor.
Tontlawald is an original ensemble-based piece that weaves evocative a capella harmonies and visceral movement into a multilayered retelling of an ancient Estonian tale. Part concert, part dance, part fairy tale, and inspired by the work of Poland's famed Teatr ZAR, Tontlawald follows a mistreated girl who flees her tormentors and unexpectedly finds a safe home in the mysterious, forbidden Tontlawald - the ghost forest. Written by Cutting Ball's resident playwright Eugenie Chan, co-directed by Associate Artistic Director Paige Rogers and Artistic Associate, Annie Palladino and choreographed by Laura Arrington, Tontlawald is slated to receive its fully staged World Premiere as part of the company's 2011-2012 season.
Click here for more details about these five new plays!
All performances are free and open to the public.
Fridays at Saturdays at 8pm
The Cutting Ball Theater in residence at EXIT on Taylor
277 Taylor Street, San Francisco.
Seats are reserved by $20 donation; or donate $50 for a five-play reserved seating festival pass.
Click here for advance reservations
Season members: email boxoffice@cuttingball.com to reserve your complementary seats.

Cutting Ball Hosts discussion with Poland's renowned Teatr ZAR
In Conversation with Teatr ZAR's artistic director, Jaroslaw Fret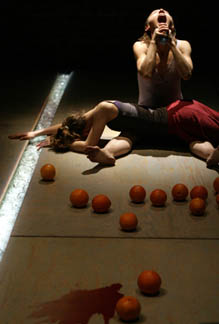 Join Rob Melrose & Paige Rogers for a discussion about the enormous impact that Teatr ZAR has had on the worldwide stage, and the roles, traditions and future of ensemble theater.
The Cutting Ball Theater - in residence at the EXIT on Taylor, 277 Taylor St. @ Ellis
Monday, May 16 at 7:00pm.
To reserve a seat for this free event, please RSVP to action@sfiaf.org
Teatr ZAR will be featured in the International Arts Festival May 19 - 25.
Read more about Teatr ZAR's work in Theater Bay Area Magazine and American Theater Magazine