CUTTING BALL THEATER NEWSLETTER
July 26, 2011 Volume 7, Issue 17.2
Having trouble viewing this newsletter? Click Here.
Risk and Reward: Make your gift to The Cutting Ball Theater before our fiscal year ends on July 31st!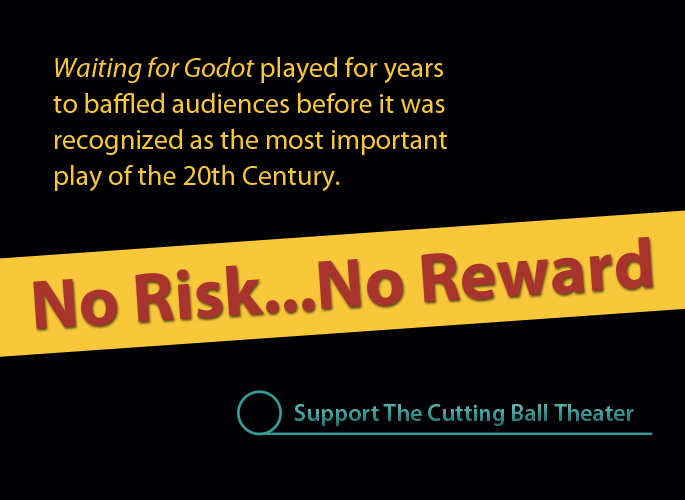 For over a decade of producing new plays and reimagined classics, our greatest rewards have come from taking significant risks. By joining us at the theater this season, you have played an important role in our success to date by taking a risk and supporting our work; thank you!
I hope that you will continue your commitment to risk taking work at Cutting Ball by supporting our work financially. We rely on donations to make up the difference between our ticket prices and the full cost of our work. Please consider making a tax-deductible gift of $25, $100, or $500 - gifts of all sizes add up to over 80% of our annual budget. For a production such as this year's Bone to Pick & Diadem, our funding model looks like this: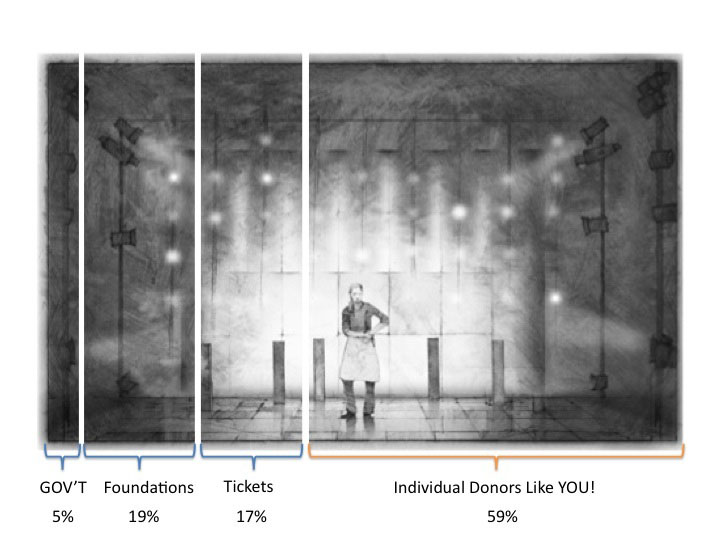 Your gift today will support the work you loved at Cutting Ball over the past year and will encourage our small company to keep taking big artistic risks next season, and for many years into the future.

If you prefer to mail in your donation, please send your check to:
The Cutting Ball Theater
141 Taylor Street
San Francisco, CA 94102
Thank you in advance for your generous gift!
Sincerely,



Rob Melrose
Artistic Director