CUTTING BALL THEATER NEWSLETTER
October 11, 2011 Volume 8, Issue 2
Having trouble viewing this newsletter? Click Here.
In this issue:
Pelleas & Melisande begins in just two weeks!
Pelleas & Melisande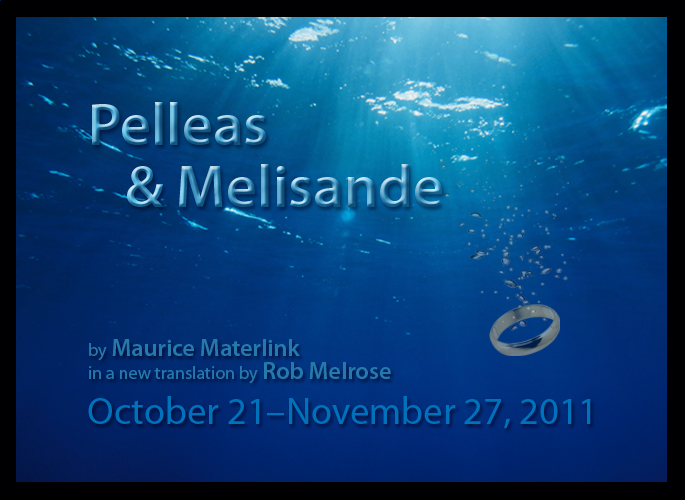 By Nobel Prize winner Maurice Maeterlinck
In a new translation
Directed by Rob Melrose
The Cutting Ball Theater
In residence at EXIT on Taylor, 277 Taylor Street (at Ellis)
October 21-November 27, 2011
Nobel Prize winner Maurice Maeterlinck's symbolist classic has all the makings of a fairy tale: a princess in distress, a handsome prince, and a beautiful castle. Yet Melisande's growing feelings, for her husband's brother Pelleas, threaten to jeopardize her happily ever after. The story of their tragic love affair has inspired music from Claude Debussy's opera to orchestral works by Gabriel Faure, and Jean Sibelius. Newly translated by Artistic Director Rob Melrose, Cutting Ball's production will feature a musical score by composer Cliff Caruthers, choreography by Laura Arrington, and video installation by Wesley Cabral.
Buy your tickets now to the enchanting Pelleas & Melisande
TICKET PRICES
Cutting Ball Theater operates on a dynamic pricing model. The first 35 seats for each performance will be offered at the price listed below. Purchase your tickets early for the best prices!
Preview Prices:
First Preview, Friday, October 21: $10
Previews Saturday October 22 and Sunday, October 23: $15
Regular Prices:
Thursdays at 7:30PM: $20
Fridays at 8:00PM: $30
Saturdays at 2:00PM: $25
Saturdays at 8:00PM: $30
Sundays at 5:00PM: $25
Special Performances:
Press Opening Night: $25 (Thursday, October 27 at 8:00PM)
Gala Opening Night: $50 (Friday, October 28 at 8:00PM)
For more information and to purchase tickets, visit Cutting Ball's ticketing page
Save now by becoming a Cutting Ball Season Member
Save on tickets all season long and enjoy added benefits including reserved seating and unlimited returns to see your favorite productions by becoming a Cuttting Ball Season Member. Click here for more information.
Already a Cutting Ball Member? Click here to make your reservation for Pelleas & Melisande.

Special Events for Pelleas & Melisande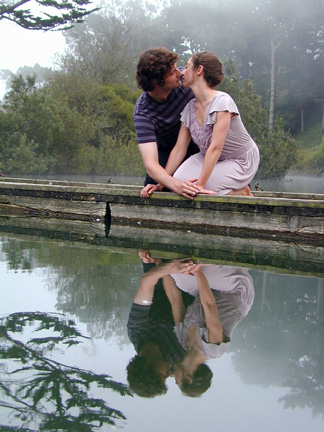 The Cutting Ball offers a range of special events to dive deeper into the Pelleas & Melisande experience. Come early and learn more about Maurice Maeterlinck's fabulous style, or stay after the show to share a toast with the cast. Peruse the schedule below, and please join us as we explore the edge!
Gala Opening Night: Friday, October 28, 8PM
Celebrate the start of our season with the company of Pelleas & Melisande during a post-performance royal cocktail reception.
Thursdays: Pre-Show Dramaturgy 101 and Happy Hour, 6PM
Join dramaturg Bennett Fisher at 6PM at 50 Mason Social House for cocktail specials and conversation about Pelleas & Melisande. Bennet will answer your questions about Maeterlinck and give you insights on what to look for in Pelleas & Melisande.
Location: 50 Mason Social House, 50 Mason Street, between Eddy and Turk Streets, just two blocks from the theater.
Fridays: Post-Show Drinks with the Cast
Continue your night out by joining the cast of Pelleas & Melisande following each Friday night performance at one of the great local bars and restaurants in Cutting Ball's neighborhood for conversation and cocktails.
Saturdays: Pre-Matinee Lectures
"Music Inspired by Pelleas & Melisande"
November 5 & 19 at 1PM
Join composer Cliff Caruthers and Parker E. Monroe of New Century Chamber Orchestra as they examine Debussy's Opera; musical works by Faure, Sibelius, and Schoenberg; and composer Cliff Caruther's own composition for Pelleas & Melisande.
"Maeterlinck and Symbolism"
November 12 at 1PM
A conversation with Cutting Ball designers Michael Locher, Wesley Cabral, and Dramaturg Bennet Fisher about symbolist art and drama and how Cutting Ball's designers translated these ideas for the stage.
Sundays: post-show talkback with the artists
Cutting Ball wants to hear your response to Pelleas & Melisande. Hear what inspires Cutting Ball artists and ask questions following the performance.
More info is available here.

A Deeper Look into Pelleas & Melisande
Want to learn more about the creative world of Pelleas & Melisande? Then come to The Cutting Ball's new Designer Insights page. Look below for a glimpse into what's available!
Peruse scenic design sketches by Michael Locher: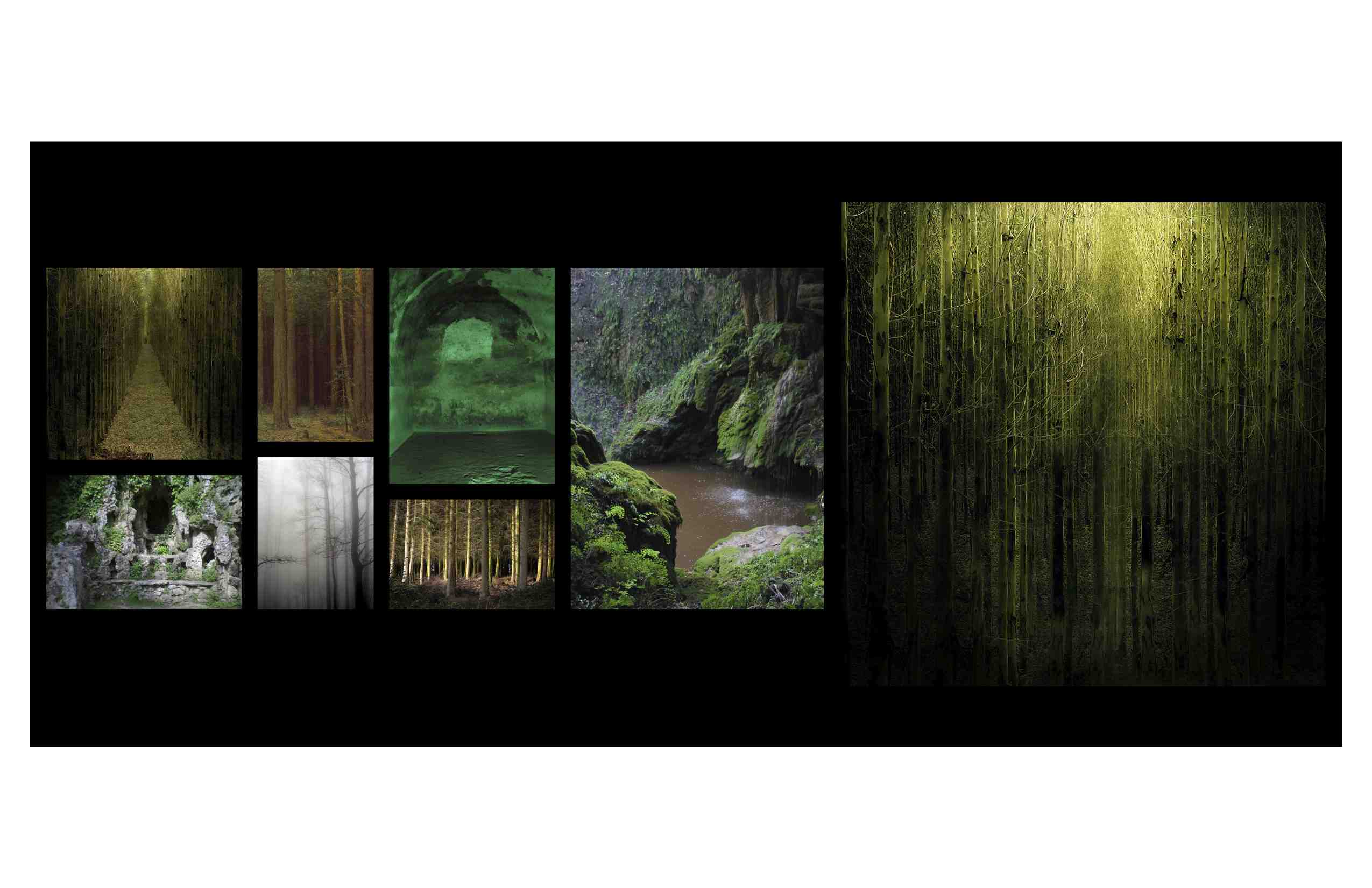 Or take a closer look into the costumes by Raquel Barreto: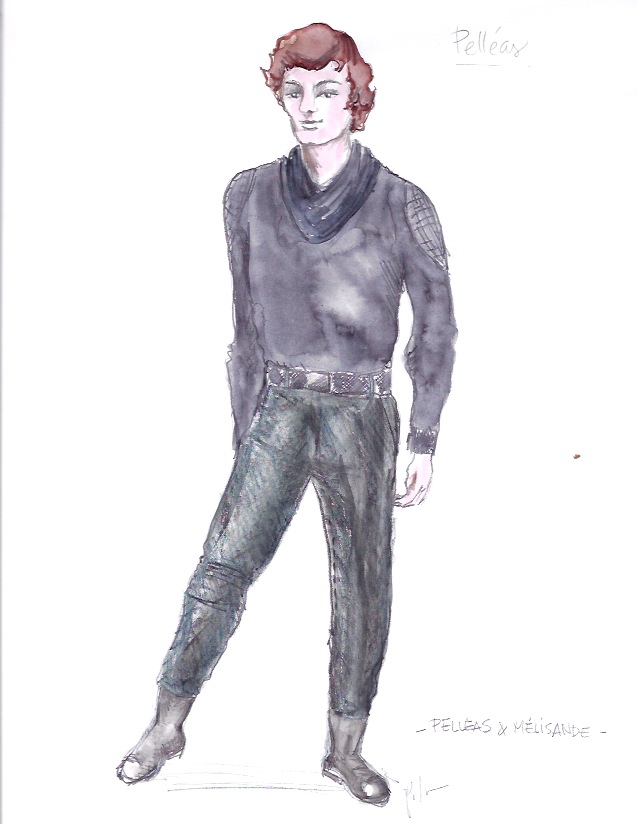 Learn more about the history of Pelleas & Melisande and Maurice Maeterlinck from dramaturg Bennet Fisher.
In his lifetime, Maurice Maeterlinck was widely acknowledged as a modern master. He won the Nobel Prize for Literature in 1911 after years of critical and commercial success as a playwright, poet, and essayist, but, one hundred years later, his name is largely unknown to American audiences. Nevertheless, Maeterlinck's footprints can be found throughout the artistic world. His writing had a major impact on J. M. Barrie's Peter Pan; Constantin Stanislavski's production of his 1908 play The Blue Bird can still be seen at the Moscow Art Theatre; and Pelleas and Melisande inspired Claude Debussy's landmark opera (to say nothing of the work of composers Gabriel Faure, Arnold Schoenberg, and Jean Sibelius). He is, quite possibly, the most famous and influential writer you've never heard of. For more, click here.
Or hear hear what inspired Director Rob Melrose:
"Everything that needs to be said has already been said. But since no one was listening, everything must be said again." - André Gide
During his lifetime, Maurice Maeterlinck said many things and people did listen. He won the Nobel Prize for literature, was compared to Shakespeare after writing his first play, and influenced theater greats like Chekhov, Strindberg, Ibsen, Beckett and Stanislavski. He was one of the most respected writers of his time. But we, for the most part, have forgotten Maeterlinck and his legacy mainly comes from his influence on the music world, notably the pieces inspired by Pelleas andMelisande composed by Debussy, Fauré, Schoenberg, and Sibelius. Maeterlinck's dream-like symbolist theater gave way to realism and now with film and television, realism has declared total victory and the mystical world of Maeterlinck has faded into the mist. To read more, click here.
It's all at www.CuttingBall.com! Come explore the edge.