Who We Are
Email us! You can reach any staff member individually by emailing [first name]@cuttingball.com, or by department: info@cuttingball; boxoffice@cuttingball; literary@cuttingball; casting@cuttingball; production@cuttingball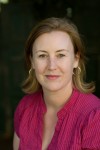 Paige Rogers (Acting Artistic Director) is the co-founder of the Cutting Ball Theater. She was last seen onstage in Eugenie Chan's plays Bone to Pick and Diadem. She has also appeared in Cutting Ball's productions of The Bald Soprano, My Head Was a Sledgehammer, As You Like It, The Vomit Talk of Ghosts, Macbeth, Accents in Alsace and The Taming of the Shrew, for which she was voted "Best Actress in San Francisco" by the SF Weekly's annual reader's poll. Rogers has been seen locally with Berkeley Opera, Lamplighters, Sonoma County Repertory Theater and on tour with California Shakespeare Theater. Nationally, she has performed at The Kennedy Center, McCarter Theater, Trinity Repertory Company and Oregon Shakespeare Festival. At Cutting Ball, her directing credits include Mud and Tontlawald, as well as pieces for The Hidden Classics Reading Series and Risk Is This…The Cutting Ball New Experimental Plays Festivals. She has a B.A. in English and Theater from Princeton University and attended drama school at Trinity Rep Conservatory.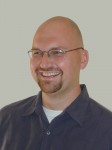 Rob Melrose (Founding Artistic Director) is the Artistic Director and co-founder of the Cutting Ball Theater and works nationally as a freelance director. He has directed at The Guthrie Theater (Happy Days, Pen, Julius Caesar – with the Acting Company); The Oregon Shakespeare Festival (Troilus and Cressida – in association with the Public Theater), Magic Theatre (An Accident, World Premiere); PlayMakers Rep (Happy Days); California Shakespeare Theater (Villains, Fools, and Lovers); Black Box Theatre (The Creature, World Premiere, BATCC Award for direction), as well as Actors' Collective; The Gamm Theatre; and Crowded Fire, among others. His directing credits at Cutting Ball include Strindberg Cycle: The Chamber Plays in Rep, Pelleas & Melisande, the Bay Area Premiere of Will Eno's Lady Grey (in ever lower light); The Tempest; The Bald Soprano; Victims of Duty; Bone to Pick and Diadem (World Premiere); Endgame; Krapp's Last Tape; The Taming of the Shrew; Macbeth; Hamletmachine; As You Like It; The Death of the Last Black Man in the Whole Entire World; Mayakovsky: A Tragedy; My Head Was a Sledgehammer; Roberto Zucco; The Vomit Talk of Ghosts (World Premiere); The Sandalwood Box; Pickling; Ajax for Instance; Helen of Troy (World Premiere); and Drowning Room (World Premiere). Translations include No Exit, Woyzeck, Ubu Roi, Pelléas and Mélisande, The Bald Soprano, The Chairs, Communiqué #10, and Ubu Roi. His translations of Woyzeck, Ubu Roi, and Pelléas & Melisande have been published by EXIT Press. He is a recipient of the NEA / TCG Career Development Program award for directors.  He has taught at Stanford University, UC Berkeley, USF, the University of Rhode Island and Marin Academy.  He has a B.A. in English and Theater from Princeton University and an M.F.A. in directing from the Yale School of Drama.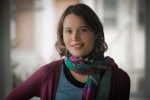 Déborah Blin (General Manager) joined Cutting Ball Theatre in January 2013. Originally from Paris, she studied at The Sorbonne and holds a Masters degree in Literature and Theatre Arts. Her passion for the Arts and live performance encouraged her to move to San Francisco and take part in the lively art scene of the city. Before moving to the Bay Area, Déborah worked in Brussels, Belgium as producer and tour coordinator for La Charge du Rhinocéros. In San Francisco, she has worked for Lorraine Hansberry Theatre as Box Office Manager, CounterPulse as development Assistant for and the SF International Arts Festival as tour coordinator.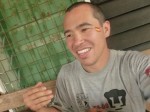 Andrew Saito (Resident Playwright)  has studied, worked and lived in Mexico, Guatemala, Peru and most recently on Papua New Guinea, where he was a Fulbright Scholar in Creative Writing.  Andrew holds an MFA from the Iowa Playwrights Workshop, where he received an Iowa Arts Fellowship, as well as a Stanley Award to conduct research for a play about the period Langston Hughes spent living in Mexico, a Kenneth J. Cmiel Human Rights grant to teach playwriting in Mayan communities Guatemala, and the Richard Maibaum Dramatic Writing Award for his script Dance of Pawns, about the internment of Japanese Peruvians in Texas during World War II.  He has collaborated with the Andean theatre company Kusiwasi, and the legendary Peruvian theatre collective Yuyachkani. He has received grants from Bay Area, the Zellerbach Family Foundation, and the Association of Performing Arts Presenters, and has developed work with the Bay Area Playwrights Festival, the Asian American Theatre Company, and Mixed Phoenix Theatre in New York.  Andrew has taught playwriting and other forms of creative writing at the University of Iowa, and with Kearny Street Workshop, WritersCorps, Peforming Arts Workshop, ArtCorps, and at Montalvo Arts Center, where he held a Teaching Artist Fellowship.  Additionally, Andrew is a Core Apprentice at the Playwrights Center of Minneapolis, and a member Playwrights Foundation's Resident Playwrights Initiative.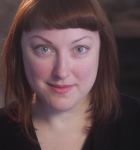 Alicia Coombes (Marketing & Community Outreach Manager) has made work as a dramaturg, director and writer before joining the staff at Cutting Ball Theater. Growing up in rural Oklahoma as an outsider with a flair for the dramatic, she wasn't exposed to very much art outside of rodeos and Halloween Hell Houses (still evident today in her affinity for clowns and immersive work). Luckily as a teenager she escaped back to the thriving Bay Area cultural scene. Most recently she was foolsFURY Theater's Company Manager from 2012 to 2014. Prior to that, she was Aurora Theatre Company's Literary Manager and Artistic Assistant for four seasons and served as resident dramaturg for the 2011-2012 Season. She graduated from San Francisco State University.
Michael Locher, Resident Set Designer
Ryan Durham, Website Manager & IT Consultant
Fellows
Rachel Mogan, Stage Management Fellow
Media Relations
Erica Lewis-Finein
Associate Artists
Adriana Baer, director
Raquel Barreto, designer
Heather Basarab, designer
Felicia Benefield, actor
Cliff Caruthers, designer
Eugenie Chan, playwright emeritus
Myers Clark, actor
Chad Deverman, actor
Annie Elias, director
Bennett Fischer, dramaturg
Rebecca Frank, actor
Paul Gerrior, actor
Ponder Goddard, actor
Maura Halloran, actor
Michael Locher, designer
Caitlyn Louchard, actor
Cat Lum, actor
Marilet Martinez, actor
Avery Monsen, actor
Rem Myers, Director
Ryan Oden, actor
Danielle O'Hare, actor
Annie Paladino, director & stage manager
Gwyneth Richards, actor
David Sinaiko, actor
Debra Singer, designer
David Westley Skillman, actor
Jocelyn Thompson, stage manager
Anjali Vashi, actor
York Kennedy, designer
Lynne Soffer, artistic associate & text coach
Wiley Naman Strasser, actor
Jason W. Wong, actor