Mount Misery
World Premiere
By Resident Playwright Andrew Saito
Directed by Rob Melrose
EXTENDED THROUGH JUNE 21
Running Time: 90 minutes, no intermission

Two prominent American figures. One parcel of land. All share a history that reaches across time from the genesis of the Civil War to the aftermath of the War on Terror.
On a plantation called "Mount Misery" in a small Maryland town, a teenage Frederick Douglass once fought his overseer and triumphed. This moment would permanently alter the course of Douglass' life, freeing him from fear and building a new sense of agency.Over 150 years later, former U.S. Secretary of Defense Donald Rumsfeld bought the mansion and property to use as a vacation home. Andrew Saito's new play, Mount Misery, juxtaposes Douglass and Rumsfeld's life works and philosophies. This satire examines the United States' inconsistent progress on issues of human rights and race by imagining the two men interacting across time.Mount Misery was commissioned by Cutting Ball and developed as part of the 2014 edition of RISK IS THIS… The Cutting Ball New Experimental Plays Festival. The world premiere production runs concurrently with the 2015 RISK IS THIS Festival in celebration Cutting Ball's new play development program from commissions to full productions!
Click on artist's headshots to view biography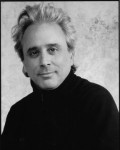 David Sinaiko
Donald Rumsfeld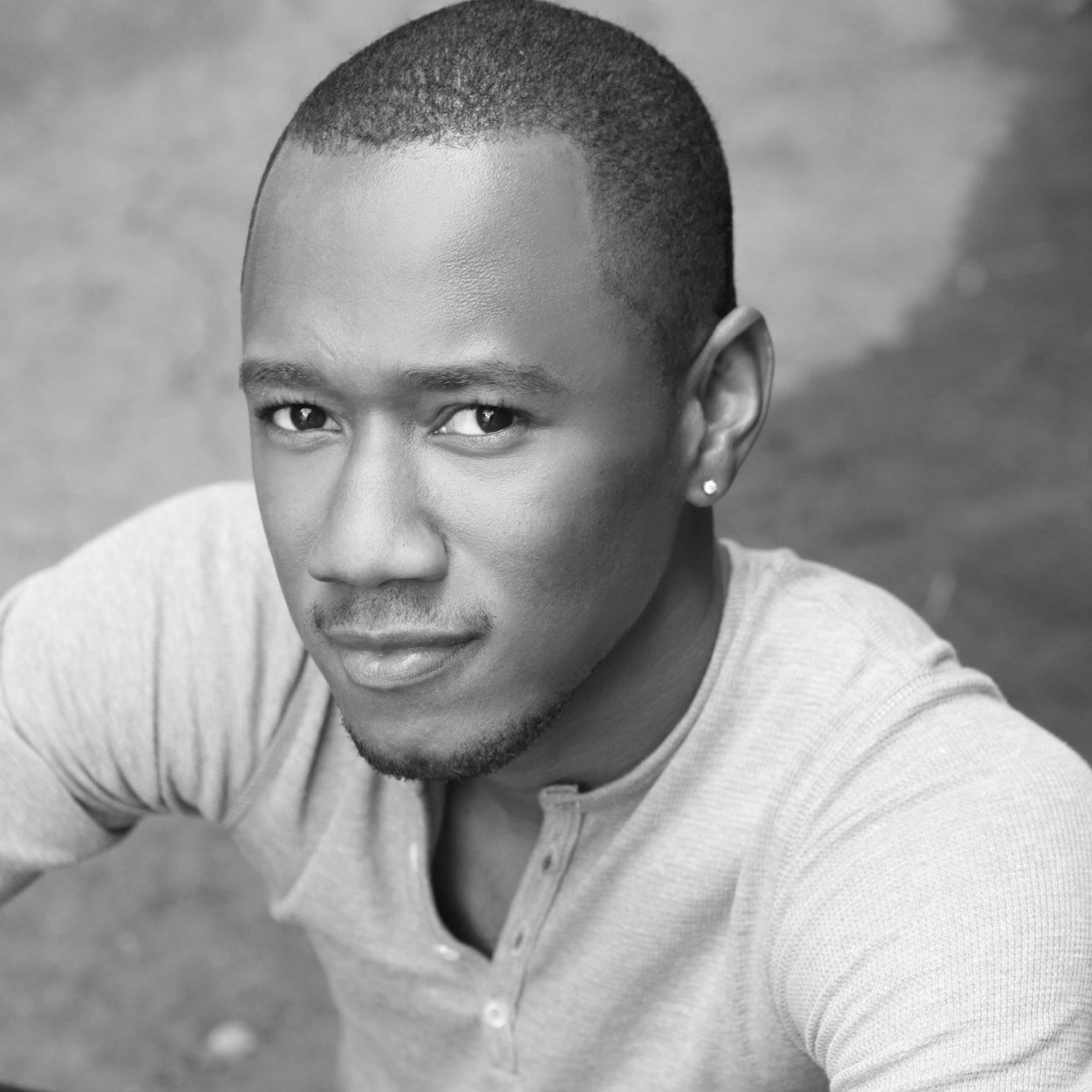 Giovanni Adams
Frederick Douglass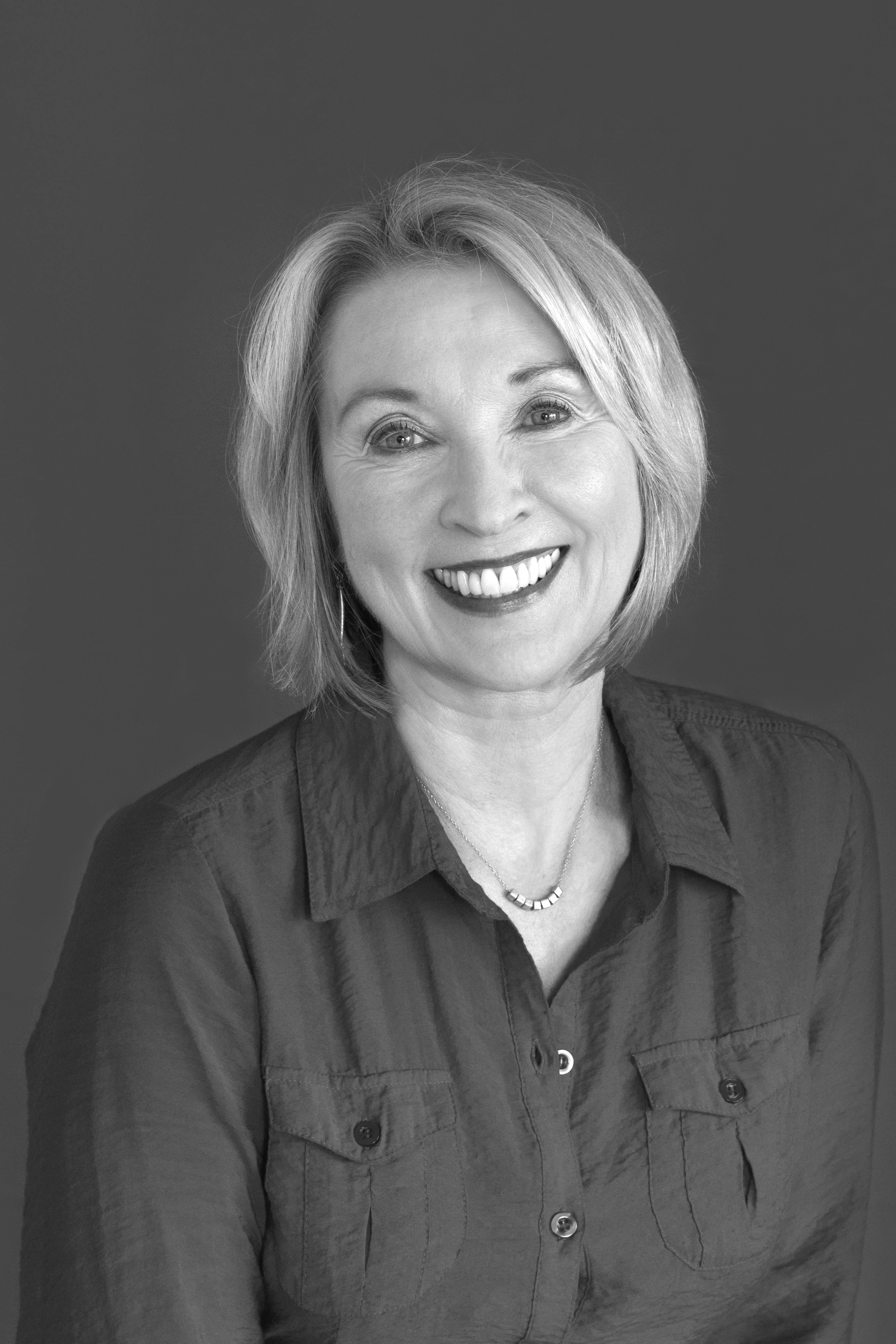 Lorri Holt
Joyce Rumsfeld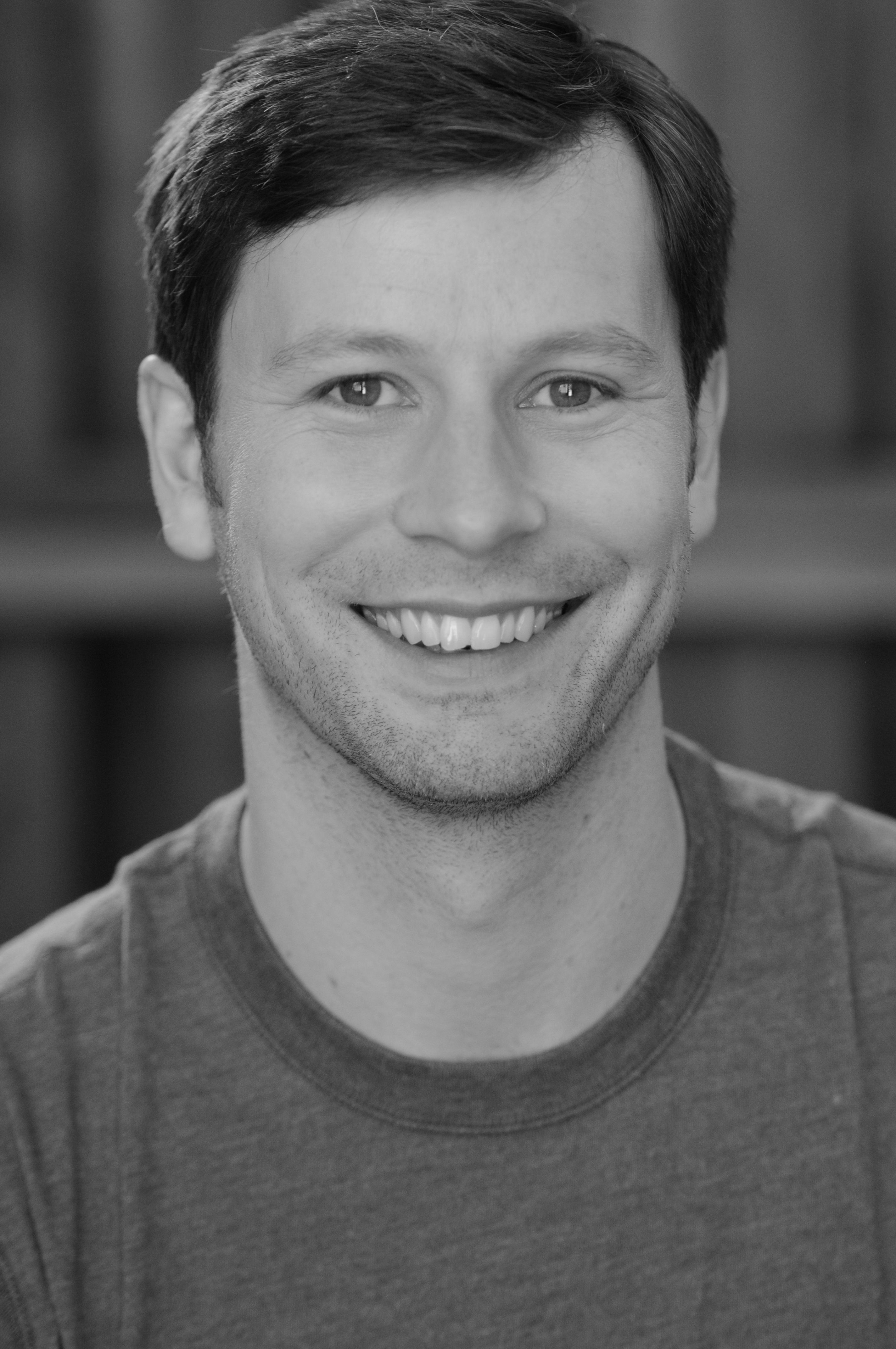 Geoffrey Nolan
Edward Covey
Reviews: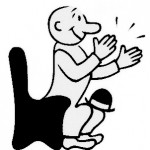 "Snark would be easy, as would playing to our comfortable notions of right and wrong. Saito's play, commissioned by and developed with Cutting Ball Artistic Director Rob Melrose…seldom takes an easy way out" – Robert Hurwitt, San Francisco Chronicle
"[Playwright Andrew] Saito is too imaginative to settle for a simple parody…in Saito's probing vision, every character has multiple personality layers, carefully developed by the actors and director Rob Melrose." – Jean Schiffman, SF Examiner
"Far from the usual glancing fictional encounter in which two historical figures compare notes and then go about their separate business, 'Mount Misery' embeds Douglass and Rumsfeld deep in each other's lives with tragicomic consequences, and history may never be the same again." – Sam Hurwitt, Marin Independent Journal
"[Mount Misery is] an unwieldy but ultimately humane examination of the failings that make cruelty and violence so much a part of American history, and a timely question about what's to be done about things still too terrible to forgive." – Adam Brinklow, Edge SF

"Andrew Saito's intriguing historical drama Mount Misery…smoothly blends the plot between two centuries…Director Melrose balances the overlying actions and time period effortlessly." – Richard Connema, Talkin' Broadway
" …funny, shocking, thought provoking, brilliant, entertaining, and altogether marvelous." – Charles Kruger, TheatreStorm
We are grateful to our Kickstarter backers for believing in this project:
Aaron Eaton, BootStrap Theater Foundation, Cade Peterson, Carina Salazar, Carol Gamble, Caroline Tsen, Carolyn Ingram, Catherine Porter, Chas Belov, Cherrie Moraga, Chia Hamilton, Clara Long, David Phillips, Elizabeth Spreen, Fabian Skibinski, François Luong, Gail Finney, Georgia Ann Hughes, Ian E. Stockdale, James Helman, Jason Wong, Jennifer Schwartz, Jessica Price, Jessica Spurling, Jody, Jon Chintanaroad, Joseph Schnaudt, Joyce Dattner, Julie Montanari, Katherine Thomas, Ken Yee, Kim Bender, Mary Anne Cook, Mary Foose, Mary Hardy, Michael Heller, Michelle Carter, Natalie Grand, Pamela Thornton, Patricia Frank, Peter Illes, Peter Nachtrieb, Randall Heath, Rebecca Martinez, Robert Messick, Samantha Behr, Shawn Aebi, Stacey Chess, Susan Tieh, Sylvia Richmond & Fei Tsen
…And to our Gala Opening Night Sponsor for providing delicious food:


Rob Melrose (Director) is the Artistic Director and co-founder of the Cutting Ball Theater and works nationally as a freelance director. He has directed at The Public Theater (Pericles, Prince of Tyre), The Guthrie Theater (Happy Days, Freud's Last Session, Pen, Julius Caesar – with the Acting Company); The Oregon Shakespeare Festival (Troilus and Cressida – in association with the Public Theater), Magic Theatre (An Accident, World Premiere); PlayMakers Rep (Happy Days); Black Box Theatre (The Creature, World Premiere, BATCC Award for direction), as well as Actors' Collective; The Gamm Theatre; Cal Shakes; and Crowded Fire, among others. His directing credits at Cutting Ball include Communiqué no 10, Strindberg Cycle: The Chamber Plays in Rep, Krispy Kritters in the Scarlett Night (World Premiere), Pelleas & Melisande, the Bay Area Premiere of Will Eno's Lady Grey (in ever lower light), The Tempest, The Bald Soprano, Victims of Duty, Bone to Pick & Diadem (World Premiere), Endgame; Krapp's Last Tape; The Taming of the Shrew; Macbeth; Hamletmachine, As You Like It, The Death of the Last Black Man in the Whole Entire World, Roberto Zucco, and My Head Was a Sledgehammer among others. He has taught at Stanford University, UC Berkeley, USF, the University of Rhode Island and Marin Academy. He has a B.A. in English and Theater from Princeton University and an M.F.A. in directing from the Yale School of Drama. www.robmelrose.com
Andrew Saito (Resident Playwright) has created more than 15 plays over the past 11 years, ranging from the intimate one-act she & he, to his 13-actor MFA thesis play Landless, to the multi-disciplinary Nuestra Señora de las Enfermedades. Awarded an Iowa Arts Fellowship, Andrew has taught playwriting and poetry to immigrant and underserved youth in San Francisco with WritersCorps and Performing Arts Workshop, in rural Mayan villages in Guatemala, and at Kearney Street Workshop's Intergenerational Writers Lab. Saito's work has been developed by the Bay Area Playwrights Festival, the Asian American Theatre Company, and Mixed Phoenix Theatre in New York, and presented at Intersection for the Arts, the Magic Theatre, Montalvo Arts Center, and other venues. Saito was a Resident Playwright at the Playwrights Foundation, and a Core Apprentice at the Playwrights Center of Minneapolis. He has been a finalist for New Dramatists' Princess Grace Playwriting Award and a Jerome Fellowship, and in 2012 was awarded Fulbright Fellowship. Cutting Ball produced the World Premiere of his play Krispy Kritters in the Scarlett Night in 2013.
Rem Myers (Dramaturg) is in his third season at Cutting Ball and is the company's associate producer and literary manager. You can see him in the Cutting Ball Theater as he (currently) produces the RISK IS THIS New Experimental Plays Festival, in which he is also directing a workshop of Chris Chen's Caught. He has previously dramaturged for Cutting Ball's Communiqué no? 10, Ubu Roi, and Sidewinders and has directed several Cutting Ball staged readings including Hamletmachine, A Murder of Crows, and The Oresteia. When he is not directing, producing, or dramaturging, he teaches at the Urban School of San Francisco.
Production Team:
Tazwell Caputo (Stage Manager)
Michael Locher (Set Designer)
Heidi Leigh Hanson (Costume Designer)
Heather Basarab (Lighting Designer)
Cliff Caruthers (Sound Designer)
Brittany White (Props Master)
Dave Maier (Fight Director)
Rashad Pridgen (Choreographer)
Historical Background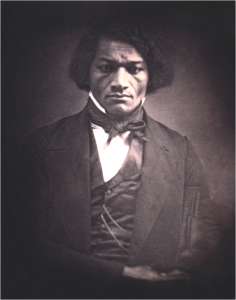 Frederick Douglass (1817-1895) was an abolitionist, orator, writer, and statesman. He began his life as a slave in Maryland (as Frederick Bailey) and at the age of 12, his master's wife would teach him the alphabet (which was illegal) until his master discovered this and forbade it. Understanding that "Knowledge is the pathway from slavery to freedom," Douglass continued to learn how to read and write in secret, and learned about the anti-slavery movement by reading a pamphlet on the subject by John Quincy Adams.
At the age of 16, Douglass was rented out to Edward Covey (who was 28) by his master for one year at the Mount Misery plantation. During this time, Covey beat Douglass constantly until one day Douglass fought back. The two men (plus Covey's cousin) fought for almost two hours until Douglas emerged victorious. After the event, Covey did not touch Douglass again and Douglass escaped shortly after to the North, where he would adopt the surname Douglass, to avoid detection.
Frederick Douglass settled in Massachusetts and worked as a laborer, but soon became a leading figure in the Massachusetts antislavery movement. In 1845, he published his first autobiography "The Narrative of the Life of Frederick Douglass: an American Slave," which became instantly popular. Now that the public knew he was an escaped slave, he left the country for Ireland and Great Britain for two years, where he gave lectures. He encountered far less racism in these countries but decided to return to America to help the abolitionist cause. Douglass raised enough money to buy his freedom, and returned to America in 1847 in Rochester, New York. For the rest of his life, he worked as an orator, writer, and abolitionist while continuing to travel and lecture.
"If there is no struggle, there is no progress. Those who profess to favor freedom, and yet depreciate agitation, are men who want crops without plowing up the ground. They want rain without thunder and lightning. They want the ocean without the awful roar of its many waters. This struggle may be a moral one; or it may be a physical one; or it may be both moral and physical; but it must be a struggle."
-Frederick Douglass
Edward Covey (1805-1875) was a poor farm renter in Talbot County, Maryland, notorious for his occupation of breaking the spirit of unruly slaves. He was unusually fit for his job: he was cruel, hypocritically religious, unyielding, and hyper-vigilant. "He had the faculty of making us feel that he was always present," wrote Frederick Douglass.
Almost all we know about Covey comes from Frederick Douglass' autobiographies.
"He [Mr. Auld, Frederick Douglass' master] resolved to put me out, as he said, to be broken; and, for this purpose, he let me for one year to a man named Edward Covey. Mr. Covey was a poor man, a farm-renter. He rented the place upon which he lived, as also the hands with which he tilled it. Mr. Covey had acquired a very high reputation for breaking young slaves, and this reputation was of immense value to him. It enabled him to get his farm tilled with much less expense to himself than he could have had it done without such a reputation. Some slaveholders thought it not much loss to allow Mr. Covey to have their slaves one year, for the sake of the training to which they were subjected, without any other compensation."
Narrative of the Life of Frederick Douglass. Frederick Douglass, 1845
"I shall never be able to narrate the mental experience through which it was my lot to pass during my stay at Covey's. I was completely wrecked, changed and bewildered; goaded almost to madness at one time, and at another reconciling myself to my wretched condition."
My Bondage and My Freedom. Frederick Douglass, 1855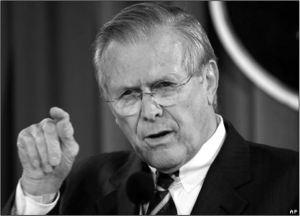 Donald Rumsfeld was the youngest and the oldest United Stated Secretary of Defense and during his second tenure, under Bush, he played a key role in the American Invasion of Afghanistan in 2001 and the military's program of torture and detention.
He has been described as tough, pragmatic, confident, but above all, ambitious. People have called him an "aggressive promoter of particular ambition," and a "bureaucratic black belt."
Rumsfeld was born in 1932, grew up in the Chicago suburb of Winnetka, and attended Princeton University. After graduation, he joined the navy as a pilot and later became the director of the Office of Economic Opportunity under Nixon. During the Watergate Scandal, he was the US ambassador to NATO (and was out of the country at the time) and when he returned he was appointed White House Chief of Staff by Ford and soon after became Ford's Secretary of Defense. After his short stint as Secretary of Defense, he joined the private sector as the CEO of a fortune 500 company and campaigned a brief (but failed) run for the presidency in 1988.
Rumsfeld is close friends with Dick Cheney (Cheney called Rumsfeld the model for his life) and it was Cheney himself who suggested to George W. Bush to bring on Rumsfeld as Secretary of Defense.
In 2006, Rumsfeld retired due to loss of popularity and controversy surrounded the Wars in Iraq and Afghanistan, notably due to the torture practices revolving around Abu Ghraib and Guantanamo Bay.
He has been described as being able to exude charm and arrogance at the same time. Richard Nixon once called him "a ruthless little bastard" and his political adversary, Henry Kissinger called him "a special Washington phenomenon: the skilled full-time politician-bureaucrat in whom ambition, ability, and substance fuse seamlessly."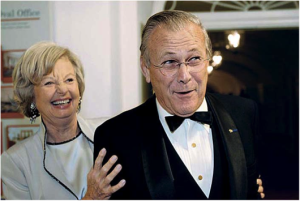 Joyce Pierson (born in Billings, Montana) attended New Trier High School in Winnetka, Illionis where she was described as petite, blonde, and popular. There, she met Donald Rumsfeld and the two began dating during their senior year. While Joyce attended University of Colorado and Donald attended Princeton, they continued correspondence and he would send her various newspaper clippings he believed she would find interesting (this practice still continues today). They married in 1954, shortly after their respective graduations.
Joyce never wanted any political position of her own, unlike her husband, though she did travel to Afghanistan for a conference on women's issues and has served on a number of educational foundations. In 1984, she established the Chicago Foundation for Education, a non-profit aimed at giving public elementary school teachers grants and training to teach values and ethics.
Joyce has also been described as "the velvet glove for Don. He's a little hard-edged; she's got a great touch with people. " (Ned Jannotta).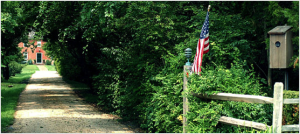 Mount Misery
Long after the Douglass/Covey confrontation, Mount Misery eventually became a bed and breakfast, and is currently a home for the Rumsfelds. As journalist Amy Goodman writes "It is ironic that this notorious plantation run by a practiced torturer would now be owned by Rumsfeld, himself accused as the man principally responsible for the U.S. military's program of torture and detention."
The town of St. Michaels, Maryland, where the plantation is located, has certainly undergone a transformation since Douglass' time. Then, he describes few comfortable dwellings and a population with a drinking habit. Now it is a resort town for several Washington elite, including Rumseld and also Dick Cheney.
"What the current state of Mount Misery (and its previous incarnation as a B-and-B) represents is an attitude toward history in which the meanings of past events, people, and places do not deserve our preservation, respect, or full understanding. It represents, in particular, an attitude toward American history in which legal property rights take precedence over the uncodified right of the people to their shared cultural past. "
-Ian Frederick Finseth
In Their Own Words – Dramaturgy by Rem Myers
From "The Torture Memos"

Seeing Ourselves in Mount Misery – director's note by Rob Melrose

Playwright's Notes by Andrew Saito
Pricing And Discounts
General Tickets: The Cutting Ball Theater operates on a dynamic pricing model. This means that like with airline tickets our prices are generally lower earlier in the run and when you buy your ticket in advance. Our least expensive tickets are available during previews (February 19-20) before the press has reviewed the production when you can find a ticket for $10-$15. Following our Opening Night on February 22 tickets range from $20-$50, with the least expensive tickets available on Thursday nights. Become our friend on Facebook https://www.facebook.com/CuttingBall or follow us on Twitter @Cuttingball to find last minute discounts to select performances.
Student Tickets (reserved): Reserved student tickets are available to all performances for just $15. Select your desired performance on our ticketing page and guarantee your seat at any performance. You will be asked to present your student ID at the box office.
Free Student Rush Tickets: Cutting Ball is offering free student rush tickets to all performances of Antigone. Arrive at the box office up to 30 minutes in advance of any performance to get on our rush list. Rush tickets will be distributed 5 minutes prior to the performance start time.
You can help us to provide these free student rush tickets by making a gift to Cutting Ball
Neighborhood "Pay-What-You-Can" Tickets
Pay What You Can" tickets are available to Tenderloin residents, as well as people who work and volunteer in the neighborhood for all performances (excluding February 21) as long as open seats remain available.
To Secure Neighborhood Tickets
Arrive at the EXIT on Taylor theater at 277 Taylor street at least 30 minutes prior to a performance
Approach the Box Office Manager and request a "Neighborhood Ticket" or a "pay-what-you-can" ticket.
Please do pay what you can for neighborhood tickets, but no one will be refused entry due to their ability to pay for the performance.
If the performance is sold out you will be asked to return at another time.
Expectations of All Audience Members
All audience members are expected to arrive at the theater on time in advance of the listed start time of a performance.
The Cutting Ball Theater may not honor tickets not claimed prior to 15 minutes in advance of the start time of a performance.
Audience members should expect to remain in the theater once they are seated until the play is over.
Audience members who must leave the theater in the middle of the performance may not be readmitted to the theater. Antigone will run 90 minutes with no intermission.
We hope that you enjoy Antigone!
The Cutting Ball Theater reserves the right to refuse service to anyone.