Pelleas & Melisande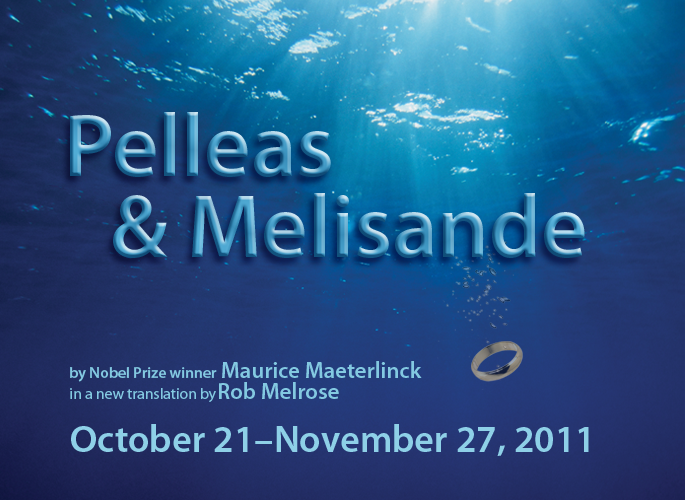 By Maurice Maeterlinck in a new translation by Rob Melrose Directed by Rob Melrose Original music by Cliff Caruthers Choreography by Laura Arrington October 21 – November 27, 2011 Press Opening, October 27 Gala Opening, October 28
Pelleas & Melisande has all the ingredients for a fairy tale: a princess in distress, a handsome prince, and a beautiful castle. Yet this seminal avant-garde play by French symbolist Maurice Maeterlinck, in a new translation by Cutting Ball Artistic Director Rob Melrose, reveals that it is easy to hide secrets in the shadows of the familiar. After Melisande's royal wedding, her growing feelings for her husband's brother Pelleas threaten to jeopardize her happily ever after. The story of their tragic love affair has inspired music from Claude Debussy's opera to orchestral works by Gabriel Faure, and Jean Sibelius. Director Rob Melrose's production will feature a musical score by composer Cliff Caruthers, choreography by Laura Arrington, and video installation by Wesley Cabral. Pelleas & Melisande runs approximately 1 hour 40 minutes, with no intermission. Click here to download the production program for Pelleas & Melisande

Derek Fischer (Golaud) is proud to be returning to Cutting Ball after appearing in last season's The Bald Soprano. He was most recently seen in The Insect Play as part of the Hidden Classics Reading Series. Derek has worked with numerous companies throughout the Bay Area including: Berkeley Rep, Cal Shakes, Pianofight, and the Bay One Acts Festival. Favorite productions include: Of Mice and Men, The White Plague, Who's Happy Now, The Bald Soprano, and The Pond. He feels fortunate to have found a home here in the Bay Area after moving down from Ashland, Oregon two years ago.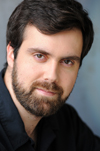 Bennett Fisher (Dramaturg & Doctor) previously dramaturged Cutting Ball's production of The Tempest, has directed and performed in several plays of the Hidden Classics Reading Series, and serves as Cutting Ball's Literary Manager. He has performed with the Adirondack Shakespeare Company, Marin Shakespeare Company, AtmosTheatre, the Pear Ave Theatre, Stanford Summer Theatre, Brava, NCTC, Off-Broadway West, and others. His original plays, Hermes, Exchange, Chronos, Query, Devil of a Time and the forthcoming Don't Be Evil (slated for full production in 2012) have been performed in San Francisco, New York, Chicago, and New London. Directing credits include Vaclav Havel's Audience for the San Francisco Theater Pub and the forthcoming world premiere of Susan Sobeloff's Merchants for No Nude Men Productions. He is an associate artist with AtmosTheatre and Threshold Theatre, a founding artistic director of the San Francisco Theater Pub and the Flying Island Theatre lab, in residence at the Palo Alto Art Center. More at bennettfisher.wordpress.com.

PaulGerrior (Arkel & Porter) is a Cutting Ball Associate Artist and has appeared in Krapp's Last Tape, Endgame, Robert Zucco, and As You Like It, as well as the workshop production of Trevor Allen's Chain Reactions for RISK IS THIS…The Cutting Ball New Experimental Plays Festival, Medea and The Magnetism of the Heart for the Hidden Classics Reading Series, and the Open Process workshop of Pelleas & Melisande. Other credits include Othello with Guerilla Shakes and Chain Reactions with C.A.F.E. His film credits include The Seagull Project and Saloon Song. Originally from Boston, Paul moved to the Bay Area more than forty years ago.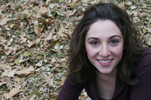 Caitlyn Louchard (Melisande) is proud to be a Cutting Ball Associate Artist. She was last seen in Rob Melrose's three-actor adaptation of The Tempest and The Bald Soprano (BATCC nomination.) Other credits include Pisanio in Cymbeline (San Francisco Shakespeare Festival,) Emily Dickinson in Tell It Slant (BootStrap Theater Foundation,) Catherine in A View From the Bridge (Actors Theatre,) and Isabella in Measure for Measure (Shady Shakespeare.) Next Spring she will appear in The Coast of Utopia Part One: Voyage, with The Shotgun Players. Caitlyn holds a BFA in theatre from NYU's Tisch School of the Arts / Altantic Theater Company Acting School.

Brittany Kilcoyne McGregor (Servant) is proud to be joining Cutting Ball Theater for the first time. Her recent stage credits include Ms. Fischer in A Picasso with Expressions Productions, Christina in Red Light Winter with Custom Made Theatre, and as Anima in The Afterlife of the Mind with Virago Theatre. She has had many films screened at local festivals and recently finished shooting a Paul Thomas Anderson film coming out in late 2012. Brittany graduated from San Francisco State University with BAs in Theatre and Humanities with an emphasis on French Literiture and Culture.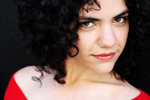 Carla Pauli (Servant) is thrilled to be making her Cutting Ball Theater debut with Pelleas & Melisande. Other recent credits include Farragut North and Fishing with Open Tab Productions, The Merry Wives of Windsor with Curtain Theatre and Electricidad with Pacifica Spindrift Players. She is currently working on her second lead role in a feature film, White Rabbit, with Boxcar Pictures. Carla has studied at various Bay Area schools including American Conservatory Theater Studio and singing with Izetta Fang. She has worked with other local companies including Woman's Will, Golden Thread Productions, Brava, NCTC's YouthAware, Magic Theatre among others. Carla is also a theatre arts educator with Spindrift School of Performing Arts, teaching and directing children's theater.

Gwyneth Richards (Genevieve/Old Servant) was most recently seen at Cutting Ball in Lady Grey and Other Plays (as Mrs. Smith in Intermission). Other Cutting Ball appearances include productions of The Taming of the Shrew, and staged readings of Trojan Barbie, Snakewoman, and the Open Process workshop of Pelleas & Melisande. Additional Bay Area performances include the role of Gaia in The Train Play, directed by Rob Melrose, the title roles in Ruth and the Sea and The Widow West for Wily West Productions, Ann in The Cocktail Hour, Emily Dickinson in The Belle of Amherst, Eleanor of Aquitaine in The Lion in Winter, the Countess in All's Well that Ends Well, Melanie Garth in Quartermaine's Terms (for which she received a BATTC award) and in her own one-woman show, Born Again through Shakespeare. In addition to performing, Gwyneth teaches her popular Acting Shakespeare classes a.k.a. "Shakespeare without Tears." Teaching credits include California Shakespeare Theatre, A.CT.'s MFA program, and the College of Marin.

Jessica Jade Rudholm (Servant) is very excited to be joining Cutting Ball for Pelleas & Melisande, having previously taken part in Cutting Ball's Hidden Classics reading series. She has most recently been seen in Twelfth Night with Atmos Theatre/Theatre in the Woods, where she is an associate artists. Jessica is company member of Custom Made Theatre and is a graduate of CSU Monterey Bay where she had the honor of working with Alexander Mikhailov and Benny Sato Ambush. Jessica also attended ACT's summer training congress where she studied with Michael Carroll among other members of the ACT staff. Her favorite roles include Lilith in CMTC's The Love Song of J Robert Oppenheimer and Lisonje in No Nude Men's production of Giant Bones.

Joshua Schell (Pelleas) is thrilled to return to Cutting Ball after appearing in Andrew Saito's Krispy Kritters in the Scarlett Night for RISK IS THIS…The Cutting Ball New Experimental Plays Festival. Local credits include Tarell Alvin McCraney's The Brother/Sister Plays, Part One: In The Red and Brown Water with Marin Theatre Company, Young Jean Lee's Songs of the Dragons Flying to Heaven with Crowded Fire & Asian American Theater Company, J.C. Lee's This World and After, Part Three: The Nature Line with Sleepwalkers, A Few Good Men with the Hapgood Theatre, Treefall with New Conservatory and Titus Andronicus (understudy company) with Cal Shakes. Los Angeles credits include A Sam Shepard Double Feature: Fool for Love & True West with The Casitas Group (of which he is a founding member), West presented by Hellion Pictures and a staged reading of Comedy of Errors featuring Tom Hanks, Kelsey Grammer and Alanis Morissette at the Geffen Playhouse. Independent film: Maker's Mark, Before the Cabin Burned Down and The Anniversary at Shallow Creek (2011 Newport Beach Film Festival). Joshua attended the Young Conservatory at ACT and holds a BFA in Acting from the University of Southern California.
Design & Production Team
Rob Melrose (Translator & Director) is the Artistic Director and co-founder of The Cutting Ball Theater where he has directed The Tempest, Lady Grey, The Bald Soprano, Victims of Duty, Bone to Pick & Diadem (world premiere), Endgame, Krapp's Last Tape, The Taming of the Shrew, Macbeth, As You Like It, The Death of the Last Black Man in the Whole Entire World, and Roberto Zucco among others. He has translated No Exit, Woyzeck, Pelleas and Melisande, The Bald Soprano, and Ubu Roi. He has directed at The Guthrie Theater: Happy Days, Pen; Magic Theatre: An Accident (world premiere); PlayMakers Rep: Happy Days; Black Box Theater: The Creature (world premiere – BATCC Award for direction); Actors' Collective: Hedda Gabler; Alias Stage: Creditors; Crowded Fire: The Train Play; C.A.F.E.: Chain Reactions; Perishable Theatre: All Spoken by a Shining Creature (world premiere). He has an M.F.A. in directing from the Yale School of Drama and a B.A. in English and Theater from Princeton University and is a recipient of the NEA / TCG Career Development Program award for directors. In 2010, he was the Public Theater's artist-in-residence at Stanford University, and directed a production of Troilus and Cressida. In 2012, he will be directing Troilus and Cressida at the Oregon Shakespeare Festival in Association with the Public Theater and the Acting Company's production of Julius Caesar at the Guthrie Theater.
Laura Arrington (Choreographer) is thrilled to rejoin Cutting Ball this season for Pelleas & Melisande and Tontlawald, having choreographed Bone to Pick & Diadem last season. She has been an artist in residence at Marin Headlands Center for the Arts, where she created Fox Den, and has been in residence at CounterPULSE, creating the work Hot Wings under the mentorship of Joe Goode. Her work has been seen at Z Space, Yerba Buena Center for the Arts, The Lab, CounterPULSE, ODC, The Garage, Cell Space, Mama Calizo's Voice Factory, Supperclub, and her own home. She has been curated into events by Rob Bailis, Eilish Cullen, Mary Alice Fry, Joe Goode, Philip Huang, Jesse Hewit, Keith Hennessy, Joe Landini, Isabel Lewis, Julie Phelps, and Jessica Robinson Love. She created and curated the performance event SQUART, a show that gathers artists to create spontaneous performance works. She has served as a guest artist in the University of San Francisco's Dance and Social Justice Department. She served as assistant director on Erika Chong Shuch's Love Everywhere. She has performed as a company member with New York's Christopher Williams, Ellis Wood, and Nina Winthrop. In the Bay she has performed as a guest artist with Axis Dance/David Dorfman and Keith Hennessy. She has a BFA in dance from The University of North Carolina at Greensboro. Visit lauraarringtondance.com for more.
Raquel Barreto (Costume Designer) has designed several productions for The Cutting Ball Theater, including Woyzeck, Macbeth, AvantGardARAMA, The Vomit Talk of Ghost, As You Like It, Roberto Zucco, and Drowning Room. In the Bay Area, she has designed for the California Shakespeare Festival (Romeo and Juliet, Pericles, Uncle Vanya, The Triumph of Love), The Magic, Campo Santo, San Francisco Lyric Opera, and Encore Theater, among others. She lives and works in Los Angeles, where some of her most recent credits include Broadsword at The Black Dahlia, La Victima with the Latino Theater Company, Treasure Island at the Lewis Family Playhouse, and Philoktetes at the Getty Villa Theater Lab. She holds an M.F.A from UC San Diego and a B.A. from UC Berkeley, and is on the design faculty at UCLA.
Wesley Cabral (Video & Projection Designer) is a video artist and projection designer based in San Francisco. Pelleas & Melisande is Wesley's first production with Cutting Ball. Other regional credits include, Happy Now? at Marin Theater Company, Iph— a co-production between African-American Shakespeare Company and Brava, The Laramie Project: Ten Years Later and The Lily's Revenge at The Magic, Exit, Pursued by a Bear with Crowded Fire, Current Nobody with Just Theater and super:anti:reluctant with Mugwumpin. He is a graduate of the Milwaukee Institute of Art and Design and holds a BFA in Drawing. Wesley recently finished editing an award-winning feature documentary, The Bellman Equation, which is screening at festivals around the country. www.goatvideo.com
Cliff Caruthers (Composer) has created soundscapes and music for more than 200 theatrical productions, including …and Jesus Moonwalks the Mississippi, The Tempest and Bone to Pick & Diadem for The Cutting Ball Theater (among many others), Caucasian Chalk Circle, The Homecoming, November and Brainpeople for A.C.T., Happy Days for Guthrie Theater, Crime and Punishment and TRAGEDY: a tragedy for Berkeley Repertory Theatre, 9 Circles for Marin Theatre Company, Bug, Dead Man's Cell Phone, and Reborning for SF Playhouse, On the Waterfront for San Jose Stage Company, The Creature for Black Box Theater, and Auctioning the Ainsleys, and Opus for TheatreWorks. He is also cocurator of the San Francisco Tape Music Festival and has performed his compositions at the Prague Quadrennial, 964 Natoma, Deep Wireless, Noise Pancakes, the San Francisco Electronic Music Festival, and the Society for Electroacoustic Music in the United States. Future projects include Race for A.C.T., Troilus and Cressida for Oregon Shakespeare Festival, and Julius Caesar at Guthrie Theater.
Bessie Delucchi (Associate Costume Designer) has had the pleasure to costume Tempest, Mud, Victims of Duty and The Bald Soprano for Cutting Ball. She has worked on various productions through out the Bay Area, including Scrooge (Shellie Nominated), The Odd Couple (Shellie Nominated), and Dr. Jekyll & Mr. Hyde at Lafayette Town Hall; Private Lives at Douglas Morrisson Theater; Avenue Q and Six Women with Brain Death at The Willows; and 42nd Street at the South Bay Musical Theatre. She began her costuming career at California Shakespeare Theatre as the assistant costume designer on Twelfth Night and Romeo and Juliet. Bessie received a BA in Communications from Syracuse University in New York and a Fashion Design degree from FIDM in San Francisco.
Simone Hamilton (Assistant Stage Manager) is delighted to be working on her first show with Cutting Ball. She is a recent graduate of San Jose State where she received a BA in Theater with a focus in Performance and Production, Design and Technology. Simone has worked with bay area companies including Dragon Theater, Sleepwalkers, and Brava! Theater where she spent the last working as professional apprentice.
York Kennedy (Lighting Designer) is making his Cutting Ball Theater debut with Pelleas & Melisande. His designs have been seen in theatres across America and in Europe including Arena Stage, The Old Globe, Berkeley Rep, Seattle Repertory, American Conservatory Theatre, Sacramento Opera, The Alley Theatre, Dallas Theatre Center, Yale Rep, Brooklyn Academy of Music, Goodspeed Musicals and the Denver Center. Awards for theatrical lighting include the Dramalogue, San Diego Drama Critics Circle, Back Stage West Garland, Arizoni Theatre Award and the Bay Area Theatre Critics Circle Award. In the dance world he has designed for Malashock Dance, Brian Webb and Tracey Rhodes. As an architectural lighting designer he has designed both nationally and internationally numerous themed environments, theme park, residential, retail, restaurant and museum projects including the Sony Metreon Sendak Playspace in San Francisco, Warner Bros. Movie World in Madrid, Le Centre de Loisirs in Morocco and The LEGO Racers 4D attraction in Germany, Denmark, England and the U.S.A. He is a graduate of the California Institute for the Arts and the Yale School of Drama.
Michael Locher (Set Designer)is a longtime Cutting Ball artistic associate and has collaborated with director Rob Melrose on numerous productions. Previous designs for the Cutting Ball include The Tempest, The Bald Soprano, Jesus Moonwalks the Mississippi, Victims of Duty, Bone to Pick, Macbeth, Roberto Zucco, and The Vomit Talk of Ghosts. Elsewhere, recent and upcoming credits include Happy Days (Guthrie, Playmakers Rep), Troilus & Cressida (Oregon Shakespeare Festival), Or, Goldfish, Mrs. Whitney, Jesus in India (Magic), Trouble in Mind (Yale Rep), The Taming of the Shrew (Great Lakes Theater Festival, Idaho Shakes) Seven Guitars, The Piano Lesson, Ain't Misbehavin' (Lorraine Hansberry Theater), Richard III, Venus (Yale School of Drama), La Finta Pazza (Yale Baroque Opera), The Train Play (Crowded Fire), and The Creature (Black Box). Off Broadway: Dramatis Personae, Sin, Crane Story. Broadway: Guys & Dolls (assistant designer). Michael is also a founding member of Hollywood-based Tilted Field Productions. Education: University of California, San Diego; Yale School of Drama.
Jason Nall (Production Manager) is in his first season as Production Manager with The Cutting Ball Theater. He is also the production manager for Crowded Fire Theater Company, overseeing shows such as Forever Never Comes, The Secretaries, and Songs of the Dragon, Flying to Heaven. He has served in the same capacity with Lamplighters Music Theatre (Pirates of Penzance, Iolanthe), Opera San Luis Obispo (One Quarter, One Love) and Boxcar Theatre (Clue). He is also an AEA stage manager, working for San Francisco Opera's Merola Opera program (La Cenerentola), The Magic Theatre (The Lily's Revenge), Berkeley Playhouse (Peter Pan), Kansas City Lyric Opera (The Barber of Seville), and Cybil Shepherd's one-woman show, Curvy Widow. Originally from Claremont, CA, he has a BA in Criminology from UC Irvine.
Annie Paladino (Assistant Director) is a stage manager, actor, producer, and director. She is an Associate Artist, where she has stage managed The Tempest, Krapp's Last Tape, and Bone to Pick & Diadem; Annie is co-directing (with Paige Rogers) Cutting Ball's winter production, Tontlawald. Other stage management credits include Satellites (Inkblot Ensemble) and (R)evolution X (FoolsFURY Ensemble) in the 2011 FURYFactory Festival. Annie's original solo performance, DREAMA, premiered at the 2010 SF Fringe Festival. Other recent performance credits include: Gigantic (FoolsFURY), SF Theater Pub, Cutting Ball's Hidden Classics Reading Series, Life as Art (Climate Theater); Happy Days, Uncle Vanya, and Anouilh's Eurydice (Wesleyan University). Annie received her B.A. in Theater and Psychology from Wesleyan University, graduating with High Honors in Theater.
Jocelyn A. Thompson (Stage Manager) is thrilled to be returning to Cutting Ball this fall with Pelleas and Melisande. She is originally from the East Coast and holds a B.F.A. in Theatre Education with a specialization in Theatre Technology from Howard University. Since moving to CA she has worked as the sound fellow and an outreach coordinator for Berkeley Repertory Theatre. Currently she is serving as the production manager for Brava Theater Center in San Francisco. Past stage productions include The Oldest Profession, …and Jesus Moonwalks the Mississippi, Oedipus Rex, #5 Angry Red Drum, Iph…, Two Gentlemen of Verona, and A Raisin in the Sun.
Click here to download the production program for Pelleas & Melisande
From the Artistic Director:
"Everything that needs to be said has already been said. But since no one was listening, everything must be said again." – André Gide
During his lifetime, Maurice Maeterlinck said many things and people did listen. He won the Nobel Prize for literature, was compared to Shakespeare after writing his first play, and influenced theater greats like Chekhov, Strindberg, Ibsen, Beckett and Stanislavski. He was one of the most respected writers of his time. But we, for the most part, have forgotten Maeterlinck and his legacy mainly comes from his influence on the music world, notably the pieces inspired by Pelleas and Melisande composed by Debussy, Fauré, Schoenberg, and Sibelius. Maeterlinck's dream-like symbolist theater gave way to realism and now with film and television, realism has declared total victory and the mystical world of Maeterlinck has faded into the mist.
At the same time, a visit back to Maeterlinck's world gives great rewards. There is something about his worldview that is truly unique. It is at once modern and medieval. It is the world we imagine when we come across the ruins of a castle. It is a world of kings and princesses. It is a fairy tale world for adults. The characters of his plays aren't historical, they are the characters of our dreams. Their concerns aren't political, they are of love, happiness and eternal truths. It is a world of essences that is concerned with the soul and what is eternal. In our busy modern lives, there is something very refreshing and eye-opening about spending some time in this world.
How to depict this world on stage has been a challenge to theater artists ever since Maeterlinck's plays were first written. The great Russian directors Stanislavski and Meyerhold struggled with the best style for Maeterlinck's writing throughout their careers. I have been dreaming about how to direct Pelleas & Melisande since I first read it twenty years ago. How do we open this world up to a contemporary audience? I've been influenced by the video installations of Bill Viola, the architecture of Tadao Ando, and the music of Steve Reich. I'm excited to have brought together a team of some of Cutting Ball's best designers and actors to grapple with how to make Maeterlinck's world manifest on stage. As a result, we've configured the theater in a way we never have before, using technology in ways that are new to us as well. What is exciting to me is that this one-hundred-eighteen-year-old play is still pushing us to imagine new ways of creating theater. That speaks to the power Maeterlinck's wonderful imagination.
I hope you enjoy entering his world with us!
Sincerely,

Maurice Maeterlinck
. Born in Belgium in 1862, Maurice Polydore Marie Bernard Maeterlinck was a leading figure in the Symbolist movement and winner of the 1911 Nobel Prize for Literature. Maeterlinck first came to prominence with his play
Princess Maleine
in 1889.
Pelleas and Melisande
followed a year later with the other symbolist dramas
Intruder
and
The Blind
. Maeterlinck's other writing include the plays
The Death of the Tintagiles
,
The Blue Bird
, and
Mary Magdalene
, the book of poetry
Twelve Songs
, as well as the essays
The Treasure of the Humble
,
Wisdom and Destiny
, and
The Life of the Bee
. Maeterlinck's work concerns itself with exploring the metaphysical forces that compel people to act. His writing had a profound influence on leading figures in modern theatrical history, most notably the Russian directors Constantin Stanislavski and Vsevolod Meyerhold.
Pelleas and Melisande
alone has inspired celebrated work by the composers Claude Debussy, Gabriel Faure, and Jean Sibelius. Maeterlinck died in 1949.
Click here to download the production program for Pelleas & Melisande
From the Dramaturg:
In his lifetime, Maurice Maeterlinck was widely acknowledged as a modern master. He won the Nobel Prize for Literature in 1911 after years of critical and commercial success as a playwright, poet, and essayist, but, one hundred years later, his name is largely unknown to American audiences. Nevertheless, Maeterlinck's footprints can be found throughout the artistic world. His writing had a major impact on J. M. Barrie's Peter Pan; Constantin Stanislavski's production of his 1908 play The Blue Bird can still be seen at the Moscow Art Theatre; and Pelléas and Mélisande inspired Claude Debussy's landmark opera (to say nothing of the work of composers Gabriel Faure, Arnold Schoenberg, and Jean Sibelius). He is, quite possibly, the most famous and influential writer you've never heard of.
It became clear early on in the course of my research that Maeterlinck's interests as a writer were very much in keeping with the Cutting Ball spirit of celebrating the often-unrecognized gems in classic literature while simultaneously exploring the new and the experimental. In Pelléas and Mélisande, Maeterlinck reaches back to French Medieval ideas of chivalry and courtly love, Pythagorean metaphysics, Belgian folklore, Arthurian legend, and Schopenhauer's philosophy, but he cultivates these seeds into something rich and revolutionary.
However, while Maeterlinck's Pelléas and Mélisande is singular, the conflicts at the core of the play are very familiar. We know each element of the story, both the childlike: the fairy tale kingdom; the delicate princess; the melancholy youth; the sage king; and the mature: the jealous husband; the unspoken passion; the stifling quality of an inactive life. What makes the play fascinating is that Maeterlinck keeps changing the landscape, merging these narratives and our associations until the product is somehow, paradoxically utterly recognizable and delightfully unfamiliar.
Maeterlinck and Symbolism
Maeterlinck is perhaps the most famous playwright of the Symbolist school, a literary movement that began in the mid 19th century with the poetry Charles Baudelaire, Paul Varlaine, and Stéphane Mallarmé. In 1886 – four years before the publication of Pelléas and Mélisande – poet and essayist Jean Moréas published Le Symbolisme, a manifesto that rejected the tenants of Naturalism and praised the qualities of the emerging style:
"The Idea, in its turn, should not be allowed to be seen deprived of the sumptuous lounge robes of extraneous analogies; because the essential character of symbolic art consists in never approaching the concentrated kernel of the Idea in itself."
– From Le Symbolisme by Jean Moréas
The Symbolist perspective is comparable to the analogy of the cave from Plato's Republic. According to Plato, men are like prisoners chained to the wall of a cave with light shining behind them. They can perceive the shadows of the cave, and misinterpret it as the totality of life, but what is truly essential cannot be seen. So too, Symbolist philosophy and art are marked by a focus on the metaphysical, with particular interest paid to the ideas of fate and pre-destination. The mundane, natural world is just the outer layer, and the individual must strive to look beyond those signifiers to hidden meaning.
Maeterlinck helped shaped the Symbolist aesthetic through his theory of "Symbolist Drama" – a term he coined several years after the publication of Pelléas and Mélisande, but which can be readily applied to the play. Rather than focusing on conventional dramatic action, it seeks to examine quieter, subtler, but perhaps more significant moments when the soul seems attuned to something greater. Maeterlinck elaborates on this idea in his essay The Treasure of the Humble:
"It is not in the actions but in the words that are found the beauty and greatness of tragedies that are truly beautiful and great; and this not solely in the words that accompany and explain the action, for there must perforce be another dialogue besides the one which is superficially necessary. And indeed the only words that count in the play are those that at first seemed useless, for it is therein that the essence lies. Side by side with the necessary dialogue will you almost always find another dialogue that seems superfluous; but examine it carefully, and it will be borne home to you that this is the only one that the soul can listen to profoundly, for here alone is it the soul that is being addressed."
In Pelléas and Mélisande, the attention paid to this seemingly benign but laden language gives the play a certain stillness that amplifies the slightest action. A glistening object, an acrid smell, a sudden silence, and a moment of touch all carry tremendous significance that would be lost in a more frenetic tragedy. More than half a century before Absurdists like Samuel Beckett internalized this same stripping away of superfluous noise to get at the simple core of human existence, Maeterlinck does away with the hyperbolic to preserve the fundamental.
Modernizing Maeterlinck
Replete with water onstage, video installation, dance-inspired movement incorporated into the action, newly composed musique concrète (music that uses found sounds or sounds that may not necessarily be classified as "musical"), our production of Pelléas and Mélisande looks very different from its premiere over a century age. In an early rehearsal, Rob commented that if Debussy had the technology to make musique concrète , his work might have sounded very different. In a similar vein, if Maeterlinck had video projections or electronic speakers, if he had read Beckett or seen modern dance, he likely would have continued to explore the fringes of dramatic possibility. Rob Melrose's staging and Laura Arrington's choreography, where the portrayal of an action is sometimes dictated by its figurative importance instead of being represented realistically, are wonderfully effective in making Maeterlinck's theatrical philosophy visceral onstage. Cliff's music, Michael Locher's set, York Kennedy's lighting, Wesley Cabral's video, and Raquel Barreto's costumes allow us to inhabit a world that is both magical and modern. While it is imperative that any production stay true to the soul of the piece, perhaps the best way to honor a revolutionary writer is with revolutionary staging. One hundred years after Maeterlinck won the Nobel Prize for his contribution as a literary pioneer, I like to think that the elements of this production – the direction, the choreography, the music, the design, and our performances – both look back with reverence and push forward with boldness. I hope you think so too.
-Bennett Fisher
Costume Designs by Raquel Barreto:
Scenic Designs by Michael Locher:
Projection Design by Wesley Cabral: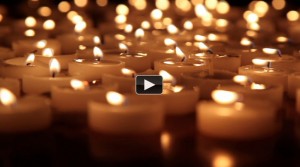 SPECIAL EVENTS FOR PELLEAS & MELISANDE
Thursday, November 10
6PM "deliciously brainy" happy hour with dramaturg Bennett Fisher, at 50 Mason Social House, followed by a 7:30PM performance.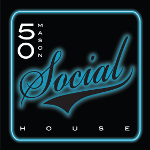 "Deliciously Brainy" Happy Hour specials at 50 Mason include: $1 off all drafts 25% off all bottles of wine $5 glass house red wine $5 glass house white wine All cocktails $4 $8 beer/shot combo (Underburg Bitters shot & Kirin Ichiban)
Friday, November 11
Drink specials at

Showdown

near the theater. Raise a glass with the cast of Pelleas & Melisande after the show.
Saturday, November 12
1PM "Maeterlinck and Symbolism" a conversation with Cutting Ball designers Michael Locher and Wesley Cabral.
Sunday, November 13
Join the artists for a talkback after the show.
Thursday, November 17
6PM "deliciously brainy" happy hour with dramaturg Bennett Fisher, at 50 Mason Social House, followed by a 7:30PM performance.
Friday, November 18
Drink specials at a bar near the theater. Raise a glass with the cast of Pelleas & Melisande after the show.
Saturday, November 19
1PM pre-matinee lecture "Music Inspired by Pelleas & Melisande" with composer Cliff Caruthers and Parker E. Monroe of New Century Chamber Orchestra.
Sunday, November 20
Join the artists for a talkback after the show.
Thursday, November 24
No performance on Thanksgiving Day.
Friday, November 25
Drink specials at a bar near the theater. Raise a glass with the cast of Pelleas & Melisande after the show.
Sunday, November 27
Join the artists for a talkback after the final performance.
PAST EVENTS
Thursday, October 27: Press Opening Night
6PM "deliciously brainy" happy hour with dramaturg Bennett Fisher, at 50 Mason Social House. 8PM performance.
Friday, October 28: Gala Opening Night
8PM performance, followed by a royal cocktail celebration.
Sunday, October 30: A pre-matinee conversation with Georges Lavaudant
This Sunday: Special Event with renowned French director George Lavaudant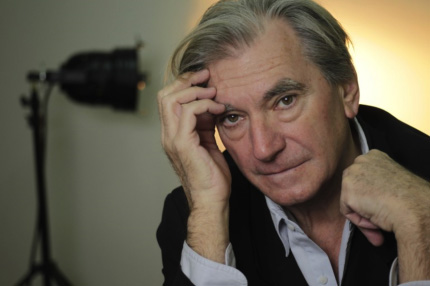 Georges Lavaudant 3PM, Sunday, October 30, 2011 The Cutting Ball Theater 277 Taylor Street (at Ellis), San Francisco World-renowned French director Georges Lavaudant will screen several of his celebrated works for the stage. Cutting Ball Theater Artist Director Rob Melrose and Ivan Bertoux, Deputy Cultural Attaché, Consulate General of France in San Francisco will lead a discussion with Lavaudant about his life's work, his upcoming production of Thorton Wilder's American Classic Our Town at Stanford University (November 9-12), and directing theatre in translation. This discussion is free and open to the public, and will be translated into English. Participants are invited to join a reception following the talk, and to stay for the 5PM performance of Pelleas & Melisande. Born in 1947, Georges Lavaudant is a writer and a stage director. He has been successively co-director of the Centre Dramatique National des Alpes (CDNA) between 1975 and 1981, director of La Maison de la Culture de Grenoble (1981-1986), co-director (with Roger Planchon) of the Théâtre National Populaire (Lyon, 1986-1996) and director of the Odéon-Théâtre de l'Europe (Paris, 1996-2007).
Among Lavaudant's many productions for theatre or opera, in several different countries, one could mention : Lorenzaccio, by Alfred de Musset (Théâtre du Rio, Grenoble, 1973); Le Roi Lear, by William Shakespeare (Théâtre du Rio, Grenoble, 1975); Louve Basse, Louve Basse, by Denis Roche (Festival d'Avignon, 1976); Palazzo Mentale, by Pierre Bourgeade (CDNA, 1976); Maître Puntila et son valet Matti, by Bertold Brecht (CDNA, 1978); La rose et la hache, an adapatation of Shakespeare's Richard III, (CDNA, 1979); Les Géants de la Montagne, by Pirandello (CDNA, 1981), Romeo et Juliette, by Charles Gounod (Opéra de Paris, 1982); Le Balcon, by Jean Genet (Comédie-Française, 1985), Baal and Dans la jungle des villes, by Brecht (TNP, Villeurbanne, 1987); Platanov, by Tchekhov (TNP, Villeurbanne, 1990); Pandora, by Jean-Christophe Bailly (TNP, Villeurbanne, 1992); Hamlet, by Shakespeare (Comédie-Française, 1994); L'Orestie, by Eschylus (Odéon, 1999); Un fil à la patte, by Georges Feydeau (Odéon, 2001); Coriolan, by Shakespeare (Théâtre National de Catalogne à Barcelone, 2002); Attila, by Verdi (Opéra de Vérone, 2008); La nuit de l'iguane, by Tennessee Williams (MC93, Bobigny, 2009). In a near future, Lavaudant will stage a production on Le Clezio's work (Paris, December 2011) and La mort de Danton, by Büchner (MC93 Bobigny) in March 2012.
Thursday, November 3 6PM "deliciously brainy" happy hour with dramaturg Bennett Fisher, at 50 Mason Social House, followed by a 7:30PM performance. Friday, November 4 Drink specials at a bar near the theater. Raise a glass with the cast of Pelleas & Melisande after the show. Saturday, November 5 1PM pre-matinee lecture "Music Inspired by Pelleas & Melisande" with composer Cliff Caruthers and Parker E. Monroe of New Century Chamber Orchestra. Sunday, November 6 Join the artists for a talkback after the show.
Download the press release for Pelleas & Melisande here.
Golaud (Derek Fischer) pulls Melisande (Caitlyn Louchard) by her extraordinarily long hair in Cutting Ball Theater's Pelleas & Melisande Photo by Annie Paladino
Melisande (Caitlyn Louchard) lets her long hair fall out of the tower down to Pelleas (Joshua Schell) in Cutting Ball Theater's Pelleas & Melisande Photo by Annie Paladino
Pelleas (Joshua Schell) and Melisande (Caitlyn Louchard) enter a mysterious cave to search for her missing ring in Cutting Ball Theater's Pelleas & Melisande Photo by Annie Paladino
Melisande (Caitlyn Louchard) and Pelleas (Joshua Schell) watch as her ring disappears into the depths of the spring in Cutting Ball Theater's Pelleas & Melisande Photo by Rob Melrose
Melisande (Caitlyn Louchard) and Pelleas (Joshua Schell) watch as her doves fly out of the castle's tower in Cutting Ball Theater's Pelleas & Melisande Photo by Annie Paladino
Melisande (Caitlyn Louchard) and Pelleas (Joshua Schell) reach for each other as he climbs up to her window in the castle's tower in Cutting Ball Theater's Pelleas & Melisande Photo by Annie Paladino
Golaud (l. Derek Fischer) and Pelleas (r. Joshua Schell) climb down into the poisonous caverns beneath the castle in Cutting Ball Theater's Pelleas & Melisande Photo by Annie Paladino