The Chairs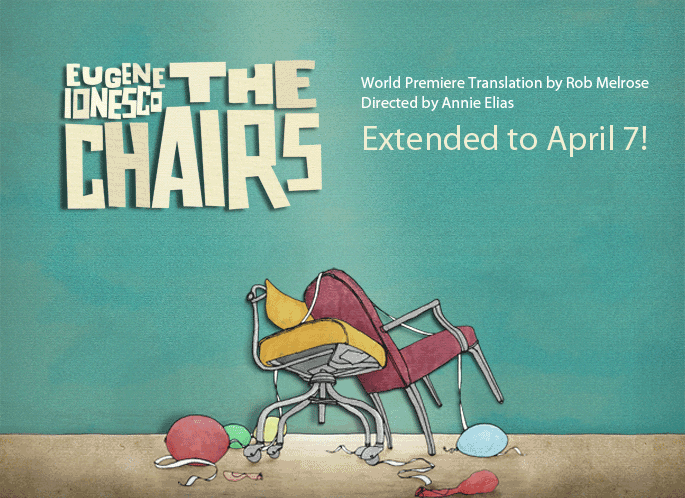 By Eugène Ionesco
In a new translation by Rob Melrose
Directed by Annie Elias
March 1 – 31, 2013
This tragic farce, in the tradition of Cutting Ball's hit productions of Ionesco's The Bald Soprano (2010) and Victims of Duty (2008), is as comedic as it is heartbreaking. The Chairs follows an elderly couple who pass their time in an abandoned seaside building playing private games and telling each other half-remembered stories. Adrift in a world of their own, the Old Man resolves to convey his wisdom to a lifetime of friends, but while the Old Woman frantically sets out chairs, all of their invited guests appear to be imaginary. An eccentric meditation on the human condition, The Chairs humorously blurs the line between fantasy and hallucination, as the couple's game becomes their reality.Directed by Annie Elias (Tenderloin), Melrose's new translation offers a fresh take on this absurdist masterpiece.
Running Time: 90 minutes.
Artists:
David Sinaiko (Old Man)
is a Cutting Ball Associate Artist appearing in more than a dozen of their productions including:
Strindberg Cycle: The Chamber Plays in Rep, Tenderloin, Lady Grey & other plays, The Tempest, …and Jesus Moonwalks the Mississippi, The Bald Soprano, Endgame, The Taming of the Shrew,
and
As You Like It
. A founding member of Chicago's New Crime Productions where credits include:
Heart of a Dog, The Balcony, Fear & Loathing in Las Vegas
, and
Accidental Death of an Anarchist.
Other credits: Goodman Theatre, Actor's Gang, Golden Thread, Crowded Fire, SF Playhouse. Film and television includes
The Grifters, Bob Roberts, Carnosau
r and
The Untouchables
. He's an alumnus of NYU's ETW and Stella Adler Conservatory.
Tamar Cohn(Old Woman)
was last seen at Cutting Ball in the RISK IS THIS Festival's staged reading of
Trojan Barbie
. Tamar returns to work on the language, images, and poetic truth of
The Chairs
. She was in
The Oldest Profession
at Brava, CenterREP's
Witness for the Prosecution
(BATCC nomination),
2 x Malamud
for A Traveling Jewish Theatre,
Incorruptible
at California Conservatory Theatre, and most recently
100 Saints You Should Know
with Theatre Rhinoceros. She has had roles in innovative new plays at AlterTheater Ensemble, and has performed with the Playwrights' Foundation's One-Minute Play Festival, 6th St. Playhouse, Pacific Alliance Stage Co., Woman's Will, and others.
Derek Fischer (The Orator)
is proud to be an Associate Artist here at Cutting Ball and has appeared in
Pelleas and Melisande, The Bald Soprano
, and many staged readings, he was most recently seen in
The Insect Play
as part of the RISK IS THIS Festival. Derek has worked with numerous companies throughout the bay area including: Berkeley Rep, Cal Shakes, Pianofight, Sleepwalkers Theatre, and Town Hall. Favorite productions include:
Of Mice and Men, The White Plague, Who's Happy Now, The Bald Soprano
, and
The Pond.
He feels fortunate to have found a home here in the bay area after having moved down from Ashland, Oregon three years ago.
Annie Elias (Director)
created and directed
Tenderloin
for Cutting Ball in 2012. She brings a background in physical theater and improvisation– including performing with Chicago's celebrated commedia-based company "New Crime Productions"–to her direction of
The Chairs
. She has received numerous grants, including an Ensemble Studio Theatre/Alfred P. Sloan Foundation Science and Technology Project grant for her dance/theater adaptation of Alan Lightman's Einstein's Dreams, and support from the Magic Theatre for her play
Entranced
. She holds a B.A. from Mills College and studied dramaturgy at the A.R.T. Institute at Harvard University. She chairs the Performing Arts Department at Marin Academy.
Designers and Production:
Michael Locher (Set Designer)
, a longtime Cutting Ball artistic associate, has collaborated with director Rob Melrose on numerous productions. Previous designs for the Cutting Ball include
StrindbergCycle: The Chamber Plays in Rep, The Tempest, Pelleas and Melisande, Jesus Moonwalks the Mississippi, and The Vomit Talk of Ghosts
. Elsewhere, recent credits include
Spunk
(Cal Shakes),
Troilus and Cressida
(Oregon Shakespeare Festival),
The Taming of the Shrew
(Great Lakes Theater), Off Broadway: D
ramatis Personae, Sin, Crane Story
. Broadway:
Guys & Dolls
(assistant designer). Michael is also a founding member of Hollywood-based Tilted Field Productions. Education: University of California, San Diego; Yale School of Drama.
Heather Basarab (Lighting Designer)
is a Cutting Ball Associate Artist; recent CB productions include
The Tempest, Bone to Pick and Diadem, …and Jesus Moonwalks the Mississippi, Mud, The Taming of the Shrew, Victims of Duty, Endgame,
and
The Maid
s. Other recent projects include
Dogsbody
, with Erik Ehn's national Soulography Project,
Salomania
with Aurora Theatre;
Light Essays
with Im'ij're Dance;
God's Plot
and
Truffaldino Says No
with Shotgun Players; AXIS Dance Co.'s
Full of Words
(Marc Brew),
ODD
(Shinichi Iova-Koga), and
Light Shelter
(David Dorfman);
Birdhouse Factory
with Cirque Mechanique;
Wonderboy and Drowsy
(Isadora Duncan Award) with the Joe Goode Performance Group.
Sarah Roland (Costume Designer) is a Bay Area artist and costumer. In 2012 she designed costumes for Ben Fisher's The Bird Trap as well as A Game by Chris Chen, both featured in The Bay One Acts festival. She also worked on Maura Halloran's Pussy for DivaFest. Sarah is a founding member of 2by4 Theatre, a new collective fueled by the principles of cross-disciplinary collaboration. She has also presented costume renderings and research for Ubu Roi, Insect Play, Sidewinders, and Gizmo, for Cutting Ball's RISK IS THIS Festival. The Chairs is her first full production with The Cutting Ball Theater.
Jocelyn A. Thompson (Stage Manager) is a Cutting Ball Associate Artist is thrilled to be serving as Cutting Ball' 2012-2013 production stage manager. Originally from the East Coast, Jocelyn holds a B.F.A. in Theatre Education with a specialization in Theatre Technology from Howard University. Currently she is coordinating the San Francisco Running Crew Program at Brava! for Women in the Arts. Previous productions include Strindberg Cycle: The Chamber Plays in Rep, Tenderloin, Pelleas and Melisande, …And Jesus Moonwalks the Mississippi (Cutting Ball) The Oldest Profession, Iph…, (Brava! for Women in the Arts), King Lear, Two Gentlemen of Verona(Richmond Shakespeare Festival), and Jesus in India (The Magic).
Theodore J.H. Hulsker (Sound Designer), is happy to join the great folks at Cutting Ball theater in this production of The Chairs. Recent work includes Shotgun Player's productions of Assassins and Woyzeck. He was the 2012 recipient of the Landisman Fellowship awarded to an emerging designer. He would like to thank his family and Heather Basarab, his teacher.
Rem Myers (Assistant Director) is thrilled to be working on Ionesco's The Chairs. In the previous year, Rem was the assistant director for Invasion! at Crowded Fire Theater and the directing intern for Strindberg Cycle: The Chamber Plays in Rep at Cutting Ball. Rem recently graduated from Hamilton College (Clinton, NY) and previous collegiate directing credits include Poor Folk's Pleasure by Len Jenkin, The Problem by A.R. Gurney Jr., Wet by Liz Duffy Adams (assistant director), and Striptease by S?awomir Mro?ek. He will be the assistant director for Cutting Ball's next show, Krispy Kritters in the Scarlet Night.
Rob Melrose (Artistic Director and Translator) is the Artistic Director and co-founder of the Cutting Ball Theater and works nationally as a freelance director. He has directed at The Guthrie Theater (Happy Days, Pen, Julius Caesar – with the Acting Company); The Oregon Shakespeare Festival (Troilus and Cressida – in association with the Public Theater), Magic Theatre (An Accident, World Premiere); PlayMakers Rep (Happy Days); California Shakespeare Theater (Villains, Fools, and Lovers); Black Box Theatre (The Creature, World Premiere, BATCC Award for direction), as well as Actors' Collective; The Gamm Theatre; and Crowded Fire, among others. His directing credits at Cutting Ball include Strindberg Cycle: The Chamber Plays in Rep, Pelleas & Melisande, the Bay Area Premiere of Will Eno's Lady Grey (in ever lower light); The Tempest; The Bald Soprano; Victims of Duty; Bone to Pick and Diadem (World Premiere); Endgame; Krapp's Last Tape; The Taming of the Shrew; Macbeth; Hamletmachine; As You Like It; The Death of the Last Black Man in the Whole Entire World; Mayakovsky: A Tragedy; My Head Was a Sledgehammer; Roberto Zucco; The Vomit Talk of Ghosts (World Premiere); The Sandalwood Box; Pickling; Ajax for Instance; Helen of Troy (World Premiere); and Drowning Room (World Premiere). Translations include No Exit, Woyzeck, Ubu Roi, Pelléas and Mélisande, The Bald Soprano, The Chairs, Communiqué #10, and Ubu Roi. His translations of Woyzeck, Ubu Roi, and Pelléas & Melisande have been published by EXIT Press. He is a recipient of the NEA / TCG Career Development Program award for directors. He has taught at Stanford University, UC Berkeley, USF, the University of Rhode Island and Marin Academy. He has a B.A. in English and Theater from Princeton University and an M.F.A. in directing from the Yale School of Drama.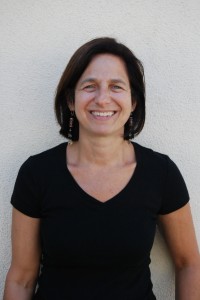 The Chairs
is a "Tragic Farce" written by Eugène Ionesco and newly translated by Rob Melrose. In our production we pay homage to Ionesco's declared sources of his aesthetic–Chaplin, The Marx Brothers, Buster Keaton, Laurel and Hardy, and cartoons. At the same time, the text of
The Chairs
conveys a pathos and humanity beneath the surface antics, like the best of silent film performances. It is indeed equal parts tragedy and farce.While Ionesco's play is "absurdist," he writes movingly from the point of view of the elderly. My own parents, 60 years married, seem nearly identical to this couple, finishing each other's sentences, recollecting only through tandem effort, supplying the pride, genuine interest, and encouragement that long-dead parents once gave, and laughing at jokes told for the hundredth time.
The Chairs
not only celebrates the imagination, the imagination is all there is. With their friends and parents gone, their bodies collapsing, disassociated from the world outside, surrounded by water, and their memories waning, the old couple's isolation is complete. Their imaginative play becomes the old couple's means to regain relevance and vitality. Like Jean-Dominique Bauby , the author of "The Diving Bell and the Butterfly" who was paralyzed by a stroke, wrote "there are two things other than my left eye that aren't paralyzed–my imagination and my memory" through which "you can wander off in space or in time, set out for Tierra del Fuego or for King Midas' court….I can imagine anything, anybody, anywhere." Ionesco's faith in the power of the imagination is perhaps best understood in his own words: I personally would like to bring a tortoise on to the stage, turn it into a race horse, then into a hat, a song, a dragoon, and a fountain of water. One can dare anything in the theatre, and it is the place where one dares the least. I want no other limits than the technical limits of stage machinery. People will say that my plays are music-hall turns or circus acts. So much the better – let's include the circus in the theatre! Let the playwright be accused of being arbitrary. Yes, the theatre is the place where one can be arbitrary. As a matter of fact, it is not arbitrary. The imagination is not arbitrary, it is revealing. …I have decided not to recognize any laws except those of my imagination, and since the imagination obeys its own laws, this is further proof that in the last resort it is not arbitrary.* –Annie Elias, Director *"Eugène Ionesco ouvre le feu," World Theatre, Paris, vol. VIII, no. 3, Autumn 1959. Quote courtesy of Nakissa Etemad.
Reviews
"Cutting Ball Theater's current staging of mid-20th-century French playwright Eugene Ionesco's "The Chairs" is probably one of the best theater of the absurd productions to be seen locally — ever." – Jean Schiffman, SF Examiner
"Director Annie Elias (of the critically acclaimed Tenderloin) triumphs again with complex characters…The Chairs is a savory stew of wit, flawless execution and a fine example of why theater will always matter." – Rhonda Shrader, Dog Mom's Dish
Nicole Gluckstern of the San Francisco Bay Guardian calls Tamar Cohn and David Sinaiko's performances "magnificently played" and says, "Director Annie Elias manages to coax both gravitas and decorum out of this little-produced, yet influential absurdist relic, imbuing her protagonists with a depth of character that belies their farcical circumstances."
"This is theatrical magic of a high order, and provides no end of delight…a tour de force of physical acting that leaves the audience breathless with laughter…Artistic director Rob Melrose's new translation is a revelation of clarity…Annie Elias' expert direction engages fully for the entire 90 minutes, and in no doubt whatsoever that we are watching a masterpiece." – Charles Kruger, Theater Storm
"Cutting Ball's most recent effort, Eugene Ionesco's The Chairs, offered in a new English translation by artistic director Rob Melrose, exemplifies the company's vision. Although it had its Paris premiere in 1952, the play still has the feeling of being avant-garde….Performing under Annie Elias' direction, David Sinaiko and Tamar Cohn are splendid in their unusually demanding roles." – Charles Brousse, Pacific Sun
"Along with experimental new plays and reimagined classics, Cutting Ball Theater is devoted to seminal works of avant-garde theater, so 'The Chairs' is right up its alley." – Sam Hurwitt, Marin Independent Journal
"The Chairs is theater of the absurd at perhaps its purest." – Alex Bigman, SF Appeal
Biography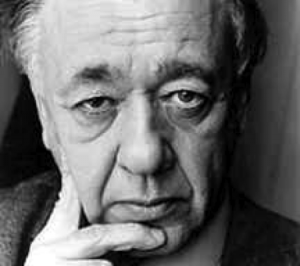 In his plays, Eugène Ionesco (1909-1994) makes caricatures of his characters, pushes dramatic action into ridiculousness, and dramatizes the absurdity of communication. His plays are not didactic, but are meant to present a vision of life that is both entertaining and enlightening. While Ionesco did enjoy acting in plays as a child and enjoyed Punch and Judy puppet shows (which would later influence his own plays), he did not enjoy the theater at first, feeling that the fictional world of the play clashed with the reality of the live performers. Instead, Ionesco established himself as a writer and wrote satirical essays including
Hugoliade, or The Grotesque and Tragic Life of Victor Hugo
, which ridicules the titular author in an 'antibiography.' Ionesco came to theatre later in life, 'accidently' as he would say, when learning English through a primer. While repeatedly copying down sentences, Ionesco discovered a 'tragedy of language' through the conversations of the fictional characters Mr. and Mrs. Smith who were featured in the primer. These conversations were so full of cliché that they were devoid of any meaning. This discovery lead to Ionesco's first full length play, originally titled
English Made Easy
, to reflect its educational origins, later changed to
The Bald Soprano
(1948). He then became one of the most productive absurdist playwrights, writing further plays such as
The Lesson
(1951),
The Chairs
(1952), and
Rhinoceros
(1959).
The Chairs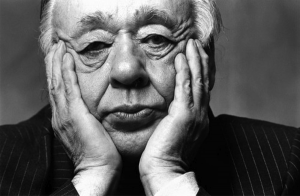 The Chairs
, originally titled, The Orator, first premiered in 1952 at the Théâtre Lancry in Paris and was directed by Sylvain Dhomme. The play was met with some controversy in its initial runs; the audience stormed out during a production in conservative Lyons, and later there were evenings in which the entire audience was made up of Ionesco, his wife, and their young daughter. The play received generally harsh reviews at first, with one critic writing "the author himself succumbed under the weight of the incoherence he decries." However, a few championed the play, including Samuel Beckett who was "deeply moved" by the piece. One critic called
The Chairs
"hauntingly beautiful and perfectly structured under its surface of incoherence."
1
The play was later revived in 1956 at the Studio des Champs Elysées under Jacques Mauclair's direction. Jean Anouilh, whose play was being shown next to
The Chairs
, wrote:
"Every Parisian who loves theatre… will blush one day…when he'll have to admit at a social gathering that he missed seeing The Chairs…. I myself believe it to be superior to Strindberg; it is a dark comedy, in the style of Molière, a madly zany black comedy, scary and quizzical, poignant and always true… [I]t ought to be called a classic." 2
If Ionesco's The Bald Soprano establishes the frivolity of conversation, then his later play The Chairs is about how conversation serves a purpose by both filling, and thereby exposing, a hole. While writing to Sylvain Dhomme, Ionesco stresses this theme of "the ontological void" featured in The Chairs. Ionesco is "trying to express the void by means of language, gesture, acting, and props. To express absence… [and] the unreality of the real. Original chaos." 3
Absurdism: Existentialism and the Avant-garde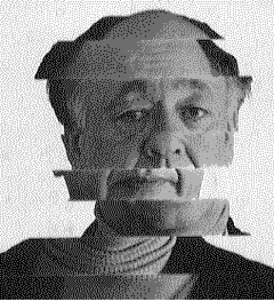 The Theatre of the Absurd is partly a reaction to a search for meaning after World War II and its resulting 35 million deaths. It combines existential philosophy (the idea that there is little meaning to existence, that humans are alone in an irrational universe, and the only action an individual can take is to accept responsibility for one's own deeds) with revolutionary, avant-garde dramatic form, first seen in the works of Alfred Jarry, August Strindberg, and Maurice Maeterlinck. As Martin Esslin states: "The Theatre of the Absurd has renounced arguing about the absurdity of the human condition; it merely presents it in being – that is, in terms of concrete stage images." 4 The absurdist playwrights, who include Samuel Beckett, Eugène Ionesco, Harold Pinter, Jean Genet, and (early) Edward Albee, reject realistic conventions as psychologically motivated plots, logically consistent dialogue, and familiar styles of presentation. Albert Camus describes the Absurd as, "man [as] a stranger…an irremediable exile, because he is deprived of memories of a lost homeland as much as he lacks the hope of a promised land to come." 5
-Rem Myers, Assistant Director
1. Rosette C. Lamont, Ionesco's Imperatives (Ann Arbor: The University of Michigan Press, 1993), 70 2. Rosette C. Lamont, Ionesco's Imperatives (Ann Arbor: The University of Michigan Press, 1993), 71 3. Rosette C. Lamont, Ionesco's Imperatives (Ann Arbor: The University of Michigan Press, 1993), 81 4. Notable Quotes http://www.notable-quotes.com/ 5. Aristides Gazetas, An Introduction to World Cinema (Jefferson: Mcfarland & Co Inc Pub, 2000), 212
IONESCO'S THE CHAIRS – PRESS PHOTOS
The Old Man (David Sinaiko) and The Old Woman (Tamar Cohn) make a decision to have a party in Cutting Ball Theater's The Chairs. Photo credit: Sarah Roland
The Old Man (David Sinaiko) is comforted by The Old Woman (Tamar Cohn) in their lighthouse abode in Cutting Ball Theater's The Chairs.
The Old Woman (Tamar Cohn) requests that The Old Man (David Sinaiko) enact the months of the year in Cutting Ball Theater's The Chairs. Photo credit: Sarah Roland
The Old Man (David Sinaiko) reveals the major trials and tribulations of his life to the Emperor in Cutting Ball Theater's The Chairs. Photo credit: Sarah Roland
The Old Woman (Tamar Cohn) is pushed through the curtained door by the party guests in Cutting Ball Theater's The Chairs. Photo credit: Sarah Roland
The Old Woman (Tamar Cohn) converses with the first party guest, a young lady, while The Old Man (David Sinaiko) pulls out a chair for her in Cutting Ball Theater's The Chairs. Photo credit: Sarah Roland
In a complex ménage-à-quatre The Old Woman (Tamar Cohn) and The Old Man (David Sinaiko) make love to the Photo-Engraver and La Belle, respectively, in Cutting Ball Theater's The Chairs. Photo credit: Sarah Roland