Tontlawald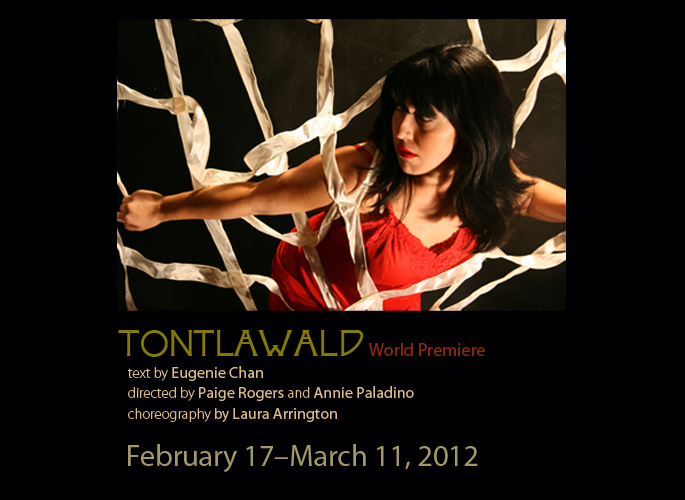 World Premiere, Cutting Ball Commission
Text by Eugenie Chan
Directed by Paige Rogers and Annie Paladino
Choreography by Laura Arrington
February 17 – March 11, 2012
Press Opening Night: February 23
Gala Opening Night: February 24
This original ensemble-based piece weaves evocative a capella harmonies and visceral movement into a multidisciplinary retelling of an ancient Estonian tale. Lona endures her cruel stepmother until she unexpectedly discovers a new friend in the mysterious, forbidden
Tontlawald
– the ghost forest. Associate Artistic Director Paige Rogers was inspired by the work of Poland's famed Teatr ZAR to create a performance in which the body and song tell Lona's story. Rogers has teamed up with co-director Annie Paladino, choreographer Laura Arrington and Cutting Ball's resident playwright Eugenie Chan to create a world premiere performance that stretches our definitions of theater, dance, and choral music.
The script for Tontlawald is based on the Estonian fairy tale below.
A TALE OF THE TONTLAWALD
Long long ago, there was a girl named Lona who lived with her father and her cruel stepmother in a small village near the Tontlawald – the ghost forest. Her life was hard and she had much work to do each day. One day, while picking strawberries with some other village children, she thought she could see some fine berries near the edge of the forest. For years, the villagers had been telling horrible stories about what happened inside that forest and no one dared go near it. Lona inched closer and was finally able to catch a glimpse of another girl in the forest and, when all of her village friends had run away in fear, she ventured deeper in.
The forest girl introduced herself as Gracie and took Lona by the hand leading her to a lovely Queen, Gracie's mother, who treated Lona with great kindness. The two girls went to the ocean and played, becoming fast friends.
The next night, the Queen instructed an old man to mold a doll of clay, to be an exact copy of Lona. He placed a small black snake and a piece of bread in a hole in the doll's chest, then brought it to life with a drop of Lona's blood. The doll went back to the village and lived as Lona, doing all of her work in the house. The stepmother continued to beat who she thought was Lona until one day, when she went too far, the snake came out of the doll's mouth and bit her. The husband found his wife lying dead on the floor. His daughter was nowhere to be found. That night, he ate the piece of bread (which had mysteriously appeared on the table) for supper. In the morning, he was found dead as well.
Lona stayed for years in the Tontlawald and learned many things. Years passed, and she grew into a strong young woman. But Gracie stayed exactly the same as she had been the first day the girls had met, so many years before. Eventually, the Queen decided that Lona had grown into a fine woman and must leave the Tontlawald and go back to her own world.
As she made her way out of the Tontlawald, Lona found herself transformed into a bird, and she flew home.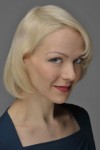 Madeline H.D. Brown is delighted to play with Cutting Ball on Tontlawald. A Mugwumpin company member, she is the assistant director of Future Motive Power and performed in their This is All I Need. Bay Area performances with: Aurora Theatre, Brava Theater, CenterREP, Golden Thread, Noir City Film Festival, Playwrights Foundation, Psychopomp and Circumstance Dance Theatre, SF Playhouse, & Shotgun Players. International performances with London's ICA & Sadler's Wells, Stockholm's Sodra Teatern, Oslo's ACTS and Edinburgh's Festival Fringe. Diploma, Ecole de Mime Corporel Dramatique; BFA Acting, College of Santa Fe.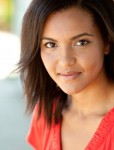 Rebecca Frank is thrilled to return to Cutting Ball after appearing in "Ozma of Oz," "Krispy Kritters in the Scarlett Night," and "Tenderloin" from the "Risk is This…" New Experimental Plays Festival. She was also in Cutting Ball's "…and Jesus Moonwalks the Mississippi" (BATCC Best Ensemble.) She was last seen in "Sitting in a Circle" with The Erika Chong Shuch Performance Project at Intersection for the Arts. Her previous performances include "Twelfth Night" at the African-American Shakespeare Company, "This World in a Woman's Hands" at Shotgun Players, and "Intimate Apparel" at the Sixth Street Playhouse. Rebecca is an associate artist at Alter Theater where she was in their productions of "Owners" and "Intimate Apparel" and where she is currently writing a play using her Black, White, African, Jewish, American voices in the Alter Playwrights Lab. Rebecca holds a B.A. in Creative Writing from Mills College. She loves to sing and is a member of the jazz improv group the "Impermanent Ensemble." Rebecca will be back at Cutting Ball in March for the world premier of "Tenderloin."
Sam Gibbs is thrilled to be returning to Cutting Ball after Taming of the Shrew in 2007. He recently graduated from the UCLA school of Theater, with a focus in acting and directing. At school he performed in John Whiting's The Devils, Aristophanes' Lysistrata, and the new play In The Company of Jane Doe. Most recently he could be seen in Los Angeles in U-N-M-A-R-K-E-D Theater's devised work Sweets of Onan, directed by Sonia Oleniak. He has also directed three productions for his startup company The Free Theatre: Titus Andronicus and Henry IV 1 + 2 in Los Angeles and A Midsummer Night's Dream in Berkeley's John Hinkel Park. Currently, Sam is also Cuttting Ball's directing and casting intern. He first met co-artistic director Rob Melrose at Marin Academy where he played Hamlet in Rob's production.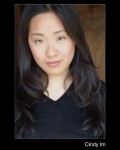 Cindy Im is thrilled to return to Cutting Ball after appearing in last season's Risk is This Festival. She was most recently seen in Phaedra at Shotgun Players and Songs of the Dragons Flying to Heaven at Crowded Fire. She will appear next in Spring Awakening at Center REP and The Hundred Flowers Project at Crowded Fire. She holds an MFA in Acting from CalArts, and is a recipient of the 2010 Theatre Bay Area TITAN Award. www.cindyim.com.
Marilet Martinez has been involved with the Tontlawald project since it began in 2010. She has been seen on the Cutting Ball stage in Vanguardia, a staged reading of Magnetism of the Heart, and Mud. She has performed with Crowded Fire, Impact Theatre, Woman's Will,SF Playwrights Center,Custom Made Theatre, Brava, African American Shakes, Precarious Theatre, Shadowlight Theatre, Teatrovision, SF Mime Troupe, and Calshakes. Marilet works as a teaching artist for Berkeley Rep, Stagewrite, Word for Word, and Teatrovision.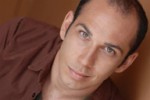 Wiley Naman Strasser received his Bachelors in Theater from UCLA and is pleased to call San Francisco his home. Bay area credits include work with Golden Thread, Rapid Descent, Cabrillo Stage, Shakespeare Santa Cruz, Actor's Ensemble of Berkeley, and Bay Area Playwrights Foundation. Los Angeles credits include work with The Powerhouse, LA Opera, and Los Angeles Theater Center. Wiley is thrilled to be returning to Cutting Ball after appearing in Ozma of Oz for 2011's Risk Is This…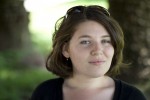 Meg O'Connor is a playwright, singer, actress, and occasional director working in the Bay Area. She was last seen on the Cutting Ball stage in the 2007 Risk Is This Festival. She is Cutting Ball's former Literary Manager, is a current Literary Committee member, and directed Aristophanes' The Knights for Cutting Ball's Hidden Classics Reading Series. She is a founding member of Inkblot Ensemble, and their piece Satellites was featured in the 2011 FuryFactory. She acted in the last two Olympians Festivals, has directed with San Francisco Theater Pub and the Bay One Acts, is a member of Chinese Ballroom Improv Team, and currently cantors at St. John of God. Her play, Tethys, will be featured in No Nude Men's 2012 Olympians Festival.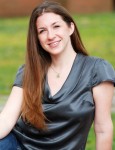 Liz Wand is ecstatic to begin her time on Cutting Ball's stage after working behind the scenes as Assistant Stage Manager for Bone to Pick and Diadem, Krapp's Last Tape, the Vanguardia Festival and various readings. Liz last appeared on stage as Saskia in a reading of Ophelia: A Musical at the Yerba Buena Center for the Arts. Liz also served as Associate Producer for Inkblot Ensemble's Satellites during 2011 Fury Factory and lead producing intern for the 2010 Bay Area Playwrights Festival. Liz moved to San Francisco to work with Cutting Ball the day after graduating from Davidson College in North Carolina with a B.A. in English.
TECHNICAL
Paige Rogers (Co-Director) is the co-founder of the Cutting Ball Theater. She appeared last season in Eugenie Chan's plays Bone to Pick and Diadem, and in the company's 2010 hit production of The Bald Soprano. She has also appeared in Cutting Ball's productions of My Head Was a Sledgehammer, As You Like It, The Vomit Talk of Ghosts, Macbeth, Accents in Alsace, and The Taming of the Shrew. Rogers has been seen locally with Berkeley Opera, Lamplighters, Sonoma County Repertory Theater, and on tour with California Shakespeare Theater. Nationally, she has performed at The Kennedy Center, McCarter Theater, Trinity Repertory Company, and Oregon Shakespeare Festival. At Cutting Ball, her previous directing credits include The Hidden Classics Reading Series, Suzan-Lori Parks' 365 Plays/365 Days, RISK IS THIS…The Cutting Ball New Experimental Plays Festival, and Mud.
Annie Paladino (Co-Director) is a director, stage manager, actor, and producer. She is an Associate Artist at Cutting Ball, where she recently assistant directed Pelleas & Melisande; she also stage managed The Tempest, Krapp's Last Tape, and Bone to Pick & Diadem. Other stage management credits include Satellites (Inkblot Ensemble) and(R)evolution X (FoolsFURY Ensemble) in the 2011 FURYFactory Festival. Annie's original solo performance, DREAMA, premiered at the 2010 SF Fringe Festival. Other recent performance credits include: Gigantic (FoolsFURY), SF Theater Pub, Cutting Ball's Hidden Classics Reading Series, Life as Art (Climate Theater); Happy Days, Uncle Vanya, and nouilh's Eurydice (Wesleyan University). She also directed and produced an evening of site-specific adaptations of Heiner Muller's Heart Play (Wesleyan University). Annie received her B.A. in Theater and Psychology from Wesleyan University, graduating with High Honors in Theater.
Laura Arrington (Choreographer) is thrilled to rejoin Cutting Ball this season for Pelleas & Melisande and Tontlawald, having choreographed Bone to Pick & Diadem last season. She has been an artist in residence at Headlands Center for the Arts, and has been in residence at CounterPULSE, creating the work Hot Wings under the mentorship of Joe Goode. Her work has been seen at Z Space, Yerba Buena Center for the Arts, The Lab, CounterPULSE, ODC, The Garage, Cell Space, Mama Calizo's Voice Factory, Supperclub, and her own home. She has been curated into events by Rob Bailis, Eilish Cullen, Mary Alice Fry, Joe Goode, Philip Huang, Jesse Hewit, Keith Hennessy, Joe Landini, Isabel Lewis, Julie Phelps, and Jessica Robinson Love. She created and curated the performance event SQUART, a show that gathers artists to create spontaneous performance works. She has served as a guest artist in the University of San Francisco's Dance and Social Justice Department. She served as assistant director on Erika Chong Shuch's Love Everywhere. She has performed as a company member with New York's Christopher Williams, Ellis Wood, and Nina Winthrop. In the Bay she has performed as a guest artist with Axis Dance/David Dorfman and Keith Hennessy. She has a BFA in dance from The University of North Carolina at Greensboro. Visit lauraarringtondance.com for more.
Silvie Deutsch (Production Designer) enthusiastically joins Cutting Ball with Tontlawald. Silvie was the Costume Fellow for Berkeley Repertory Theatre's 2009-10 season, where she helped create costumes for American Idiot, Girlfriend, Tiny Kushner, Concerning Strange Devices from the Distant West and In the Wake. She was the costume designer for Lysistrata (Crowded Fire Theater), Death to the Tinman (Sundance Film Festival award-winning film), and Ghost Vaudevillians (Wesleyan University, starring Annie Paladino.) As a sculptor and installation artist, Silvie projected animations of unraveling knitted structures onto an abandoned building in New Orleans as part of Prospect 2's Biennial earlier this year; her interactive sculptural environments also include projects for Portland's Appendix Project Space, Philadelphia's Fabric Workshop and Museum, and Wesleyan University's Zilkha Gallery. She received her B.A. in Studio Art from Wesleyan University in 2009, graduating with High Honors in Sculpture.
David Sinaiko (Lighting Designer) is an Associate Artist with San Francisco's Cutting Ball Theater, having appeared in many of their productions over the past decade. This coming April he'll be in the world premiere of Cutting Ball's newly commissioned work, Tenderloin, about the Tenderloin district in San Francisco, written and directed by his wife, Annie Elias. Other Bay Area credits include Golden Thread's Jihad Jones & the Kalashnikov Babes, Wreckage with Crowded Fire and SF Playhouse's One Flew Over the Cuckoo's Nest. He last designed lights for Rob Melrose's production of Liz Duffy Adams' The Train Play at Crowded Fire. Film and television credits include The Grifters, Bob Roberts, Carnosaur and The Untouchables. David is an alumnus of NYU's Experimental Theater Wing and Stella Adler Conservatory. David directed the theater program at the Marin School of the Arts and co-directs the theater program at Marin Academy in San Rafael
Stephanie Alyson Henderson (Stage Manager) is excited to make her debut with Cutting Ball. Stephanie is the Resident Stage Manager at Crowded Fire Theater, where she most recently stage managed "Sticky Time," a co-production with Vanguardian Productions. She graduated from UC Berkeley in 2010 with a BA in Theater and Performance Studies. Stephanie's other recent stage management credits include "Exit, Pursued by a Bear" with CFT and "Songs of the Dragons Flying to Heaven" with CFT/AATC. She is a recipient of the 2011 Landisman Fellowship through Theatre Bay Area and the 2010 Mask and Daggar Award with UC Berkeley.
Riley Bamesberger (Set Intern) is eager to enter into the magical world of set design with Cutting Ball Theater's production of Tontlawald. Riley recently graduated from Western Washington University with her bachelors in Mixed Media Studio Art and Art History. Riley's work focuses on modulating organic forms based on repetitive line and form. Riley applies her passion for creating patterns to installation, drawing, painting, sculpture, jewelry, and fashion design. Riley recently designed patterns for Jeffrey Campbell Shoes, and is currently working on creating experimental animations.
Ro Seidelman (Props Intern) is humbled to join Cutting Ball in this mystical winter production! Ro is an activist, writer, dancer, and puppeteer from New York. Ro has constructed sets and puppets for Caryl Churchill's visionary dreamscape The Skriker and Charles Ludlam's parody The Mystery of Irma Vep, produced in fruitful student/faculty collaborations at Wesleyan University. They have designed costumes and puppets for original student productions at Wesleyan by Ben Bernstein (Bad Island) and Katie Shelley (Rage). Ro is excited to again create puppets and art with children, as this year's Technical Director of the Children's Circus of Middletown.
TONTLAWALD special events
February 17 – $10 Ticket Night
Gala Opening Night – February 24, 8pm, $50 tickets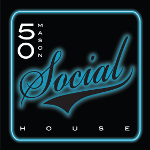 Fridays – 6:30pm, pre-show "Deliciously Brainy" happy hour at 50 Mason Social House
Specials include:
$1 off all drafts
25% off all bottles of wine
$5 glass house red wine
$5 glass house white wine
All cocktails $4
$8 beer/shot combo (Underburg Bitters shot & Kirin Ichiban)

Saturdays, 1pm – pre-matinee lecture and discussion series
February 25 – "Dance in Theater: Movement Beyond Realism led by Jessica Robinson Love, Executive and Artistic Director of CounterPULSE and Laura Arrington

March 3 – "Creating Ensemble Theater" led by Annie Paladino and ensemble member Madeline H.D. Brown

March 10 – "The Influence of Teatr ZAR: Song in Tontlawald" led by Paige Rogers and San Francisco Bay Guardian theater critic Rob Avila
Sundays – post-show talkbacks with the artists
Click here to download the press release for Tontlawald..
| | |
| --- | --- |
| The duplicate version of Lona (c, Rebecca Frank) returns to the village to receive abuse at the hands of the stepmother (l, Madeline H.D. Brown), while Lona (r, Marilet Martinez) remains unharmed in the Tontlawald (with back l-r, Liz Wand, Cindy Im). | A duplicate version of Lona (bottom, Marilet Martinez) is made (top, Rebecca Frank) while Lona's cruel stepmother (back, Madeline H.D. Brown) waits for the girl back in the village. |
| Safely in the Tontlawald (with back l-r, Liz Wand, Cindy Im, Rebecca Frank, Meg O'Connor, Wiley Naman Strasser and Sam Gibbs), Lona (front r, Marilet Martinez) catches a glimpse of her cruel stepmother (l, Madeline H. D. Brown). | l-r, Ensemble members Cindy Im, Meg O'Connor, Rebecca Frank, and Liz Wand invite Lona into the Tontlawald with a song. |
| Ensemble members (top) Sam Gibbs and (bottom) Wiley Naman Strasser play in the Tontlawald, while the Ensemble watches. | Alone, Lona's cruel stepmother (Madeline H.D. Brown) sings. |

Tontlawald Video Trailer


Tontlawald Rehearsal Video
FROM THE CO-DIRECTORS
After seeing the work of Poland's Teatr ZAR in 2007, I had a deep desire to create something similar at Cutting Ball. They had a strong dance element, some amazing actors and all of them created an unearthly sound when they sang together. It was the singing that made the deepest impression, emotionally. When I asked their Artistic Director, Jarek Fret, about the origin of the ancient Eastern European songs they use in their work, he told me that his initial impulse for their first show was some music passed down to him from his grandfather, with whom sang in their village choir.Initially, I wasn't sure what kind of music we would use for Tontlawald. At first I just wanted to copy all the ZAR songs and create a piece around them. From the beginning I enlisted the help of Cutting Ball's playwright in residence, Eugenie Chan. My son's first grade teacher told him the story of the Tontlawald and we decided that this ancient Estonian fairy tale would be the through line of our piece. After seeing ZAR's work in 2009 Eugenie noted that the company's work was based in Christian themes and songs and that we needed to represent what is American and from our own culture which, of course, is a huge melting pot. Keeping this in mind, I also decided to imitate Zar in another way – I chose music that was very personal to me.Both of my maternal grandparents were excellent musicians, one classically trained and the other in jazz. Their children and their children's children learned from them a wide range of music, mostly falling into the category of Americana. Many of the pieces in Tontlawald either I learned in my youth, I heard my family singing or playing or I found in the gigantic piles of sheet music I've inherited as the eldest grandchild.
By working with Eugenie, as well as with Annie Paladino, a recent college grad who studied the process, form and content of experimental theater, and Laura Arrington, an SF based choreographer whose reputation is becoming national, I gathered a team that could create the Teatr ZAR experience: text, movement and music.
– Paige Rogers
In our work on this piece, Paige, Laura and I have pushed ourselves and each other to explore what can be accomplished artistically and thematically with song, text, and physicality. We have striven to value each of these components as truly equal, and searched out ways in which each can be its own source of meaning (e.g., the act of singing, in and of itself, carrying the meaning of a certain moment, rather than supporting dialogue or a plot event).
I find Teatr ZAR's work carries impact and meaning far beyond what one might expect based on the simple and archetypal (truly, Biblical) themes that anchor their pieces. This is because of the deep personal, cultural, and spiritual connection that exists between the performers/creators and their source material (namely, the songs) — the performance becomes, in some ways, a kind of ritualized reproduction of years and years of culture, history, and collective memory. Even though the audience may not understand these connections and meaning explicitly, implicitly we are moved and affected by the transformations that are evident in the performers' bodies and voices.
Following that impulse, but with our own personal and cultural histories to draw upon, our process for creating Tontlawald has consistently been about braving the unknown–a trajectory that dovetails with Lona's journey in the fairytale, interestingly. I truly hope that Tontlawald elicits in you the same thought, confusion, debate, excitement, disagreement, and inspiration that it has elicited among all of us.
– Annie Paladino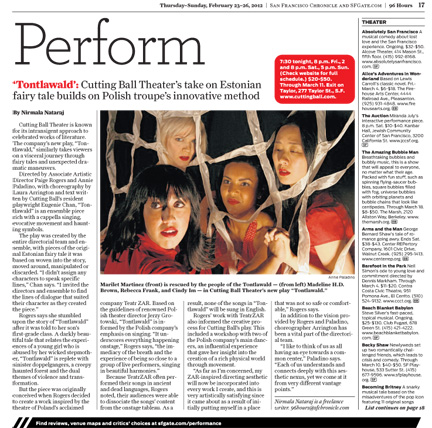 San Francisco Chronicle and SFGate.com – 96 Hours
By Nirmala Nataraj
Thursday–Sunday, February 23–26, 2012
Click here to read the article.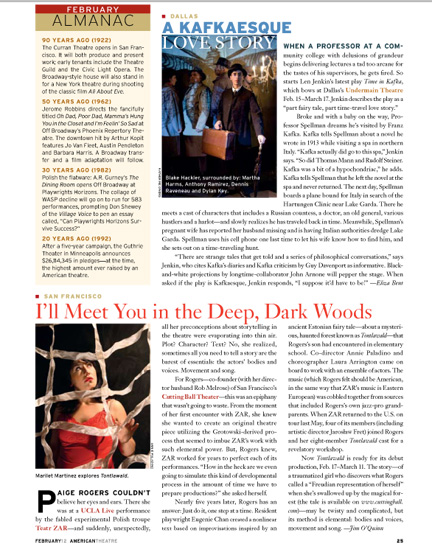 American Theater Magazine
By Jim O'Quinn
February 2012
Click here to read the article.
Reviews for Tontlawald

"All in all just a gorgeous production… this is what you go to the Cutting Ball for."
"If you have found the San Francisco theater scene to be a little to conventional or a little too boring, Tontlawald will cure you of that."
– SFWeekly's Exhibitionist Arts & Culture blog
Cutting Ball Theater's Tontlawald is electrifying. The sheer power of joined voices, unamplified, is undeniable and extraordinarily beautiful.
….stunning… the vocal music in this world-premiere production emerges as the star of the show.
Visually and sonically, Tontlawald reaches some captivating heights.
– Chad Jones, TheaterDogs
[Tontlawald is] a challenging, sensitive interpretation of an eastern European fairy tale…a surrealistic journey through death and magic.
Company Associate Artistic Director Paige Rogers flawlessly co-directed this arrangement of text by Cutting Ball's resident playwright Eugenie Chan, along with Annie Paladino.
– Albert Goodwyn, examiner.com
The music, selected and directed by Rogers, is lovely. Soulful choral passages in something like Balkan harmonies alternate with pristine trios or quartets – from an ancient Sardinian song and Sarah Hopkins' "Past Life Melodies" to the 19th century "Sweet and Low" – or jazzy solos of a 1920s novelty "San" and Al Lewis and Mabel Wayne's "Why Don't You Fall in Love With Me?"
– Robert Hurwitt, San Francisco Chronicle
"gorgeously transcendent … [a] series of striking tableaux, which intrigue the intellect"
– Nicole Gluckstern, San Francisco Bay Guardian
"The shards of spoken monologue and ritualized dialogue are enticingly poetic, with heavy and effective use of repetition…the cast has gorgeous voices…the staging is rich with images that are enthralling as they are mysterious."
– Sam Hurwitt, The Idiolect
"The actors sing (hauntingly and beautifully), dance, chant, pound, contort, howl, sweat, and emote in ways you will not often see in conventional theatre…To discuss Tontlawald in terms of ordinary plays and stories is impossible. It is not a play in the ordinary sense, but more like an archetypal religious ritual. The actors are not so much telling a story (although the story is there and it's a good one) as they are taking us along on a ritually-induced archetypical mystical experience."
– Charles Kruger, TheaterStorm
Clips from the a capella music featured in Tontlawald.