Ubu Roi
By Alfred Jarry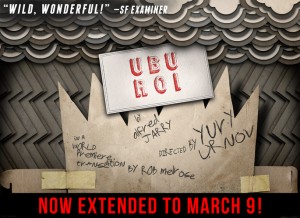 In a new translation by Rob Melrose
Directed by Yury Urnov
Now Extended to March 9!
Press opening: January 30
Gala opening: January 31
When Alfred Jarry's Ubu Roi premiered in Paris on December 10, 1896, the audience broke into a riot at the utterance of its first word. Jarry's parody of Shakespeare's Macbeth defies theatrical tradition through its disregard for audience expectations, replacing Shakespeare's tragic hero with a greedy, sadistic ogre who becomes the King of Poland by force and through the debasement of his people. Set in a modern luxury kitchen, this re-visioned Ubu Roi features a wealthy American couple who play out their fantasies of wealth and power to excess as they take on the roles of Mother and Father Ubu. Ubu Roi may bring to mind the fall from grace of many a contemporary political leader corrupted by power, from Eliot Spitzer to Dominique Strauss-Kahn.
Visionary Russian director Yury Urnov (Woolly Mammoth Theatre Company) follows an exciting history of bold directors exploring innovative ways to produce this classic of the avant-garde tradition. Rob Melrose's new translation of Ubu Roi was developed as part of the 2013 edition of RISK IS THIS… The Cutting Ball New Experimental Plays Festival.
Ubu Roi runs two hours with one ten minute intermission.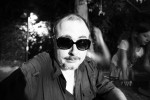 Yury Urnov (Director) was born in Moscow, Russia, and graduated from the Russian Academy of Theater Art (GITIS) in 2000. He has directed over 40 productions in his home country, Europe, and Africa. He was one of the first to discover and direct plays by the first generation of post-Soviet playwrights, such as Maksym Kurochkin, Olga Mukhina, and Yury Klavdiev, who are now internationally recognized as the leaders of the New Russian Drama movement. Since 2002, he has worked closely with the Center for International Theater Development (dir. Philip Arnoult) on a number of International projects. Yury is a guest-artist at Woolly Mammoth theatre in DC and is teaching at Towson University, MD.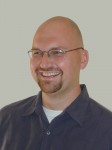 Rob Melrose (Artistic Director, translator for Ubu Roi) is the Artistic Director and co-founder of the Cutting Ball Theater and works nationally as a freelance director. He has directed at The Guthrie Theater (Happy Days, Pen, Julius Caesar – with the Acting Company); The Oregon Shakespeare Festival (Troilus and Cressida – in association with the Public Theater), Magic Theatre (An Accident, World Premiere); PlayMakers Rep (Happy Days); California Shakespeare Theater (Villains, Fools, and Lovers); Black Box Theatre (The Creature, World Premiere, BATCC Award for direction), as well as Actors' Collective; The Gamm Theatre; and Crowded Fire, among others. His directing credits at Cutting Ball include Strindberg Cycle: The Chamber Plays in Rep, Pelleas & Melisande, the Bay Area Premiere of Will Eno's Lady Grey (in ever lower light); The Tempest; The Bald Soprano; Victims of Duty; Bone to Pick and Diadem (World Premiere);Endgame; Krapp's Last Tape; The Taming of the Shrew; Macbeth; Hamletmachine; As You Like It; The Death of the Last Black Man in the Whole Entire World; Mayakovsky: A Tragedy; My Head Was a Sledgehammer; Roberto Zucco; The Vomit Talk of Ghosts (World Premiere); The Sandalwood Box; Pickling; Ajax for Instance; Helen of Troy (World Premiere); and Drowning Room (World Premiere);Krispy Kritters in the Scarlett Night (World Premiere). Translations include No Exit, Woyzeck, Ubu Roi, Pelléas and Mélisande, The Bald Soprano, The Chairs, Communiqué #10, and Ubu Roi. His translations of Woyzeck, Ubu Roi, and Pelléas & Melisande have been published by EXIT Press. He is a recipient of the NEA / TCG Career Development Program award for directors. He has taught at Stanford University, UC Berkeley, USF, the University of Rhode Island and Marin Academy. He has a B.A. in English and Theater from Princeton University and an M.F.A. in directing from the Yale School of Drama. This February, he will be directing Freud's Last Session at the Guthrie Theater.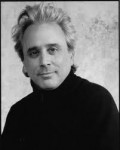 David Sinaiko (Pere Ubu) is a Cutting Ball Associate Artist appearing in more than a dozen of their productions including: Krispy Kritters in the Scarlett Night, The Chairs, The Strindberg Cycle, Tenderloin, Lady Grey & other plays, The Tempest, …and Jesus Moonwalks the Mississippi, The Bald Soprano, Endgame, The Taming of the Shrew, and As You Like It. A founding member of Chicago's New Crime Productions where credits include: Heart of a Dog, The Balcony, Fear & Loathing in Las Vegas, and Accidental Death of an Anarchist. Other credits: Goodman Theatre, Actor's Gang, Golden Thread, Crowded Fire, SF Playhouse. Film and television includes The Grifters, Bob Roberts, Carnosaur and The Untouchables. He's an alumnus of NYU's ETW and Stella Adler Conservatory.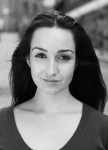 Ponder Goddard (Mere Ubu) is a bay area native and thrilled to return to San Francisco and the Cutting Ball for Ubu Roi. After completing a BFA in acting at NYU (Experimental Theater Wing), she continued her studies with a Masters in classical acting from Drama Centre, London. Favorite roles include Imogen in Cymbeline (Shakespeare's Globe Theatre), the Gaolers' Daughter (The Cochrane Theatre, London) Titania/Hippolyta with the Grassroots Shakespeare London Company, The Poet in A Dream Play (21 Limbs, London), Bianca in Women Beware Women (Drama Centre production), and Tranio in Cutting Ball's lively revisioning of the Taming of the Shrew. She has been an Associate Artist with the Cutting Ball since 2007.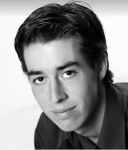 Andrew P. Quick (Ensemble) hails from the Raisin Capital of the World. He is delighted to be making his debut performance with The Cutting Ball Theater. Most recently he could be seen juggling on the stage at Shakespeare Santa Cruz in Taming of the Shrew. In his spare time he performs nationally and internationally with his award winning physical comedy troupe, Pi (www.piclowns.com), which he co/founded while studying theatre at the University of California Santa Cruz. He considers it a blessing to be sharing the stage with such a compassionate and authentic group of actors.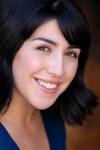 Marilet Martinez (Ensemble) was most recently seen as Bianca in the critically acclaimed and politically relevant, The Taming at Crowded Fire Theatre. This year, she had to extreme pleasure of touring to France, where she performed in Word for Word's You Know When the Men are Gone. She is a company member at Impact Theatre in Berkeley, an associate artist with Cutting Ball, and a former member of Woman's Will (the Bay Area's all female Shakespeare company). She is also a member of The Drop-ins (Improv troupe), the "Yeah I Said Feminist Theatre Salon", and a founding member of the Bay Area Latino Theatre Artist Network. She has performed with the San Francisco Mime Troupe, Calshakes, Berkeley Rep's Ground floor, the Bay Area Playwrights's Foundation, African American Shakes, Brava Theatre, Alter Theatre, Teatrovision, and others. Marilet is a San Francisco native, a teaching artist for Berkeley Rep/Word for Word/Stagewrite, a certified theatrical combatant, puppeteer, physical theatre practioner, and improviser. Up next for her is Mutt by Christopher Chen at Impact Theatre.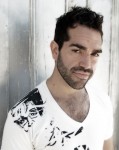 Nathaniel Justiniano (Ensemble) works as an actor/creator, director and teacher and is thrilled to be making his Cutting Ball debut. In the Bay Area he has performed with The Thrillpeddlers, WE Players, Rapid Descent, and the SF Buffoons. He's the founder of Naked Empire Bouffon Company, which has created award-winning, socially-conscious, and outrageously physical satirical performances since 2009. Nathaniel has served as Director of Physical Comedy for Sacramento Shakespeare Festival, movement designer for UC Berkeley, audition coach, is currently senior faculty at the Clown Conservatory, and leads workshops in bouffon across North America. He holds an MFA from Dell'Arte International.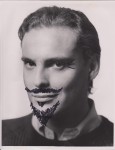 Bill Boynton (Ensemble) studied Theatre at Bard College and life in general. Previous C-Ball roles: Charles the Wrestler/Sylvius the Shepard in "As You Like It", and The Bookman in CAFE collab "Chain Reactions". Exit Theater Fringe Festival roles include: Claudius in Marowitz's jumbled "Hamlet", and Witchdoctor/Doc in Shepard's "La Turista". East Bay credits: Falstaff in Impact's "Henry IV(1&2) Re-mix", and Aquaman/Dennis Wilson in Transparent's "The Golden State". He's danced with Bill T. Jones/Arnie Zane Co. in "Last Supper at Uncle Tom's Cabin", and toured the U.S. as a puppeteer in "The Snow Queen", and "Christopher Columbus". CHEERS and merdre to the Ubu cast and crew! Love to Annette and Sadie.
Heather Basarab (Lighting Designer) is a Cutting Ball Associate Artist; CB productions include Krispy Kritters in the Scarlett Night, The Chairs, The Tempest, Bone to Pick and Diadem, …and Jesus Moonwalks the Mississippi, Mud, The Taming of the Shrew, Victims of Duty, Endgame, and The Maids. Other recent projects include Dogsbody, with Erik Ehn's national Soulography Project, Salomania with Aurora Theatre; Light Essays with Im'ij're Dance; God's Plot and Truffaldino Says No with Shotgun Players; AXIS Dance Co.'s Full of Words (Marc Brew), ODD (Shinichi Iova-Koga), and Light Shelter (David Dorfman); Birdhouse Factory with Cirque Mechanique; Wonderboy and Drowsy (Isadora Duncan Award) with the Joe Goode Performance Group.
Michael Locher (Set Designer) is a longtime Cutting Ball artistic associate and a frequent collaborator with director Rob Melrose. Previous designs for the Cutting Ball include Krispy Kritters in the Scarlett Night, The Chairs, Strindberg Cycle: The Chamber Plays in Rep, The Tempest, Pelleas and Melisande, Jesus Moonwalks the Mississippi, and Sidewinders. Elsewhere, recent/upcoming credits include designs for Oregon Shakespeare Festival, the Guthrie, Cal Shakes, the Magic, Yale Rep, Great Lakes Theater, Idaho Shakespseake Festival, Center Rep, and Northern Stage. Michael teaches set design at San Jose State University, and is also a founding member of Hollywood-based Tilted Field Productions. Education: University of California, San Diego; Yale School of Drama.
Cliff Caruthers (Composer & Sound Designer) has created soundscapes and music for more than 200 theatrical productions, including .Pelleas and Melisande, …and Jesus Moonwalks the Mississippi, Bone to Pick and Diadem for The Cutting Ball Theater (among many others), Caucasian Chalk Circle, The Homecoming, Elektra and Brainpeople for A.C.T.,Happy Days for Guthrie Theater, Crime and Punishment and TRAGEDY: a tragedy for Berkeley Repertory Theatre, The Tempest and American Night for California Shakespeare Theater, 9 Circles and Circle Mirror Transformation for Marin Theatre Company, Bug, Dead Man's Cell Phone, and Reborning for SF Playhouse, On the Waterfront for San Jose Stage Company, The Creature for Black Box Theater, and The Loudest Man on Earth, Auctioning the Ainsleys, and Opus for TheatreWorks. He is also cocurator of the San Francisco Tape Music Festival and has performed his compositions at the Prague Quadrennial, 964 Natoma, Deep Wireless, Noise Pancakes, the San Francisco Electronic Music Festival, and the Society for Electroacoustic Music in the United States.
Sarah Roland (Costume Designer) is a Bay Area artist, costumer and founding member of 2by4 Theatre, a new collective fueled by the principles of cross-disciplinary collaboration. She designed costumes for last season's production of The Chairs for The Cutting Ball Theater and has presented costume renderings and research for Ubu Roi, Insect Play, Sidewinders, and Gizmo, for Cutting Ball's Risk Is This… Festival. She is excited to continue her work on the full production of Ubu Roi.
Brittany White (Props Master) Is a semi-young treasure hunter and habitual fine-item collector, she has spent her most recent years utilizing these endeavors as a Prop Artisan/ Master for theatre and film. She propped multiple shows and films during her time at Humboldt State University, graduating with a BA in Theatre & Film in 2012. She most recently completed an internship at CalShakes in the properties department during the 2013 season. She thanks past leaders, co-conspirators, family & friends for her adventures into the prop world, their wisdom and encouragement is much appreciated. THANKS!
Reviews
"[Ubu Roi is a] highly entertaining work with comically anachronistic touches, and a theme of ruthless acquisition that can resonate with modern audiences. This re-envisioned quasi-classic is a wonderful addition to Cutting Ball's repertoire."
– Jean Schiffman, SF Examiner
"What makes this show stand out most of all is the way it flouts more traditional, realist conceptions of theater as actors imitating life for the audience of pure spectators… Keeping much in the intention of [playwright Alfred] Jarry's original, this play makes us question what is possible or even allowed in modern theater. Asking questions of theater's role that are as pertinent now as when the show premiered more than a century ago."
– Woodrow Currie, SF Station
"The Cutting Ball and Russian director Yury Urnov have taken a big risk with translating and updating a much discussed piece. The pay off is a handsome, comedic whirlwind with mesmerizing performances"
– Rhonda Shrader, Dogmom's Dish
"[Ubu Roi is] super entertaining and very, very funny. [Cutting Ball has] pulled out all the theatrical stops"
– Charles Kruger, Theaterstorm
December 13 at 7PM: Cutting Ball Talk with Director Yury Urnov
Yury Urnov the director of Cutting Ball's upcoming production of the avant-garde classic Ubu Roi will give a talk onstage at Cutting Ball describing his vision for Ubu Roi and how the set (a working kitchen) will be used and transformed by the actors during the production to stage everything from the movements of the entire army of Poland to a scene inside a bear's cave. 277 Taylor Street. Free. Produced as a part of Central Market NOW's art party, www.centralmarketnow.org
January 25 at 8pm: $10 Ticket NightSpread the word! All tickets for this preview performance are just $10.
January 26 at 4pm: Russian Talk and Tea with Director Yury Urnov
Join Director Yury Urnov in Cutting Ball's office for tea and a discussion of how he brought Ubu Roi to life. 141 Taylor Street. Event admission included in the ticket price for the January 26 performance.
February 7 at 7pm: Soiree Francaise
Help us celebrate this French play with music, cheese, and a glass of wine on us. Event admission included in the ticket price for theFebruary 7 performance.
February 14 at 7pm: Love Sucks Pity PartyLooking to commiserate this Valentine's Day? Join us for a celebration of the dark side of love, complete with complimentary wine and candy. Event admission included in the ticket price for the February 14 performance.
Learn French by Reading Ubu Roi:
Join Cutting Ball Theater as we translate and explore the text of Alfred Jarry's french avant-garde classic, Ubu Roi. Spend five Mondays evenings in a low pressure setting with wine, fruit and cheese and the spirited guidance of our teacher, Emma Jaster. Emma is a teaching artist, actor, director and choreographer. She's been speaking French and experimenting in theater since she was six. She has studied and performed around the world- Paris, New York, India, Taiwan. Her time at Amherst College, where she earned her degree in Theater and Dance, has stuck her with an insatiable delight in language, learning, and the art of asking questions. She is excited to take this class through the cultural, artistic, linguistic, and unforeseen territories that are bound to arise from diving into Ubu Roi.141 Taylor St. Mondays: January 13, 27 and February 3, 10, 17 – 5:30pm – 7pm. $125 for five sessions or $35 drop-in fee. RSVP to Paige Rogers – paige@cuttingball.com by Jan. 9
Friday Evening Artist Talkbacks:
An opportunity to join your favorite Cutting Ball artists and actors for a discussion of how Ubu Roi was brought to the stage. February 7, 14 and 21 following the 8pm performance.
Saturday Evening Pre- and Post-Show Discussions: New to Cutting Ball or absurdism and interested in learning more about Ubu Roi before you see the play? Join us for a pre-show discussion to learn more about the playand stay for a post-show wrap-up session to share your experience. February 1, 8, 15 and 22; pre-show discussion at 7pm, post-show discussion following the 8pm performance.
Sunday Evening Themed Talkbacks: JAre you curious about how Rob Melrose and Yuri Urnov translated and directed Ubu Roi for a modern day audience? Join us for this discussion of the artistic process with our lead creative team.
February 2: Designing Ubu Roi
Learn how our crack team of designers transported Jarry's seminal text from the Polish battlefield to a kitchen.

February 9: Alfred Jarry and Pataphysical Science, led by Professor Kimberley Jannarone
Kimberly Jannarone will give us the real story of Alfred Jarry's life and his invented science, pataphysics.

Kimberly Jannarone is Professor of Theater Arts and Digital Arts and New Media at the University of California, Santa Cruz, where she holds the Gary D. Licker Memorial Chair. She holds an MFA and DFA from the Yale School of Drama.Jannarone's first book, Artaud and His Doubles, won the Honorable Mention for the Joe Callaway Prize for best book in drama. She's currently editing the volume Vanguards of the Right and writing her next book, Mass Performance, History, and the Invention of Tradition. Jannarone directs, dramaturgs, and translates experimental works. In 2012-13, she produced and directed the year-long, multi-media Gynt Project in Santa Cruz, California.

February 16: Pursued by a Bear, led by Cathleen Sheehan
Shakespeare and Jarry have more in common than their love of penile humor. Join us for this fun talk on references to Shakespeare in Ubu Roi.

Ms. Sheehan is a teacher and dramaturg who has worked with the California Shakespeare Company since 2003. She has been a guest lecturer and writer for Shakespeare Santa Cruz and a dramaturg for the Marin Shakespeare Festival and teaches Shakespeare (among other classes) at the Urban School of San Francisco. Ms. Sheehan holds undergraduate and graduate degrees in English Literature from Stanford University and pursued graduate studies in Victorian literature at Oxford University.

February 23: Alfred and Absurdism, led by Cutting Ball Literary Manager Rem Myers
Join us for this brief history on how Ubu Roi birthed surrealist, avant-garde, and absurdist theater.
Ticket Pricing and Discounts for Ubu Roi
General Tickets: The Cutting Ball Theater operates on a dynamic pricing model. This means that like with airline tickets our prices are generally lower earlier in the run and when you buy your ticket in advance. Our least expensive tickets are available during previews (January 24-26) before the press has reviewed the production when you can find a ticket for $10-$15. Following our Opening Night on January 30 tickets range from $20-$50, with the least expensive tickets available on Thursday nights. Become our friend on Facebook https://www.facebook.com/CuttingBall or follow us on Twitter @Cuttingball to find last minute discounts to select performances.
Happy Hour Fridays: Purchase a ticket for a Friday night performance and come early to the theater to get discounts and beer, wine, and our specialty cocktail from 7-8PM.
Student Tickets (reserved): Reserved student tickets are available to all performances for just $15. Select your desired performance on our ticketing page and guarantee your seat at any performance.
Free Student Rush Tickets: Cutting Ball is offering free student rush tickets to all performances of Ubu Roi. Arrive at the box office up to 30 minutes in advance of any performance to get on our rush list. Rush tickets will be distributed 5 minutes prior to the performance start time.
You can help us to provide these free student rush tickets by making a gift to Cutting Ball.
Neighborhood "Pay-What-You-Can" Tickets
Pay What You Can" tickets are available to Tenderloin residents for all performances as long as open seats remain available.
To Secure Neighborhood Tickets
Arrive at the EXIT on Taylor theater at 277 Taylor street at least 30 minutes prior to a performance
Approach the Box Office Manager and request a "Neighborhood Ticket" or a "pay-what-you-can" ticket.
You will be asked to provide your neighborhood affiliation
Please do pay what you can for neighborhood tickets, but no one will be refused entry due to their ability to pay for the performance
If the performance is sold out you will be asked to return at another time
Expectations of All Audience Members
All audience members are expected to arrive at the theater on time in advance of the listed start time of a performance.
The Cutting Ball Theater may not honor tickets not claimed prior to 15 minutes in advance of the start time of a performance.
Audience members should expect to remain in the theater once they are seated until the play is over. Ubu Roi is an 80 minute production.
Audience members who must leave the theater in the middle of the performance may not be readmitted to the theater.
We hope that you enjoy Ubu Roi!
The Cutting Ball Theater reserves the right to refuse service to anyone.
Production History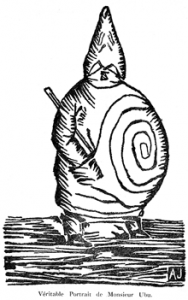 There is perhaps no play in recorded history with a more infamous opening night than Ubu Roi. The play premiered on December 10, 1896 at the Théâtre de l'Œuvre in Paris. The auditorium was packed with Paris' intellectual and artistic elite, all dressed in elegant eveningwear. At the start of the play, Firmin Gémier, a highly respected actor from the Comédie Française, emerged onstage as Father Ubu holding a toilet brush and spoke the first line "Merdre" (The French word for "shit" but with a superfluous "r"). On either that first "Merdre" or the third utterance of Jarry's invented profanity, the theater descended into abject chaos. It took fifteen minutes before order was restored and the actors could continue. Those that stayed became embroiled in a fierce, loud, and sometimes physical debate over whether the play was an inspired masterpiece or irredeemably profane. At one point, the pandemonium became so intense that the actors simply stopped to watch the audience.
Modern productions of Ubu Roi frequently attempt to recreate the hysteria that accompanied the inaugural performance. But over-emphasizing the crude humor in the play in an attempt to shock the viewer does not give due credit to Jarry's contribution as a theatrical innovator. What alternating excited and horrified the audience at the premiere was not so much the irreverent language but Jarry's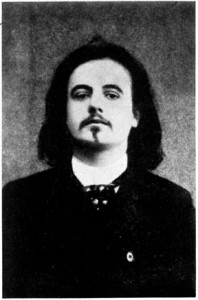 gleeful rejection of hitherto unquestioned theatrical rules. In his teenage years, Jarry co-wrote an early prototype of Ubu Roi for puppet theater entitled Les Polonais (The Poles), satirizing a particularly incompetent teacher named M. Hébert. In the Théâtre de l'Œuvre production, Jarry pushed to incorporate elements reminiscent of puppet theater and what we have now come to define as the avant-garde. Jarry requested that Ubu be played with a mask, that the actor should speak in an affected voice, that Ubu's horse be made of cardboard, that one actor should play an entire crowd, that the play be staged with a single set, and that the costumes should be modern dress. Jarry's staging ideas do not seem designed to infuriate or scandalize his audience, but rather an invitation for the spectator to delight in the imaginative possibilities of theater. In his opening address to the audience before the premiere, Jarry struck a similarly inclusive and encouraging tone, saying "You are free to see in Father Ubu as many allusions as you like, or else just a simple puppet – a schoolboy's caricature of one of his teachers who personified everything grotesque in the world."If the initial inspiration for Ubu Roi came from the classroom and the playground, then it stands to reason that, like any childhood game, the success of a production depends not only on the strength of the performance, but also the audience's willingness to open themselves up to the experience and join the fun. Yes, Father and Mother Ubu are vile, greedy, vicious, and self-obsessed, but there is something squeamishly thrilling about their voracious ambition and appetite for total freedom. If the play still has power to shock, it's probably the good ideas and not the bad language that keep us coming back.
| | |
| --- | --- |
| Father Ubu (c, David Sinaiko) prepares for battle with the assistance of his minions (l, Nathaniel Justiniano, r, Marilet Martinez) in The Cutting Ball Theater's production of Ubu Roi. Photo Tatiana Karpekina. | Father Ubu (c, David Sinaiko) prepares for battle with the assistance of his minions (l-r, Nathaniel Justiniano, Marilet Martinez, and Andrew P. Quick) in The Cutting Ball Theater's production of Ubu Roi. Photo Sarah Roland. |
| Ubu (David Sinaiko, r) steps in with his henchman Captain Bordure (l, Nathaniel Justiniano) before the assassination of King Wenceslas (c, William Boynton) in The Cutting Ball Theater's production of Ubu Roi. Photo Sarah Roland. | Father Ubu (standing c, David Sinaiko) battles the Russian Army (l-r, Andrew P. Quick, Nathaniel Justiniano, Marilet Martinez, William Boynton, Ponder Goddard,) in The Cutting Ball Theater's production of Ubu Roi. Photo Tatiana Karpekina. |
| Father Ubu (r, David Sinaiko) steals the throne of Poland with the assistance of his henchman Captain Bordure (l, Nathaniel Justiniano) in The Cutting Ball Theater's production of Ubu Roi. Photo Tatiana Karpekina. | Mother Ubu (Ponder Goddard) reveals her plans for becoming the Queen of Poland in The Cutting Ball Theater's production of Ubu Roi. Photo Sarah Roland. |
| Exiled Queen Rosemonde (l, Marilet Martinez) and Prince Bougrelas (r, Nathaniel Justiniano) are represented by puppets as they cross the wastelands of Poland while Father Ubu (c, David Sinaiko) plots world domination in The Cutting Ball Theater's production of Ubu Roi. Photo Sarah Roland. | Mother Ubu (l, Ponder Goddard) and Father Ubu (r, David Sinaiko) plot to takeover the crown of Poland in The Cutting Ball Theater's production of Ubu Roi. Photo Sarah Roland. |
| King Wenceslas (r, William Boynton) surprises Father Ubu by appearing in his kitchen cabinet with his son the Prince Bougrelas (l, Nathaniel Justiniano) in The Cutting Ball Theater's production of Ubu Roi. Photo Sarah Roland. | |