Who We Are
Email us! You can reach any staff member individually by emailing [first name]@cuttingball.com, or by department: info@cuttingball; boxoffice@cuttingball; literary@cuttingball; casting@cuttingball; production@cuttingball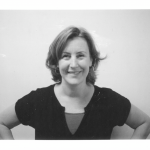 Paige Rogers (Artistic Director) co-founded Cutting Ball theater in 1999 where she took nearly two years to create Antigone, workshopping the piece at the Grotowski Institute in Poland and collaborating with translator Daniel Sullivan. Paige also took a long process to create Tontlawald, a play based on an Estonian fairy tale, with playwright Eugenie Chan, co-director Annie Paladino and choreographer Laura Arrington. She has also directed Life is a Dream with David and Asher Sinaiko in the father/son roles, The Wasps by Guy Zimmerman and Maria Irene Fornes' Mud. As an actor, she was last seen onstage in Eugenie Chan's plays Bone to Pick and Diadem. Some of her favorite roles at Cutting Ball include Mrs. Smith in The Bald Soprano, Ellie in The Vomit Talk of Ghosts and Kate in Taming of the Shrew, for which she was voted "Best Actress in San Francisco" by the SF Weekly's annual reader's poll. Rogers has been seen onstage with Berkeley Opera, Lamplighters, Sonoma County Repertory Theater, California Shakespeare Theater, The Kennedy Center, McCarter Theater, Trinity Repertory Company and Oregon Shakespeare Festival. She has a B.A. in English and Theater from Princeton University and attended drama school at Trinity Rep Conservatory.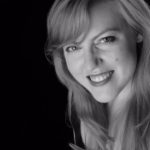 Liz Olson (Managing and Producing Director) is excited to be joining the Cutting Ball staff at their Managing and Producing Director. Most recently, she served as the Line Producer and General Manager of Tectonic Theater Project. Previously, she was the Producing Director of Studio 42, where she produced Ken Urban's Wasps and worked on productions of Bekkah Brunstetter's Miss Lilly Gets Boned and Gregory S. Moss's Billy Witch. In the past, she has worked at NYU Skirball Center for the Performing Arts, NYTW, Playwrights Realm, and Two River Theater Company. Select Producing Credits include: Be A Good Little Widow (Wild Project), Couriers and Contrabands (TBG), Cygnus (WP's Pipeline Festival, 2016 Kilroy List), and Reentry (American Records), which tours US Naval bases as part of their soldier reintegration training. This brings her full circle in life as she is a third generation Navy brat who now produces theater for the Navy. Time Warner Foundation Fellow of the 2014-2016 Producer's Lab at the Women's Project Theater, NYC; MBA in Public and Nonprofit Management, Boston University and BA/BBA, The College of William and Mary.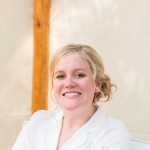 Ariel Craft (Producing Associate Artistic Director) is a Bay Area director and arts administrator. In addition to her work at Cutting Ball, Ariel is the Founding Artistic Director of The Breadbox. Recent Breadbox directing credits include an acclaimed production of Martin McDonagh's The Pillowman and radical re-imaginings of Federico Garcia Lorca's Blood Wedding and John Ford's 'Tis Pity She's a Whore. Ariel has directed for Bay Area companies such as Impact Theatre, The Custom Made Theatre Co., Wily West Productions, the San Francisco Olympians Festival, and the San Francisco Girls Chorus. She holds a BFA with Honors from New York University where she studied directing and multidisciplinary theatre-making at the Playwrights Horizons Theater School. Ariel was awarded an Artistic Fellowship at the American Conservatory Theater following her graduation and previously served as Assistant Artistic Director at The Custom Made Theatre Co. Assistant direction credits include American Conservatory Theater's remount of Joel Grey and George C. Wolfe's Tony-winning production of The Normal Heart by Larry Kramer and Phantom Limb Company's 69°S., directed by Sophie Hunter, at the Brooklyn Academy of Music. Ariel was recently awarded Theatre Bay Area's Titan Award.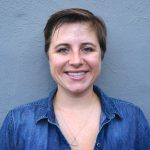 Carissa Ibert (General Manager) served as Executive Assistant to the Provost & Dean at the San Francisco Conservatory of Music prior to joining Cutting Ball Theater as General Manager. A San Francisco native, Carissa has been involved in theater for more than a decade. She received her MLitt in Dramaturgy and Playwriting from the University of Glasgow in Scotland and earned a bachelor's degree from UC Santa Cruz. Carissa began her relationship with the Cutting Ball Theater in 2013 as the Dramaturgy Fellow. She also worked as dramaturg on Antigone in the 2015-2016 season as well as Life is a Dream in the 2016-2017 season.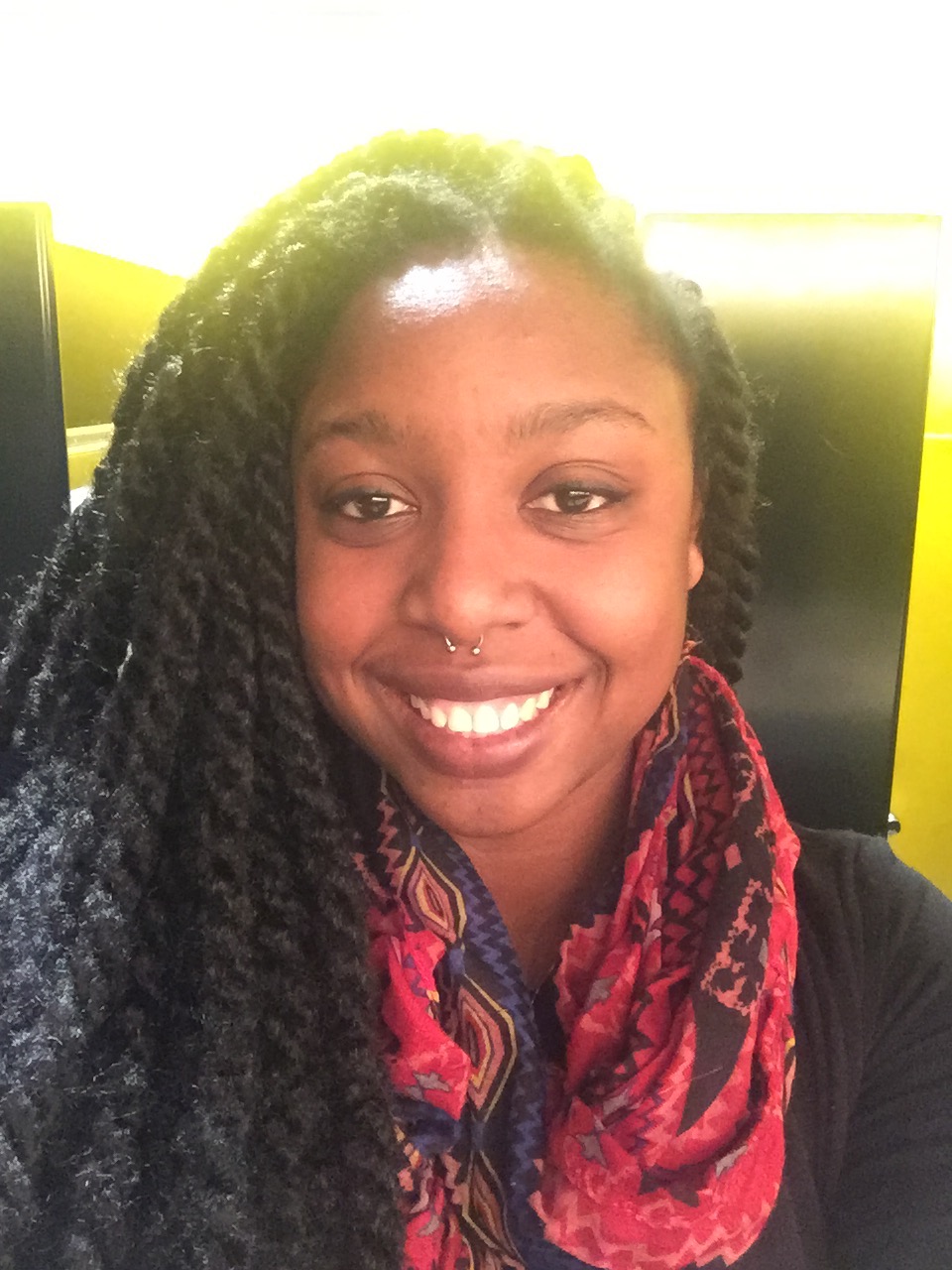 Bethany Byrd-Hill (Box Office and Development Manager) is excited to be joining the Cutting Ball Theater as their Box Office & Development Manager. Most recently, Bethany has worked with theaters across the Bay Area including the Marin Theatre Company as their Director of Ticketing & Audience Services and the Curran Theater as a Box Office Shift Lead. In addition to her work at the Cutting Ball Theater, she works as a Teaching Artist with Interactive Enrichment, based in Marin County. Prior to her move to the Bay Area, Bethany worked with the Horizon Theater Company in Atlanta, GA as an Acting Apprentice; the Kitchen Theater Company in Ithaca, NY as their Arts Administration Intern; and the Black Hills Playhouse in Custer, SD as their Box Office Manager. During her time as an undergraduate, she was awarded a White House Internship in the Office of Security & Emergency Preparedness. Additionally, she was given a talent-based scholarship to attend the American Academy of Dramatic Art's summer program in Los Angeles. Bethany graduated from the University of South of Florida with a B.A. in Theater Arts.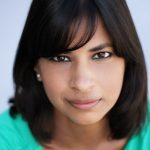 Radhika Rao's (Education Coordinator) work lies at the intersection of theatre and education. She is the founder of Colorized Improv, a member of Eth-Noh-Tec kinetic storytelling ensemble and a resident artist of the San Francisco Shakespeare Festival. Radhika has an Ed.D from the Harvard Graduate School of Education. She specializes in creating curriculum that integrates theatre into diverse learning situations for children and adults. Besides the work she does for Cutting Ball, she also teaches at several Bay Area schools collaborating with organizations like, Young Audiences of Northern California, Conservatory Theatre, Enacte, SF Shakespeare Festival, Berkeley Repertory, New Conservatory Theatre, and Stanford University. www.radhikarao.org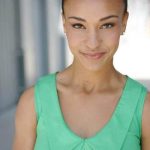 Tristan Cunningham (Associate Teaching Artist)
Jumping into performance at age 10, I grew up clowning with Vermont's Circus Smirkus and studied acting at S.U N.Y. I now split my time between LA and the Bay area, acting, performing and teaching.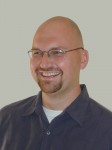 Rob Melrose (Founding Artistic Director) is the Artistic Director and co-founder of the Cutting Ball Theater and works nationally as a freelance director. He has directed at The Guthrie Theater (Happy Days, Pen, Julius Caesar – with the Acting Company); The Oregon Shakespeare Festival (Troilus and Cressida – in association with the Public Theater), Magic Theatre (An Accident, World Premiere); PlayMakers Rep (Happy Days); California Shakespeare Theater (Villains, Fools, and Lovers); Black Box Theatre (The Creature, World Premiere, BATCC Award for direction), as well as Actors' Collective; The Gamm Theatre; and Crowded Fire, among others. His directing credits at Cutting Ball include Strindberg Cycle: The Chamber Plays in Rep, Pelleas & Melisande, the Bay Area Premiere of Will Eno's Lady Grey (in ever lower light); The Tempest; The Bald Soprano; Victims of Duty; Bone to Pick and Diadem (World Premiere); Endgame; Krapp's Last Tape; The Taming of the Shrew; Macbeth; Hamletmachine; As You Like It; The Death of the Last Black Man in the Whole Entire World; Mayakovsky: A Tragedy; My Head Was a Sledgehammer; Roberto Zucco; The Vomit Talk of Ghosts (World Premiere); The Sandalwood Box; Pickling; Ajax for Instance; Helen of Troy (World Premiere); and Drowning Room (World Premiere). Translations include No Exit, Woyzeck, Ubu Roi, Pelléas and Mélisande, The Bald Soprano, The Chairs, Communiqué #10, and Ubu Roi. His translations of Woyzeck, Ubu Roi, and Pelléas & Melisande have been published by EXIT Press. He is a recipient of the NEA / TCG Career Development Program award for directors. He has taught at Stanford University, UC Berkeley, USF, the University of Rhode Island and Marin Academy. He has a B.A. in English and Theater from Princeton University and an M.F.A. in directing from the Yale School of Drama.
Michael Locher, Resident Set Designer
Ryan Durham, Website Manager & IT Consultant
Media Relations
John Hill
Associate Artists
Adriana Baer, director
Raquel Barreto, designer
Heather Basarab, designer
Felicia Benefield, actor
Cliff Caruthers, designer
Eugenie Chan, playwright emeritus
Myers Clark, actor
Chad Deverman, actor
Annie Elias, director
Bennett Fischer, dramaturg
Rebecca Frank, actor
Paul Gerrior, actor
Ponder Goddard, actor
Maura Halloran, actor
Carl Holvick, actor
Michael Locher, designer
Caitlyn Louchard, actor
Cat Lum, actor
Marilet Martinez, actor
Avery Monsen, actor
Rem Myers, Director
Ryan Oden, actor
Danielle O'Hare, actor
Annie Paladino, director & stage manager
Gwyneth Richards, actor
Josh Schell, actor
David Sinaiko, actor
Debra Singer, designer
David Westley Skillman, actor
Jocelyn Thompson, stage manager
Anjali Vashi, actor
York Kennedy, designer
Lynne Soffer, artistic associate & text coach
Wiley Naman Strasser, actor
Jason W. Wong, actor