CUTTING BALL THEATER NEWSLETTER
June 13, 2010 Volume 6, Issue 26
Having trouble viewing this newsletter? Click Here.
From Associate Artistic Director Paige Rogers: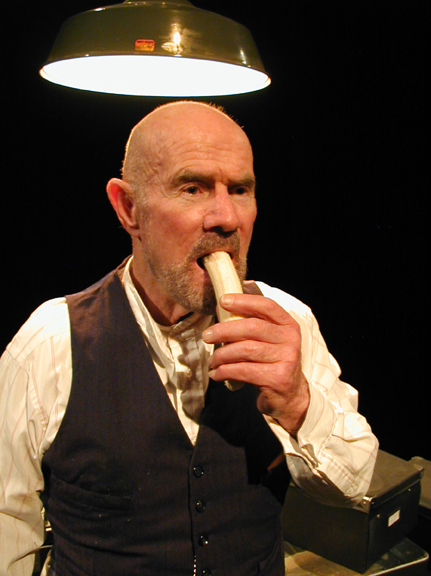 Beckett is one of the great playwrights of the last century. He is probably best known for Waiting for Godot which recently ran on Broadway with Nathan Lane and Bill Irwin. Rob and I were lucky enough to have seen that production and it was wonderful; hysterically funny and pathetic with outstanding performances. Endgame is another masterwork of Beckett's that Cutting Ball produced in 2008 to great critical and audience acclaim. In fact, in the past five years, Cutting Ball has produced Beckett's work three times. This is partly due to the intrinsic humor of his plays. No matter how potentially bleak the situation of the play is, the audience laughs. It's inevitable. To give you an idea of Beckett's humor, I'm including a short excerpt from Krapp's Last Tape below.
From Krapp's Last Tape:
"Fanny came in a couple of times. Bony old ghost of a whore. Couldn't do much, but I suppose better than a kick in the crutch. The last time wasn't so bad. How do you manage it, she said, at your age? I told her I'd been saving up for her all my life."
Thanks very much to the many, many people who have expressed concern and good wishes to me on my vertigo journey. I really hope it will be over soon!
"Artistic director Rob Melrose approaches the material with supreme assurance and passionate but never stifling fidelity."
--Robert Avila, SF Bay Guardian
"A fascinating piece of theater...utterly entrancing."
--Arielle Little, The Daily Cal
"In Cutting Ball artistic director Rob Melrose's sensitive production, the ears, not the eyes, serve as pathways to the soul."
--Chloe Veltman, SF Weekly
"I thank Cutting Ball for the opportunity to see Beckett played with such brilliant sensitivity coupled with humor and pathos. Keep your eye on Cutting Ball's 2009-2010 season."
--Jim Strope, examiner.com
"Poignant and human, indeed."
--George Heymont, My Cultural Landscape

Weather Alert: STORM coming today, Sunday June 13th at 1pm!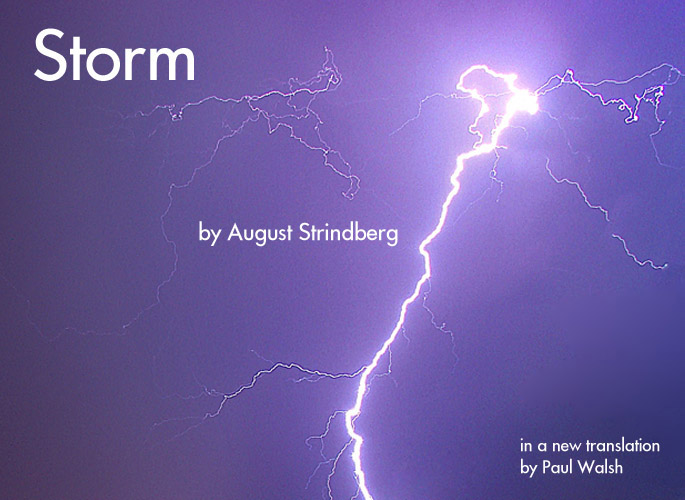 Cutting Ball welcomes dramaturg and Yale Drama School professor, Paul Walsh, who is in town to see his new translation of Storm. Paul is translating all five of Strindberg's short chamber plays and we plan to run them in Repertory in a future Cutting Ball season. Paul will lead the discussion following this reading so hold onto your seats! He is a human encyclopedia of fascinating facts about playwright August Strindberg.
Storm
by August Strindberg
June 13 @ 1pm
at Cutting Ball Theater in Residence at EXIT on Taylor Admission is free; no reservations necessary
A man pays a visit to his ex-wife and now grown daughter but finds that the ghosts of his past still haunt him.
Click here to read more about our Hidden Classics Reading Series.