CUTTING BALL THEATER NEWSLETTER
September 12, 2011 Volume 8, Issue 1
Having trouble viewing this newsletter? Click Here.
In this issue:
2011 - 2012 Season Memberships are now on sale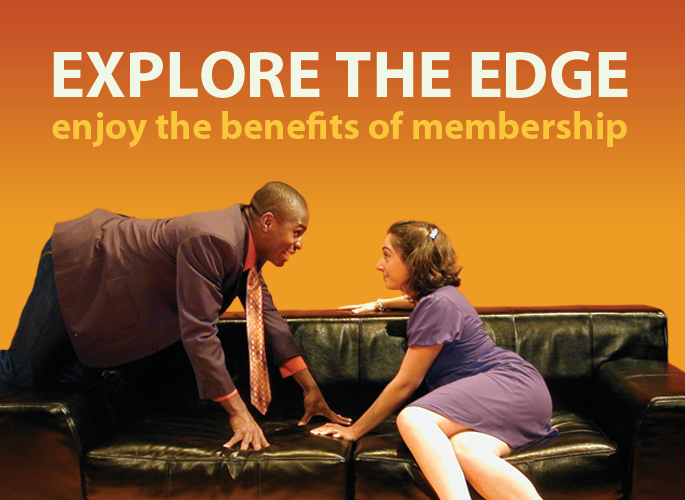 As Cutting Ball has grown, we've been delighted to find a loyal audience of people who are smart, daring, passionate, and most of all... fun. Become a Member! (in italics and should link to to BPT page) Explore the edge with us and experience a larger and more ambitious season than any we have ever produced before.
All three of our full productions this year, Pelleas & Melisande, Tontlawald and Tenderloin, will bring together large casts of our favorite actors to tell stories that explore the worlds of fantasy and reality. In addition, our Hidden Classics Reading Series and RISK IS THIS... The Cutting Ball New Experimental Plays Festival will focus on the work of August Strindberg as part of our year-long 2012 celebration of the international Strindberg Centennial.
The Season Membership Card gives you complete flexibility to see ALL of our 2011-2012 productions any time you want and as many times as you want!* Membership benefits include phone orders, free ticket exchange, and savings over single ticket prices.#
Choose the membership that's right for you:
Reserved seating for our full productions.
An online subscription to Cutting Ball's newsletter
Valid only for previews: October 21-23 (Pelleas & Melisande); February 17-19 (Tontlawald); April 27-29 (Tenderloin).
$85 Regular Membership
best value: save 20% on single tickets
All of the above benefits plus...
Reserved seating for full productions and RISK IS THIS.
$5 discount for your friends when they come to the theater with you.
Invitations to special members-only events.
Not valid for Opening Night Gala performances.
$145 Opening Night Gala Membership
celebrate with us!
All of the above benefits plus...
Reserved seating for full productions, including our Opening Night Galas: October 28 (Pelleas & Melisande); February 24 (Tontlawald); May 4 (Tenderloin)
Reserved seating for RISK IS THIS and the Hidden Classics Reading Series (excluding Miss Julie and A Dream Play on January 29).
$225 Premium Membership
explore more
All of the above benefits plus...
Reserved seating for RISK IS THIS and the Hidden Classics Reading Series, including Miss Julie and A Dream Play on January 29, which features a Swedish dinner between performances.
3 parking vouchers for a garage near the theater.
Purchase your membership online now by clicking here, or call (415) 292 -4700 for more information.

Enter to win a season membership!
Please take a moment to answer a few questions about yourself and your theater-going habits on this 5-minute survey. Your information will help us to report to our foundation and government funders about the communities we serve - plus, by completing the survey, you'll be entered to win a 2011-2012 season membership!
Click here to take this 5-minute survey.

The San Francisco Fringe Festival is here!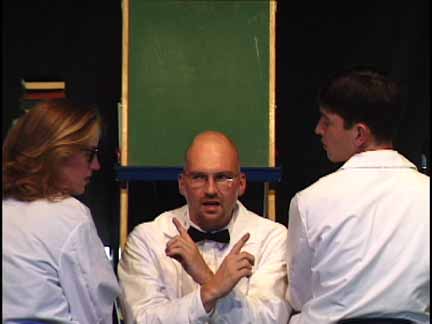 Did you know that The Cutting Ball Theater began in 1999 with Richard Foreman's My Head Was a Sledgehammer in the San Francisco Fringe Festival at EXIT Theatre? Twelve years later, we are the theater in residence at EXIT on Taylor, still producing experimental new plays and re-visioned classics.
Each year, Cutting Ball moves out of the EXIT on Taylor for the month of September, and the SF Fringe Festival moves in. While we are busy rehearsing for Pelleas & Melisande, the first show in Cutting Ball's 2011-2012 season, we encourage you to get your experimental theater fix by checking out one of the companies making a splash this year in the Fringe.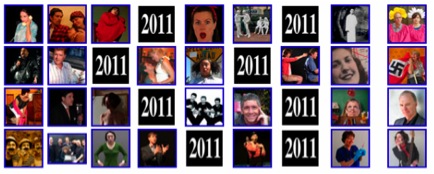 San Francisco's center for experimental theatre since 1983, EXIT Theatre draws audiences for cutting-edge performances staged in four intimate venues with a bohemian cabaret atmosphere. Over the last two decades, the SF Fringe Festival has presented 4,136 performances by 865 theater companies. This year, the Festival celebrates its 20th anniversary by hosting 211 performances of 43 different shows over 12 days in downtown San Francisco.
September 7 - 18, 2011
Visit www.sffringe.org for tickets and information.