Support The Cutting Ball Theater
Dear Cutting Ball Patrons and Donors,
Thanks to you, I have had an amazing first year as Artistic Director of Cutting Ball! After some lease negotiations, we will remain at the EXIT on Taylor for at least another decade. With a renewed commitment to the Tenderloin, we've been building sustainable neighborhood partnerships with Larkin Street Youth Services, De Marillac Academy, and Tenderloin Boys & Girls Club through our new education initiative, Tenderloin Theater Discovery Program. Serving youth and teens living in our neighborhood, Cutting Ball's new program offers no-cost theater events, classes, and mentorships where:
Students have dinner in our offices, see a show at Cutting Ball afterwards and then participate in a private Q&A session with the actors
Students participate in twice-weekly theater classes, beginning January 2017
Students are offered stipended short-term and long-term internships in areas like lighting design, set design, marketing and arts administration
The cast of Ondine taking questions from Tenderloin Boys & Girls Club students: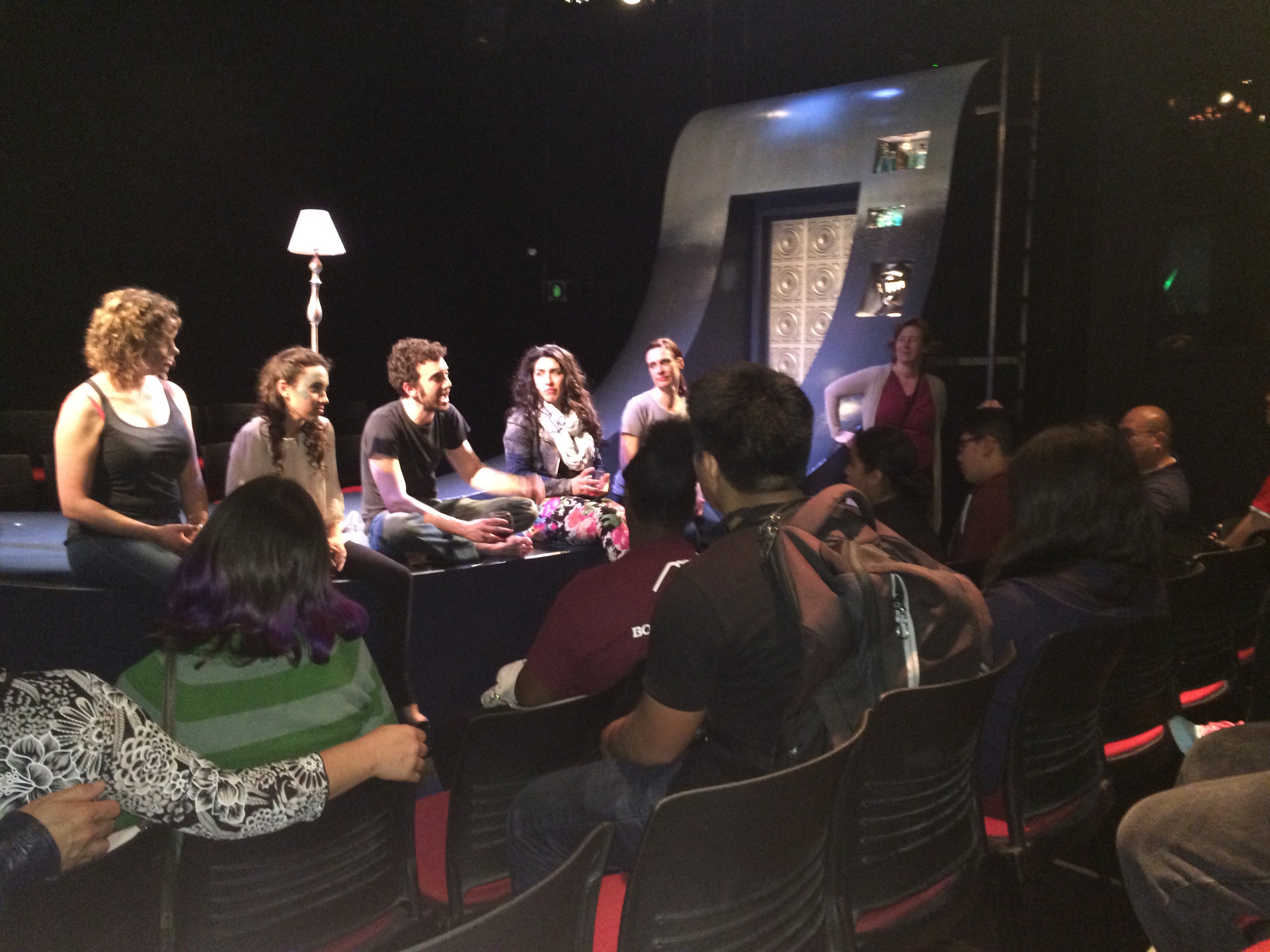 The feedback that we have received from our neighborhood partners about Cutting Ball's new education program has been very humbling:
"It's great to have a performing arts theater in the neighborhood accessible to teens. The discussions with the cast (after the play) really added a rich narrative to the experience." – Jonell T. Molina, S. Services Director, Boys & Girls Clubs of San Francisco Tenderloin Clubhouse
"It's such a nice change of pace for our youth to have the option of dinner and a show, especially one so great! We really appreciate all the attention you put in to making last Thursday such a special night." – Bridget Huston, Art Program Specialist, Larkin Street Youth Services
De Marillac sixth grade student, Tony, relaxing in Cutting Ball's office after dinner. He's browsing through a book created by Tenderloin Boys and Girls Club called In Our Village: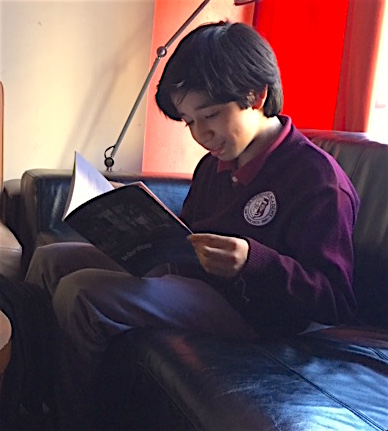 CAN YOU HELP?
Goal: raise $11,400 by July 31, 2016
Your contributions will be matched dollar for dollar!
Update on July 28: We Made It! 
Thanks to all our supporters who helped launched the program!
If you would like to donate to Cutting Ball and to this program, you may still do so by clicking on the donate button above.
Gratefully,
Paige Rogers, Artistic Director