CUTTING BALL THEATER NEWSLETTER
November 28, 2011 Volume 8, Issue 6
Having trouble viewing this newsletter? Click Here.
In this issue:
Hidden Classics Reading Series: Camino Real by Tennessee Williams this Sunday at 1PM (FREE)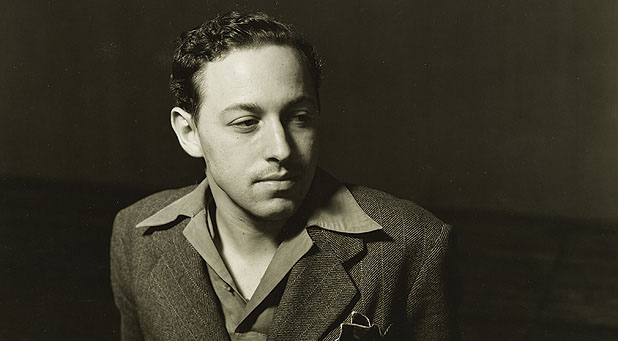 Tennessee Williams
Camino Real by Tennessee Williams borrows heavily from August Strindberg's A Dream Play and The Great Highway. Peopled with characters from literature and pop culture, including Cassanova, Camille, Don Quixote, and Kilroy, Camino Real, one of William's most imaginative and touching plays, takes place in a bizarre afterworld where the royal road of the subconscious empties out onto the road of reality, littered with life's misfits.
Director M. Graham Smith has been working on Camino Real with American Conservatory Theater's dramaturg Michael Paller, who says:
In Camino Real, Tennessee Williams tells a story of the haves and have-nots: those who have power and those who have not, and those who have heart and those who have not. As the decades have gone by, we've caught up with Williams's message and his method, and Camino Real has never felt as fresh as it does now.
Paller is also the author of Gentlemen Callers: Tennessee Williams, Homosexuality and Mid-Twentieth Century Drama.
The reading features:
Lauren Bloom*
Brian Herndon*
Steven Hess
Lori Holt*
Molly Noble*
Louis Parnell*
Vince Rodruigez
Kevin Rolston*
*Member of Actors Equity Association
This season, Cutting Ball's Hidden Classics Reading Series explores and celebrates the work of, and inspired by August Strindberg. The series offers a profound look at one of the greatest authors ever to write for the stage in a program that continues to be one of San Francisco's best-kept secrets. Join us for cookies and conversation following the reading.
All Hidden Classics readings are free and open to the public. Opening Night Gala and Premium Members may reserve seats in advance by emailing boxoffice@cuttingball.com, or using our online member reservation form at cuttingball.com.
Camino Real
Sunday, December 4, 1PM
The Cutting Ball Theater
277 Taylor Street

Cyber Monday 50% Off Sale on Cutting Ball Memberships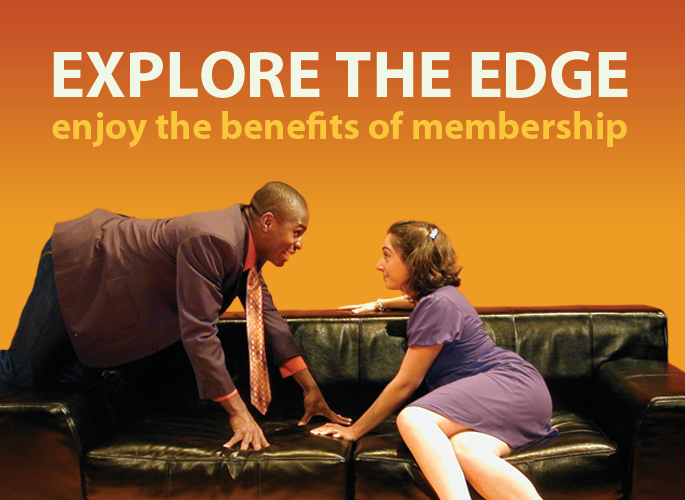 This week only, memberships for the remainder of Cutting Ball's season are available at 50% off our full season membership price. If you enjoyed Pelleas & Melisande and want to have access to all that Cutting Ball has to offer this season, or give the gift of daring, daring, high quality performances in our intimate theater, become a member!
Explore the edge with us and experience a larger and more ambitious season than any we have ever produced before. Our remaining two full productions this year, Tontlawald and Tenderloin, bring together large casts of our favorite actors to tell stories that explore the worlds of fantasy and reality. In addition, our Hidden Classics Reading Series and RISK IS THIS... The Cutting Ball New Experimental Plays Festival will focus on the work of August Strindberg as part of our year-long 2012 celebration of the international Strindberg Centennial.
The Season Membership Card gives you complete flexibility to see ALL of our 2011-2012 productions any time you want and as many times as you want!* Membership benefits include phone orders, free ticket exchange, and savings over single ticket prices.
Choose the membership that's right for you:
$50 Preview Membership - 50% OFF ($25) this week only! Use code CYBERPM
Reserved seating for our full productions.
An online subscription to Cutting Ball's newsletter
Valid only for previews: February 17-19 (Tontlawald); April 27-29 (Tenderloin).
$85 Regular Membership - 50% OFF ($42.50) this week only! Use code CYBERRM
All of the above benefits plus...
Reserved seating for full productions and RISK IS THIS.
$5 discount for your friends when they come to the theater with you.
Invitations to special members-only events.
Not valid for Opening Night Gala performances.
$145 Opening Night Gala Membership - 45% OFF ($79.75) this week only! Use code CYBERGM
celebrate with us!
All of the above benefits plus...
Reserved seating for full productions, including our Opening Night Galas: February 24 (Tontlawald); May 4 (Tenderloin).
Reserved seating for RISK IS THIS and the Hidden Classics Reading Series (excluding Miss Julie and A Dream Play on January 29).
$225 Premium Membership - 40% OFF ($135) this week only! Use code CYBERPRE
explore more
All of the above benefits plus...
Reserved seating for RISK IS THIS and the Hidden Classics Reading Series, including Miss Julie and A Dream Play on January 29, which features a Swedish dinner between performances.
3 parking vouchers for a garage near the theater.
*Memberships are individual, non-transferrable, non-refundable, valid only for the 2011-2012 season, and are not tax-deductible. Reserved seating is subject to availability.
Discounted memberships, good for the remainder of the season, may be purchased by clicking here. Don't forget to enter a discount code to receive maximum discount on memberships. Sale ends at 11:59PM on Friday, December 2, 2011.

Up Next: Tontlawald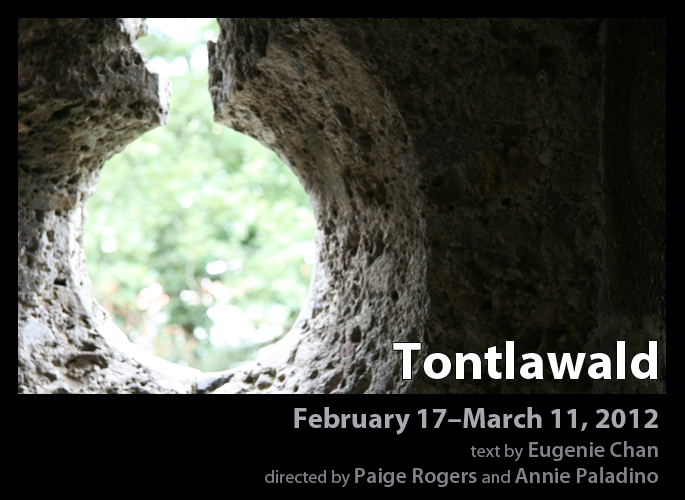 World Premiere, Cutting Ball Commission
Text by Eugenie Chan
Directed by Paige Rogers and Annie Paladino
Choreography by Laura Arrington
February 17 - March 11, 2012
Press Opening Night: February 23
Gala Opening Night: February 24
This original ensemble-based piece weaves evocative a capella harmonies and visceral movement into a multidisciplinary retelling of an ancient Estonian tale. Lona endures her cruel stepmother until she unexpectedly discovers a new friend in the mysterious, forbidden Tontlawald - the ghost forest. Associate Artistic Director Paige Rogers was inspired by the work of Poland's famed Teatr ZAR to create a performance in which the body and song tell Lona's story. Rogers has teamed up with co-director Annie Paladino, choreographer Laura Arrington and Cutting Ball's resident playwright Eugenie Chan to create a world premiere performance that stretches our definitions of theater, dance, and choral music.
To read the tale of the Tontlawald click here.
To purchase tickets to Tontlawald click here.