Lady Grey (in ever lower light) and other plays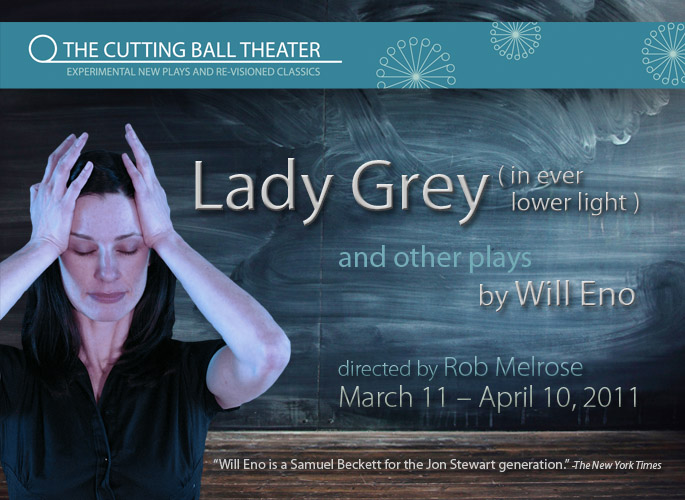 By Will Eno
Directed by Rob Melrose
March 11 – April 10, 2011Hailed by
The New York Times
as "a Samuel Beckett for the Jon Stewart generation," Will Eno returns to Cutting Ball for the Bay Area Premieres of his
Lady Grey (in ever lower light)
,
Intermission
and
Mr. Theatre Comes Home Different
. Lady Grey relives a painful memory of show-and-tell in the classroom when she was a little girl.
Intermission
is a meta-theatrical wonder. Like looking in a mirror, the Cutting Ball audience watches another audience during the intermission of a mysterious play. Finally, in his brief time on the world's stage, Mr. Theatre lives out the seven ages of man in a playful manner that echoes Shakespeare as much as it does Beckett in
Mr. Theatre Comes Home Different
. An intimate, hilarious, and ultimately searing confrontation of actor and audience,
Lady Grey
is the perfect follow-up to Cutting Ball's 2009 hit production of Eno's
Thom Pain (based on nothing)
.
Lady Grey and other plays
run approximately 85 minutes, including a 15-minute intermission.
Join us for a talkback after every Sunday performance.
Will Eno (Playwright) lives in New York. His play The Flu Season debuted at the Gate Theatre in London, and won the Oppenheimer Award for the best New York debut by an American playwright in 2004. Thom Pain (based on nothing) won the major awards at the 2004 Edinburgh Fringe Festival, ran for a year in New York, and was a finalist for the 2005 Pulitzer Prize in Drama. It was produced by Cutting Ball Theater in 2009. His collection of short plays Oh, The Humanity and other good intentions was produced at theFlea Theater in 2007. Tragedy: a tragedy appeared at Berkeley Rep in 2008. His plays are published by Oberon Books, in London, and by TCG, DPS, and playscripts in the U.S. His play Middletown premiered at the Vineyard Theatre in New York in 2010, and will appear at Steppenwolf in Chicago in 2011, and was the winner of the first inaugural Horton Foote Prize.
Rob Melrose (Director) is the Artistic Director and co-founder of The Cutting Ball Theater where he has directed The Tempest, The Bald Soprano, Victims of Duty, Bone to Pick (world premiere), Endgame, Krapp's Last Tape, The Taming of the Shrew, Macbeth, Hamletmachine, As You Like It, The Death of the Last Black Man in the Whole Entire World, Mayakovsky: A Tragedy, My Head Was a Sledgehammer, Roberto Zucco, The Vomit Talk of Ghosts (world premiere), The Sandalwood Box, Pickling, Ajax for Instance, Helen of Troy (world premiere), and Drowning Room (world premiere) and has translated No Exit, Woyzeck, Pelléas and Mélisande, The Bald Soprano, and Ubu Roi. He has directed at The Guthrie Theater: Happy Days, Pen; Magic Theatre: An Accident (world premiere); PlayMakers Rep: Happy Days; the California Shakespeare Theater: Villains, Fools, and Lovers; Black Box Theater: The Creature (world premiere – BATCC Award for direction); Actors' Collective: Hedda Gabler; Alias Stage: Creditors; Crowded Fire: The Train Play; C.A.F.E.: Chain Reactions; Perishable Theatre: All Spoken by a Shining Creature (world premiere); Yale Summer Cabaret: Endgame, The Shawl; Princeton Summer Theater: Twelfth Night. He has an M.F.A. in directing from the Yale School of Drama and a B.A. in English and Theater from Princeton University and is a recipient of the NEA / TCG Career Development Program award for directors. Last Spring, he was the Public Theater's artist-in-residence at Stanford University, and directed a production of Troilus and Cressida. He is currently working with the San Francisco electro-rock group Z.O.N.K. on a trip-hop musical adaptation of L. Frank Baum's Ozma of Oz. Next season, he will be directing Troilus and Cressida at the Oregon Shakespeare Festival in association with the Public Theatre as well as the Acting Company's production of Julius Caesar at The Guthrie.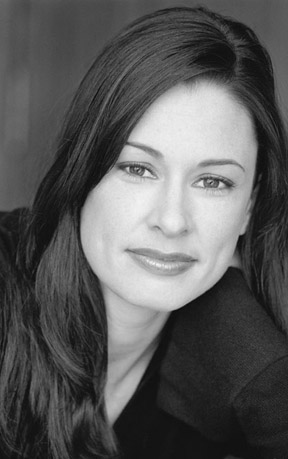 Danielle O'Hare (Lady Grey / Jill) is a Cutting Ball Associate Artist, having appeared in their productions of No Exit (Estelle), Helen of Troy (Helen), Fighter Airplanes, The Sandalwood Box, the evolutionists club, Mr. Fujiyama's Electric Beach and The Hidden Classics Reading Series. Other favorites include The Book of Liz (Liz), Things You Shouldn't Say Past Midnight, and Goodnight Desdemona, Good Morning Juliet. Danielle has performed with theatre Q, Unidentified Theatre Company, Minnesota Fringe Festival, Theater in the Round and has appeared in numerous commercials, industrials, and independent films. Training includes Seydways Studios in San Francisco, and British American Drama Academy (BADA) in London.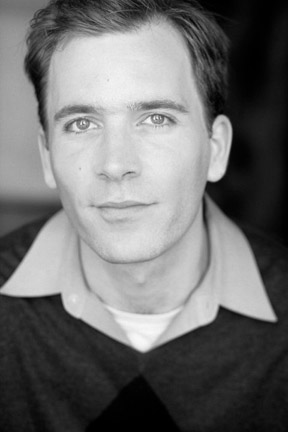 Galen Murphy-Hoffman (Jack) is honored to be making his Cutting Ball debut in Intermission as a part of Lady Grey (in ever lower light) and other plays. Galen lived in Chicago for the last three years and creditsinclude Yeast Nation with American Theater Company, Hedda Gabler with Vintage Theater Collective, Mame with Drury Lane Oakbrook, The Ascension of Carlotta with 16th St. Theater, Richard II with Apex and The Love of the Nightingale with LiveWire Chicago. Galen will next appear as Quintus in Titus Andronicus with California Shakespeare Theater. He will also appear later in the summer as Guiderius in Cymbeline with San Francisco Shakespeare Festival.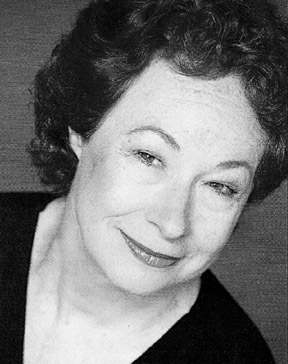 Gwyneth Richards (Mrs. Smith) has appeared in Cutting Ball productions of The Taming of the Shrew, Trojan Barbie, Snakewoman, and Pelleas and Melisande as well as Crowded Fire's production ofThe Train Play, directed by Cutting Ball Artistic Director Rob Melrose. Bay Area performances include the title roles in Ruth and the Sea and The Widow West for Wily West Productions with whom she is a company member. She also has been seen as Ann in The Cocktail Hour, Emily Dickinson in The Belle of Amherst, Eleanor of Aquitaine in The Lion in Winter, the Countess in All's Well that Ends Well, Mistress Page in The Merry Wives of Windsor, Melanie Garth in Quartermaine's Terms (for which she received a BATCC award) and in her own one-woman show, Born Again through Shakespeare. When not performing, Gwyneth teaches her popular Acting Shakespeare classes a.k.a. "Shakespeare without Tears," which shehas done for over 25 years. Teaching credits include California Shakespeare Theatre, A.C.T.'s MFA program, and the College of Marin.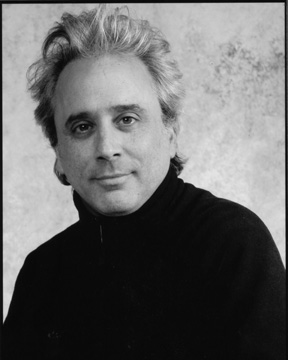 David Sinaiko (Mr. Theatre / Mr. Smith) is proud to be a Cutting Ball Associate Artist, having appeared in their productions of The Tempest, …and Jesus Moonwalks the Mississippi, The Bald Soprano, Krapp's Last Tape, Victims of Duty, Endgame, The Taming of the Shrew, As You Like It, The Sandalwood Box, Ajaxfor Instance, Macbeth, 365 Plays/365 Days, Woyzeck, Chain Reactions and The Hidden Classics Reading Series. He was a founding member of Chicago's New Crime Productions where credits include Heartof a Dog, The Balcony, Fear & Loathing in Las Vegas, Accidental Death of an Anarchist, Methusalem, and Alagazam! He has been seen in A Midsummer Night's Dream and A Flea in Her Ear at the Goodman Theatre, The Big Show with The Actors' Gang, and during the holidays in a one-man production of The SantaLand Diaries. Film and television credits include The Grifters, Bob Roberts, Carnosaur and The Untouchables David is an alumnus of NYU's Experimental Theater Wing and Stella Adler Conservatory. Other recent credits include Golden Thread's Jihad Jones & the Kalashnikov Babes, Crowded Fire's Wreckage and SF Playhouse's One Flew Over the Cuckoo's Nest.
Raves for Lady Grey!
"Beautifully directed by Rob Melrose, Danielle O'Hare's monologue as Lady Grey is not to be missed. The second play, Intermission, is an absolute hoot!"
– George Heymont, The Huffington Post
"Danielle O'Hare ably captures a quirky, evasively edgy quality common to many of Eno's characters and the easy naturalism that encases the sharp, Beckettian derailments of his characters' trains of thought. The more she draws us in to and cuts us off from her stories, the more magnetic the monologue becomes."
– Rob Hurwitt, San Francisco Chronicle
"Lady Grey is the latest production from Cutting Ball, a company notable for choosing difficult material and staging it with intelligence and verve…Cutting Ball shows are always worth a look. In this case, the company pretty much hits the mark. Go see it."
– Chris Jensen, SF Weekly
"Under Rob Melrose's sensitive direction, the plays challenge us, asking what it is we hope to get out of a theatrical experience and providing, in and of themselves, a wholly satisfying answer"
– Lily Janiak, San Francisco Bay Times
"This provocative evening of theater is indeed it. Eno, who's been called a Beckett for the Jon Stewart generation, is beautifully served by Melrose and Cutting Ball's excellent cast"
– Jean Schiffman, The Examiner
"Melrose gets superbly dry performances from his cast, doing full justice to this light but cunning little play riffing on theater's capacity for channeling yearning, regret, and blank obliviousness. Cutting Ball regular Sinaiko … rocks with utter conviction."
– Robert Avila, SF Bay Guardian
"Laugh-aloud funny, we know these people. We might be related to these people. We might even be these people. Danielle O'Hare can do more with her cheekbones than many actresses can do with the entire body."
– Cy Ashley Webb, Stark Insider
"Will Eno builds some extraordinary bridges – between absurdist theater of the 1950s and now, between laughs that actually tickle and reality that is actually harsh, between ironic dismissal and deep, deep feeling. I would happily lose myself in Eno's world for days… To share the darkness with a Will Eno play is one of life's pleasures. It's as pretend and as real as it gets."
– Chad Jones, Theater Dogs
"Directed with a great sense of timing by the company's artistic director, Rob Melrose… the plays are so beautifully crafted that they almost take one's breath away. In Lady Gray (in ever lower light), Danielle O'Hare performs a monologue that is achingly funny. Intermission is a beautifully constructed one-act play for four actors …Great, great fun!"
-George Heymont, My Cultural Landscape
"Lady Grey runs through April 10 at the Cutting Ball Theater. See it and discover why the Cutting Ball was selected as Best Theater Company by the SF Bay Guardian."
– Rhonda Shrader, Dogmom's Dish
"All three pieces were solidly directed by Rob Melrose, who's also the Artistic Director of the company. If you're in the mood for some "downtown" theater with genuine intellectual cred, we'd point you straight here."
– Jay Barrman, SFist
DESIGN & PRODUCTION TEAM
Heather Basarab (Lighting Designer) is a Cutting Ball Associate Artist who has collaborated on Cutting Ball's productions of Bone to Pick & Diadem, The Tempest, …and Jesus Moonwalks the Mississippi, Mud, The Taming of the Shrew, Victims of Duty, Endgame, Avant GardARAMA! 2008, and The Maids. Other recent Bay Area designs include Collapse, Palomino and Miss Julie with Aurora Theater; Light Essays with Im'ij're Dance; Fuku Americanus with Campo Santo; AXIS Dance Co.'s Odd (Shinichi Iova-Koga); Light Shelter (David Dorfman); the beauty that was mine, through the middle, without stopping (Joe Goode); and Vessel (Alex Ketley); Birdhouse Factory with Cirque Mechanique, and Wonderboy with the Joe Goode Performance Group, with whom she received an Isadora Duncan Award for the production design of Drowsy.
Cliff Caruthers (Sound Designer) is a Cutting Ball Associate Artist as well as a freelance sound designer and composer based in the San Francisco Bay Area. He has created soundscapes and music for over a hundred productions, including Happy Days for Guthrie Theater; The Tempest, …and Jesus Moonwalks the Mississippi and Victims of Duty for Cutting Ball Theater; The Caucasian Chalk Circle and The Homecoming for American Conservatory Theater; Tragedy: a Tragedy, and Crime and Punishment for Berkeley Repertory Theatre; 9 Circles for Marin Theatre Company; Bug and Dead Man's Cell Phone for SF Playhouse; The Creature for Black Box Theater; Anna Bella Eema and Drip for Crowded Fire; and Auctioning the Ainsley's for TheatreWorks. He is also co-curator of the San Francisco Tape Music Festival and has performed his compositions at the Prague Quadrennial, 964 Natoma, Deep Wireless, Noise Pancakes, the San Francisco Electronic Music Festival, and the Society for Electroacoustic Music in the United States. Future projects include Troilus and Cressida for Oregon Shakespeare Festival, Pelleas and Melisande for The Cutting Ball Theater, and Lolita Roadtrip for San Jose Stage Company. He currently serves as Sound Design Associate for A.C.T.
Hannah Lemberg (Assistant Stage Manager) has served as Cutting Ball's house manager this season and is excited to join the Cutting Ball team backstage for the first time. Her other Cutting Ball experience has been as dramaturgy intern on Bone to Pick & Diadem and Epicoene for The Hidden Classics Reading Series. Elsewhere, she has co-directed Macbeth for San Francisco Waldorf High School. Hannah holds an MA in Shakespeare Studies from the Shakespeare Institute (University of Birmingham) and is currently studying theater at CCSF.
Britney Smallwood (Stage Manager) recently moved to San Francisco from Seattle. She graduated from Ithaca College with a BA in Drama. This is her first Cutting Ball production. Previous stage management credits include: Sherlock Holmes and the Case of the Christmas Carol at Taproot Theatre (World Premiere); Troilus and Cressida with Handwritten Productions; and Beauty and the Beast at Broadway Bound Children's Theatre. On the East Coast, she was the Resident Stage Manager for Boston Children's Theatre.
Amy Clare Tasker (Props & Assistant Set Designer) is a director and playwright as well as Cutting Ball's General Manager. For Cutting Ball, she has directed Ben Jonson's Epicoene and Euripides' Andromache and Medea for The Hidden Classics Reading Series, and assistant-directed Eugenie Chan's Bone to Pick & Diadem (dir. Rob Melrose) and Will Eno's Thom Pain (based on nothing) (dir. Marissa Wolf). In 2008, she staged managed Cutting Ball's productions of Avant GardARAMA! and Victims of Duty. Her other work in the Bay Area includes directing Alice in Wonderland for Atmos Theatre (where she is an Associate Artist); All's Fair with Antistrophe Ensemble (now Inkblot Ensemble), Antigone for San Francisco Theater Pub's Theban Chronicles, and Daniel Heath's short play Nothing Works for the Bay One Acts Festival. She holds a B.A in Drama from U.C. Irvine, with honors from the Claire Trevor School of the Arts and the Campus-wide Honors Program. Amy is a founding member of Inkblot Ensemble; she looks forward to directing Inkblot's new play, Satellites, which will premiere at foolsFURY's festival of ensemble theater, the FURY Factory, in June 2011.
Maggie Whitaker (costume designer) is a local costume designer for theatre and film. Previous Cutting Ball productions include: Krapp's Last Tape, Risk is This… The Cutting Ball New Experimental Plays Festival (The Bad Math Plays), and Open Process (Pelleas and Melisande). Other design credits include: Jerry Springer, The Opera; Fat Pig: #5, The Angry Red Drum; Medea; Twelfth Night; Tango; The Shape of Things; The Sweetest Swing in Baseball; Life X 3, and the world premiere of Wildflower. Her next projects include: Assassins with Ray of Light Theatre and Dialogue of the Carmelites with San Francisco Conservatory of Music. Awards include: Prague Quadrennial Scenofest presentation of Aristophanes' The Birds; Dean Goodman award for design work on Lobby Hero at the Aurora Theatre; UCSD Teaching Assistant Achievement Award. Maggie's design of Fat Pig at the Aurora Theatre was nominated for a Bay Area Theatre Critics Circle award. She holds an MFA in Costume Design from UCSD.
We are honored to be producing the Bay Area Premieres of Will Eno's Lady Grey, Intermission, and Mr. Theatre Comes Home Different. The New York Times called Eno, "a Samuel Beckett for the Jon Stewart generation." As a director who has worked on numerous productions of Beckett, I am struck by what a perfect description of Eno's work that is.
Both Beckett's and Eno's plays are filled with a wicked sense of humor. What separates both authors from their contemporaries, however, is their profound depth. Their work burrows down into the most intimate vulnerabilities of the human soul. With both writers, at one moment I am laughing myself to the floor and the next I feel as though I am having an epiphany. What makes Eno "a Samuel Beckett for the Jon Stewart generation" is that he is so much of our time. Just as Beckett exploited the forms of slapstick comedy, vaudeville, and silent movies, Eno puts his ideas in the forms of stand-up comedy and the 24-hour news cycle. The fact that Eno is able to tackle such weighty themes in these forms (which we normally associate with glibness and superficiality) is exactly what makes his work so surprising and catches us off guard. Will Eno is one of the most exciting playwrights alive today and having him in residence at The Cutting Ball Theater for two weeks of March has been an extraordinary treat.
Cutting Ball prides itself on producing playwrights who push the boundaries of what theater can be. In these meta-theatrical plays, Eno looks at theater from many peculiar angles – from the view of a child doing show and tell, from the view on stage looking at the audience, and from the view of a character who embodies the very idea of theater itself. It is a refreshing reminder of what makes this art form alive, vulnerable, comical, and mysterious. Enjoy!

Rob Melrose
Artistic Director
An Interview with Will Eno
by Joe Sola
BOMB Magazine: The Artist's Voice Since 1981.
The interview took place in several locations. These are excerpts from the various conversations. Once an excerpt was chosen, it was used in its entirety and no edits were made.
Part 1
Window seat. Howard Johnson's restaurant. Times Square, New York.
Will I almost never eat eggs, these days. I don't know why.
Joe (uninterested) Interesting.
Will Well, you say something. You're working from notes, Joe?
Joe Just some. There's stuff I don't want to forget.
Will Let's title this "Stuff Joe Don't Want to Forget."
Joe I don't think it needs a title. Anyway, here we go. I have a lot. All right. I just saw the Los Angeles debut of your play, The Flu Season, at the John Anson Ford Theatre. One of my favorite scenes is at the end of the play when the DOCTOR gives either advice, guidance, or inspiration to a young MAN who is being released from the psychiatric hospital. The entire play revolves around an in-hospital love affair between this MAN and a WOMAN. But for these crucial lines the DOCTOR is wearing a bandage around his head and jaw. You can't understand hardly anything he says. Apparently he had been attacked by a swarm of bees. Here I was, in this darkened theater, having witnessed this character's relationship to the WOMAN painfully and awkwardly fall apart. I was hoping that the DOCTOR would give the MAN, and me, some words of wisdom on how to cope with the unexplained and sometimes cruel ways of the world. But no, he mumbled and slurred the delivery. I was cracking up in my seat, even though none of my questions was answered by the DOCTOR. So in a roundabout way I've come to my first question for you. Have you heard this quotation by Groucho Marx about his working method: "I look for the purest misery in the most perfect joke?" That is the first question I'd like to ask you. And then the second would be, How did you come to writing plays?
Will I never heard the Groucho quote. But, yeah, exactly—misery with a little twist, something for the family. As to the bee stings, Julia Kristeva talks about the need to shatterlanguage in order to arrive at a discourse that is closer to the body and to the emotions. Bees were a convenience, with respect to the shattering. You're always looking for a—
Next Table Over Is that digital?
Joe The tape recorder? Yeah.
Next Table Over It's tiny.
Joe It's pretty small.
(pause)
Will I think it's necessary to believe that feeling and meaning can survive—and in fact, be derived from—whatever ruptures you can cause in the language. One time I was in a church, uptown. It was raining and I had just gone in to, you know, I was just trying to get—
Next Table Over Sorry. Excuse me. How much can you record on it?
Joe I'm not sure. A lot. I borrowed it.
Next Table Over Are you from here?
Joe He is, I used to be. Kristeva also talks about the dissolving of the sign, about how—
Next Table Over You guys are doing something, sorry, but, is there a good electronics place around here?
Will I don't know. There must be.
Joe So. You were in a church?
Next Table Over We've been all over. Today, we go out to Ellis Island.
Joe I mean him.
Next Table Over I was wondering. I was like, "Who is this guy?"
Will (laughter) This is Joe. So, oh—the church. They have this welcome book you can write in. It just had the date, but no year, and when they got to December 31, they'd just flip it over to January 1 and start over, with stuff from January 1, the year before. So you could see years of entries for whatever day it was. It was worn out and all smudgy and scribbly. This one entry said, in very sympathetic handwriting, "Jesus, heal my stomach." And then there were a lot of other things: "God bless Mrs. Murphy," "A long happy life for Aysa," "Peace in the world tonight," things like that. Then there was the same handwriting, again, way lower down the page: "Jesus, heal my stomach." At least a year or two in between the times it was written. She came in on the same date. I think it was a her. That was real writing, man. A tiny little thing like that, some scribbled little human handwriting, with the huge cathedral ceiling 50 feet above it. That was language, you know, the vowel sounds, the consonants. And that poor person, holding her stomach, pleading with her savior. (To Next Table Over) Just these tiny words.
Next Table Over That sounds awesome. Is that near here?
Will It's on the East Side . I don't remember where. You know where you should go is Saint Thomas on Fifth Avenue. It's a really beautiful one.
Next Table Over Great. Saint Thomas.
Will 53rd Street. It's sort of touristy but it gets quiet. It gets almost spiritual.
Joe Groucho had another one: "It isn't necessary to have relatives in Kansas City in order to be unhappy."
Next Table Over Groucho. "Duck Soup." We're down from Rochester. (His check arrives.) Thanks, guys. Good luck.
Joe Okay. Have a good day.
Will Bye. (Next Table Over leaves.) "Down from Rochester." I like that.
Joe I know; it's nice. It sounds like a serious truth.
Will Yeah, like an aphorism. At the end of the day, we're all down from Rochester.
Joe I liked that guy's sweatshirt.
Will This is what I like about the world. It just keeps asking you, "Here is another aspect. Do you see it? Are you listening?"
Joe That's great.
Will You know? "Will you be kind? Will you be gentle?" Sometimes that just seems like the whole thing. Try to be kind for the rest of your life.
Joe Let's go walkaround. We should get outside. (to waitress) Could we get our…thanks.
| | |
| --- | --- |
| Lady Grey (Danielle O'Hare) relives a memory from her childhood in Lady Grey (in ever lower light) | Lady Grey (Danielle O'Hare) relives a memory from her childhood in Lady Grey (in ever lower light) |
| The cast of Intermission ( l-r, David Sinaiko as Mr. Smith, Gwyneth Richards as Mrs. Smith, Galen Murphy-Hoffman as Jack, and Danielle O'Hare as Jill) watches a play called "The Mayor" | The cast of Intermission (l-r, David Sinaiko as Mr. Smith, Gwyneth Richards as Mrs. Smith, Galen Murphy-Hoffman as Jack, and Danielle O'Hare as Jill) reacts during the intermission of a play called "The Mayor" |
| Mr. Theatre (David Sinaiko) contemplates a flower in Mr. Theatre Comes Home Different | Mr. Theatre (David Sinaiko) acts out the storm scene in Mr. Theatre Comes Home Different |