Medea vs. Medea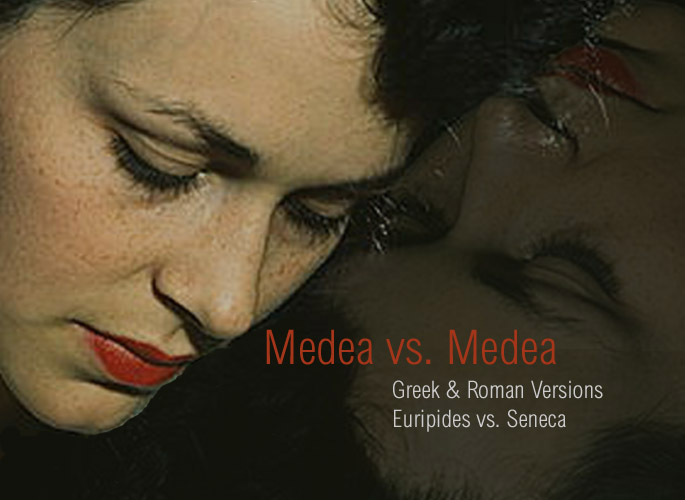 Greek & Roman Versions
Euripides vs. Seneca
January 31, 2010
Sunday at 1pm
at EXIT on Taylor, 277 Taylor St.
Free to the public. No reservations necessary.
Medea Marathon Anyone?!
The grudge match is on! Two great masters: the Roman, Seneca and the Greek, Euripides each interpreted the ancient tragedy of Medea very differently. Euripides' play is the original story of the infamous sorceress Medea, who exacts the ultimate revenge on her cheating husband. Seneca's version is the one that Shakespeare used as the inspiration for his Lady Macbeth and is perhaps the most modern and compelling.
Featuring Paige Rogers as Medea and Garth Petal as Jason, Cutting Ball will present readings of both plays with identical casts. A discussion with the directors, dramaturg, and cast will follow, with a vote from the audience for the "best" version. You'll walk away familiar with two classics and still be home in time for dinner!
Join us for delicious hors d'oeuvres from La Méditerranée and stellar wine from Stubbs Vineyard and Krutz Family Cellars in between the readings.