The Antiquarian's Family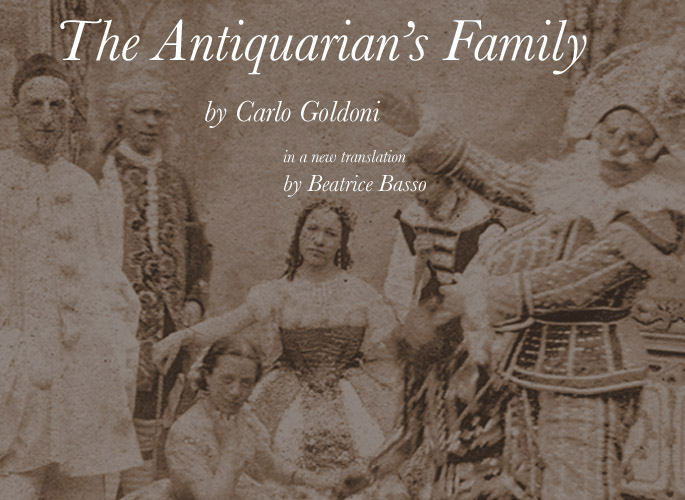 By Carlo Goldoni
in a new translation
by Beatrice Basso
June 20, 2010
Sunday at 1pm
at EXIT on Taylor, 277 Taylor St.
FREE to the public. No reservations necessary. Discussion with director, dramaturg and cast to follow.
Count Anselmo's obsession for valuable antiques make him a prime target for scams. Arlecchino, Brighella, Pantalone, and Colombina are all in on the act. This comedy by the author of The Servant of Two Masters is a rare treat to one of Italy's most uproarious plays. This reading of The Antiquarian's Family will be followed by a discussion on commedia dell'arte and on the revolutionary ways Goldoni re-examines this art form in his play.
This Hidden Classics reading was made possible in part by a generous grant from Istituto Italiano di Cultura.
This translation was originally commissioned by Shakespeare Santa Cruz.